Up until today the world has never seen a photo or video of Rihanna and ASAP Rocky's son. That all changed today when Rihanna created a TikTok account, and used it to do a reveal of her billionaire son. Now people are convinced that ASAP Rocky might not be the father, but Rihanna might just have some really strong genes.
Rihanna Reveals Son in First TikTok Video and People Think He Looks Nothing like ASAP Rocky
Is ASAP Rocky the father of Rihanna's son? Considering his unique appearance most people would have guessed that they would be able to see some his features in his son. However, after Rihanna revealed her son in her first TikTok video, people couldn't get over how much he looks like Rihanna's brothers. The baby doesn't seem to resemble A$AP Rocky in anyway, but that could all change as he grows up. There were many tweets about how Rihanna just has strong genes.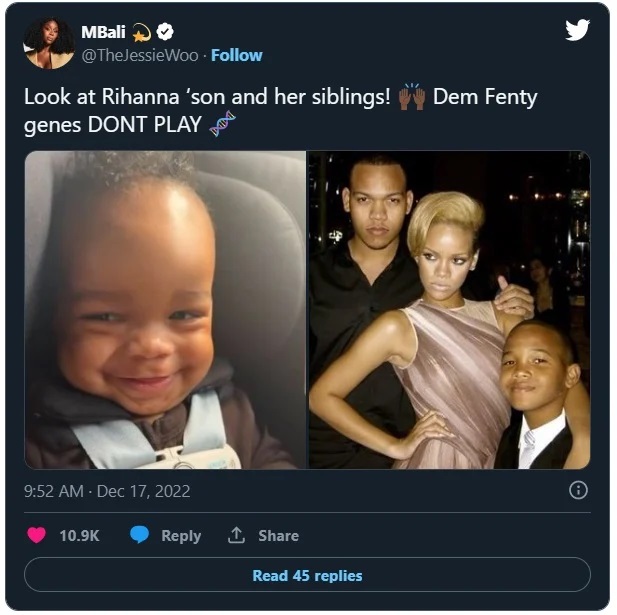 It's not surprising it took this long for Rihanna to join TikTok, because compared to other celebrities she doesn't use social media that much in terms of posting family videos. She's much more of a private lowkey person than most would think. Her TikTok username is simply @Rihanna.