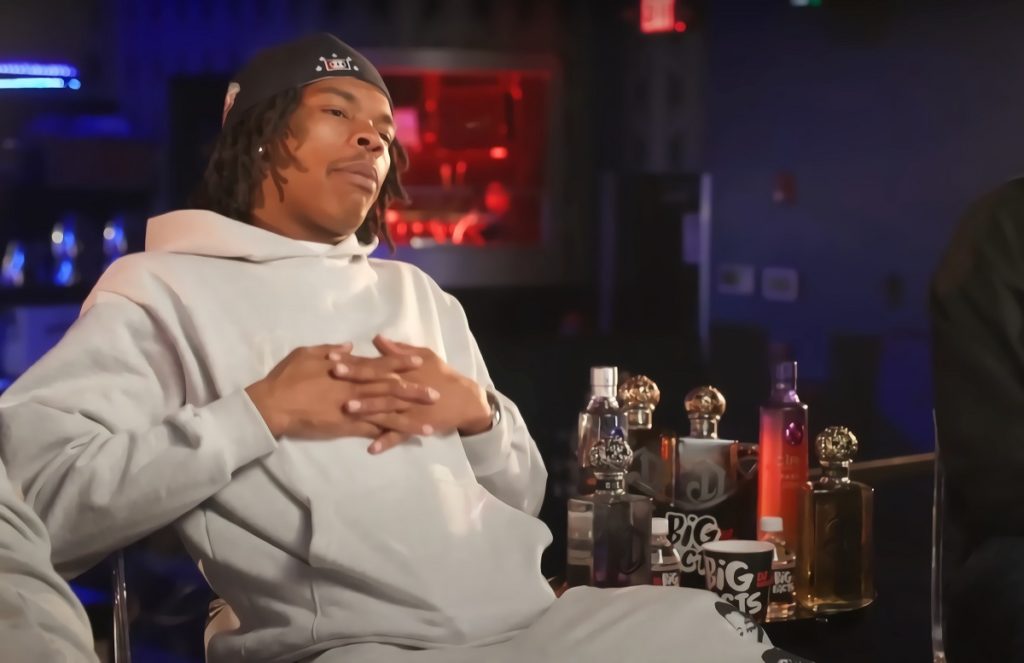 Lil Baby's verse on Trippie Redd's "Fully Loaded" from his new album Mansion Musik has been the source of much debate, and confusion in recent days. Social media has been roasting Lil Baby's verse, as many people have been calling it one the worst they have ever heard. The song features Lil Baby, Future, and Trippie Redd, and Lil Baby's verse is arguably the least comprehensible of the three. He mumbles through the entire song, making it difficult to make out exactly what he's saying.
Lil Baby's lyrics on "Fully Loaded" include: "Fully loaded clip, fully loaded clip. Just got off the plane, we finna take a trip. Middle fingers up, middle fingers up. Me and drugs got a relationship. I done took too much, I think the walls tryna move. Middle of St. Barts, I'm on the yacht, it look like a cruise ship. Middle of the projects, got a chop', look like a pool stick. They was acting stop me on the sideline, they ain't doing s. I'm just tryna vibe here, go to night when that shroom hit. Why you tellin' lies? You know that you a b***. Mm, mm, she want another piece. Ooh, ooh, she want another piece".
Kai Cenat's Reaction to Lil Baby's 'Fully Loaded' Verse on Trippie Redd's 'Mansion Musik' Album Sparks Roast Session
Despite the intensity of the lyrics, many people have been unable to make out what Lil Baby is actually saying. His mumbling has made it difficult to understand, and many have been left scratching their heads in confusion. Most people seem to feel that his mumbling has caused the song to lose its impact, as it can be difficult to take the lyrics seriously when you can't even understand them. Kai Cenat's reaction to Lil Baby's verse on Trippie Redd's album fueled a viral roast session.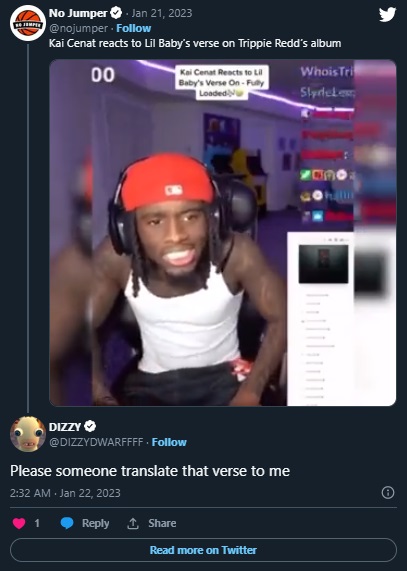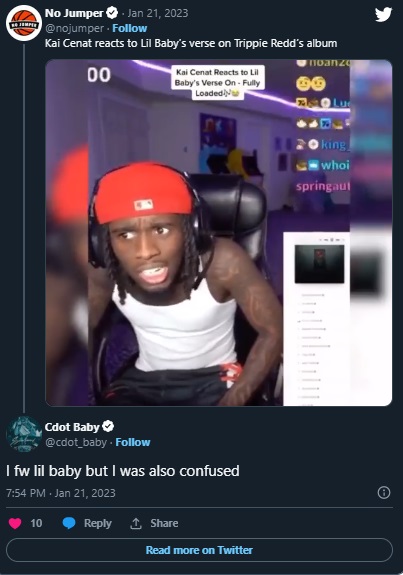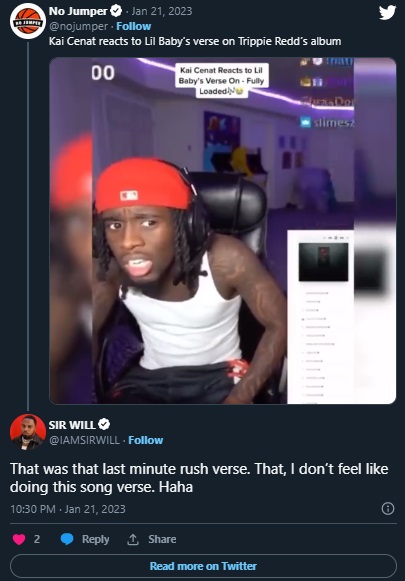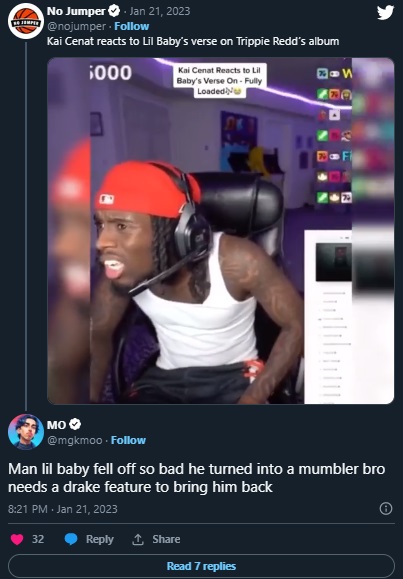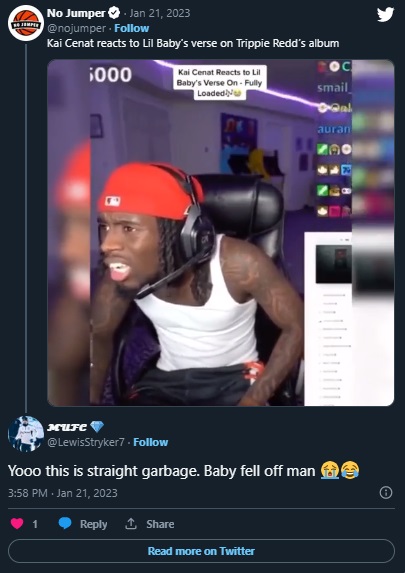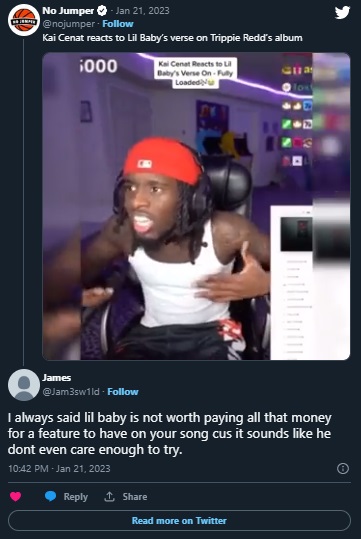 It seems that Lil Baby's verse was so bad that some people feel it was disrespectful to Trippie Redd. Was his perceived fail the result of not caring enough to put forth true effort, or was this a verse that Lil Baby actually thought was fire? Therein lies the conundrum.
All things considered most people are probably hoping he just didn't take the song serious when he was recording.