Rapper MF Doom is dead at 49 years old. The news of MF Doom's death was confirmed after his wife Jasmine posted an emotional message on Facebook regarding his passing. At the moment it's not clear what MF Doom died from, but he may have battling a serious health condition.
This is the heartbreaking message his wife Jasmine reacted to MF Doom's death with:
To Dumile,
A great husband, father, business partner, lover and friend. Thanks for all the things you have showed and taught me, our children, and our family. Thank you for teaching me how to forgive people and give them another chance. Thank you for not to being quick to judge and write off people. Thanks for teaching me not to be afraid to love, and be the best person I could ever imagine to be. My world won't ever be the same without you here. Words cannot convey what you and Malachi mean to me. I love both you always and forever. May THE ALL continue to bless you and our family.
Love Jasmine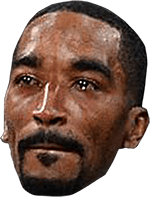 MF Doom was legend in the hiphop world, and it is very sad to see him go right at the end of this crazy year that was 2020. MF Doom was father, husband, and mentor to many people. He was known for the legendary masks he would wear at all times it seemed like.
RIP MF Doom, his legacy lives on forever.
Author: JordanThrilla