Is British Rapper Skepta retiring from music? Based on a recent Instagram post it seems he may be, and fans couldn't be sadder.
In the shocking post first Skepta talked about his Jae5 song revealing the video was shot in Ghana last year. Secondly he said after his song with Bando and L's drops he will be "out". Does him saying "out" mean Skepta is retiring?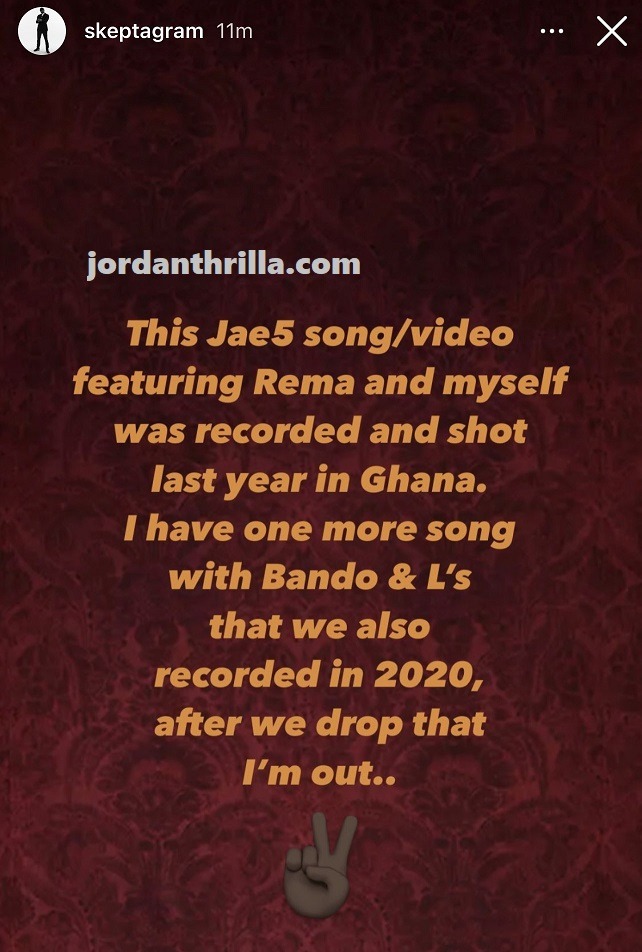 Skepta's major rise to fame began in 2005 when he started rapping solo after the Meridian Crew broke up. Skepta and his brother Jme then joined Roll Deep, before starting the group known as "Boy Better Know" in 2006. He then released is debut album "Greatest Hits" in 2007, and the rest was history. Now Skepta is worth around $2 Million.
Skepta retiring from making rap music will be a sad day for hiphop, but he is 38 years old so it isn't surprising in that regard.
Author: JordanThrilla