'Joe Booden' is trending after Alex Jones' rant about Joe Budden. The moment came as Alex Jones responded to Joe Budden allegedly saying he was a KKK member who Andrew Schulz shouldn't have on his show. One of the strangest moments was when Alex Jones called Joe Budden a 'racist black person'.
To get his point across Alex Jones talked about Joe Biden's direct ties to the KKK through his friend Robert Byrd. He was trying to convey that Joe Budden was working for media outlets affiliated with KKK members, while trying to call him one. During this rant he accused black leaders of ignoring the "starving of third world countries" that is going on around the world.
A funny moment that people on social media are talking about most is Alex Jones saying, "Joe Booden" to purposely mispronounce his name in a condescending way.
Part 1.
Part 2.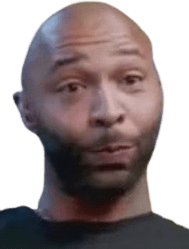 Alex Jones calling Joe Budden racist makes it seem like we are really living inside the Matrix. Podcast beefs are becoming a regular thing for Joe Budden from all angles. First it was his friends, then it was Kevin Hart, now Alex Jones is has entered the chat.
At this rate Joe Budden will be beefing with Logan Paul soon.
Author: JordanThrilla Staff