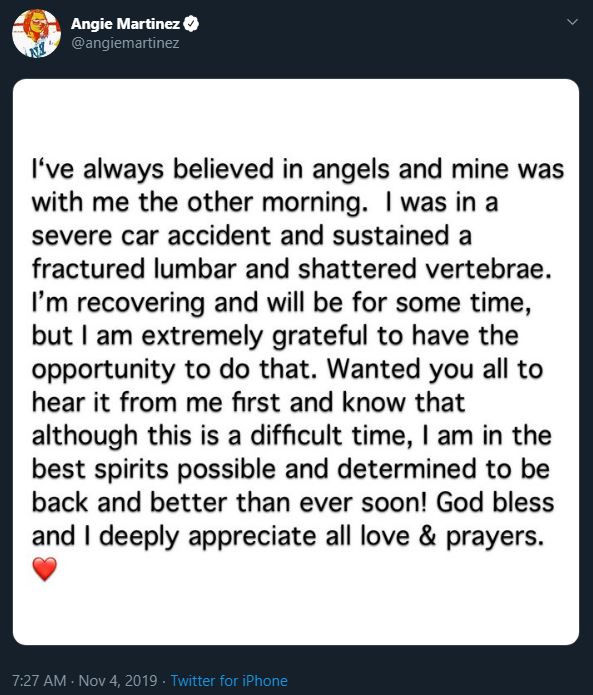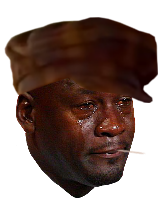 Angie Martinez Reportedly Involved In a Serious Car Accident on Highway and broke her back. She believes angels saved her from dying in the wreck. In a lengthy twitter post she said she, fractured her lumbar, and shattered vertebrae. The vehicle was reportedly totaled. Here is the full statement she made on twitter:
"I've always believed in angels and mine was with me the other morning. I was in a severe car accident and sustained a fractured lumbar and shattered vertebrae. I'm recovering and will be for some time, but I am extremely grateful to have the opportunity to do that. Wanted you all to hear it from me first and know that although this is a difficult time, I am in the best spirits possible and determined to be back and better than ever soon! God Bless and I deeply appreciate all love and prayers."
Safe to say she is a strong lady, and going to this serious injury in stride. Pray for her, and her family through this tough time.