Africa is known as the motherland of planet earth, because it is believed human life originated from it's land. Still today it is the second biggest continent in the world second to only Asia. How big is Africa really though? A recent viral picture trending puts in perspective it's massive size.
Could Chris Brown or Nick Cannon have HIV? Instagram Model Gena Tew HIV AIDS Confession Has People Worried For Chris Brown, Nick Cannon, and Other Celebrities
Africa is roughly 30.4 million square KM, which is around 18889684 million square miles. To put that in perspective Russia is 17.1 million square KM, United States is 9.8 million square KM, Brazil is 8.5 million square KM, China is 9.6 million square KM, Europe is 5.9 million square KM, and India is 3.3 million square KM.
These numbers alone convey how large the African continent is, but to truly realize it's massive size you need to see this viral photo showing a visualization of the true size of Africa.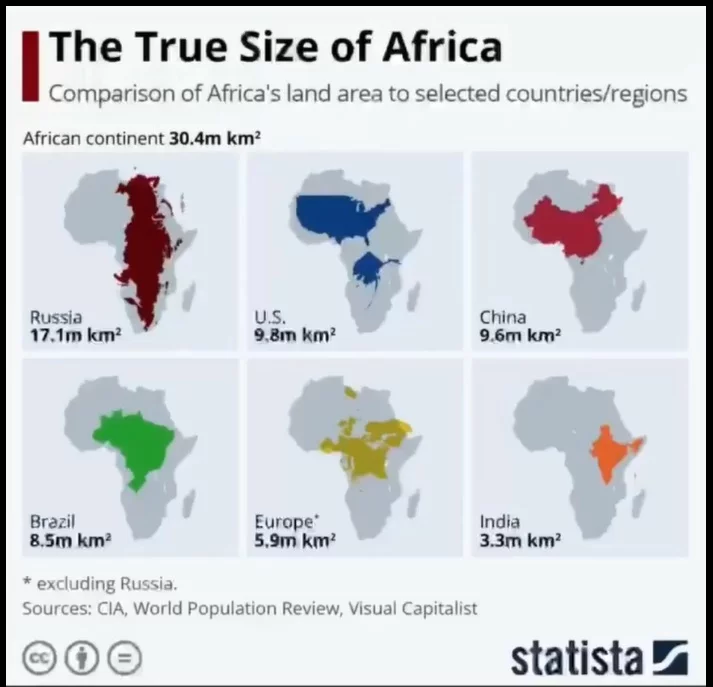 As you can see many of the largest countries in earth can fit inside Africa multiple times. In addition it remains the most diverse continent in the planet in terms of culture, language, and physical appearance of people who live there. People on one end Africa can look completely different from people on the other end, and vice versa.