Did Taina abuse Ari Fletcher's son Yosohn? No one wins the family feuds is the best way to describe the emotional situation going on between G Herbo, Taina, and Ari Fletcher over their son Yosohn. Child Abuse is never something that should be taken lightly, and naturally Ari Fletcher seems very upset about what Taina possibly did her child, and the fact the G Herbo let it happen under his watch.
G Herbo Responds Video Evidence of Taina Abusing Ari Fletcher's Son Yosohn Causing a Scar Sparking Intense Reactions on Social Media
This situation allegedly started after Ari Fletcher noticed a scar on her son Yosohn. They say in life there two kinds of people that usually tell the truth, a small child and people who are drunk. In this situation Yosohn told Ari Fletcher that Taina hit him so hard it made him fall, which is what caused the alleged scar.
To make sure her fans heard proof this went down Ari Fletcher went on IG live and played the audio of Yosohn exposing Taina abusing him allegedly. G Herbo reacted by accusing Ari of trying to drive his family apart. As you can tell it's a very messy situation. Take a look at these videos, and you be the judge of if they confirm Taina hit Yoshon. Press the unmute button if you hear no sound.
Here is Instagram live video that could prove Taina hit Ari's son Yosohn. In the audio G Herbo is listening to Yoshon say Taina hit him.
Here is G Herbo's response to Ari's accusations.
Ari responded back to G Herbo with a lengthy message on her IG Stories doubling down on the claim that Taina hit her son Yoshon and he did nothing to help him.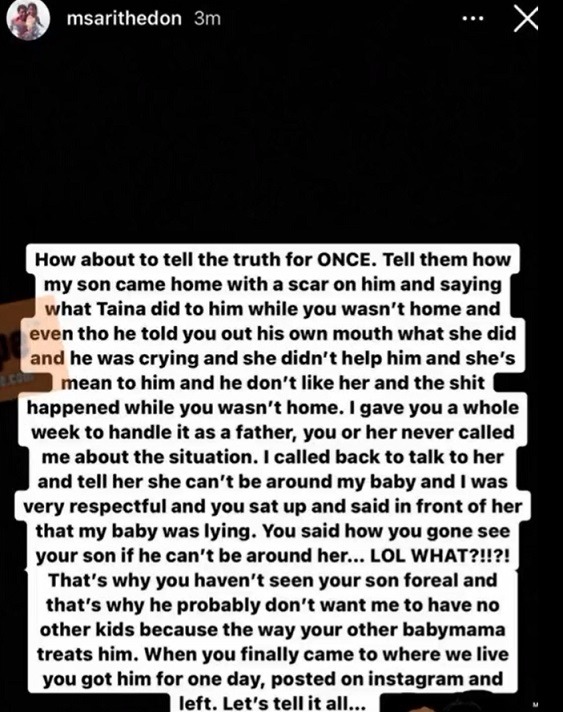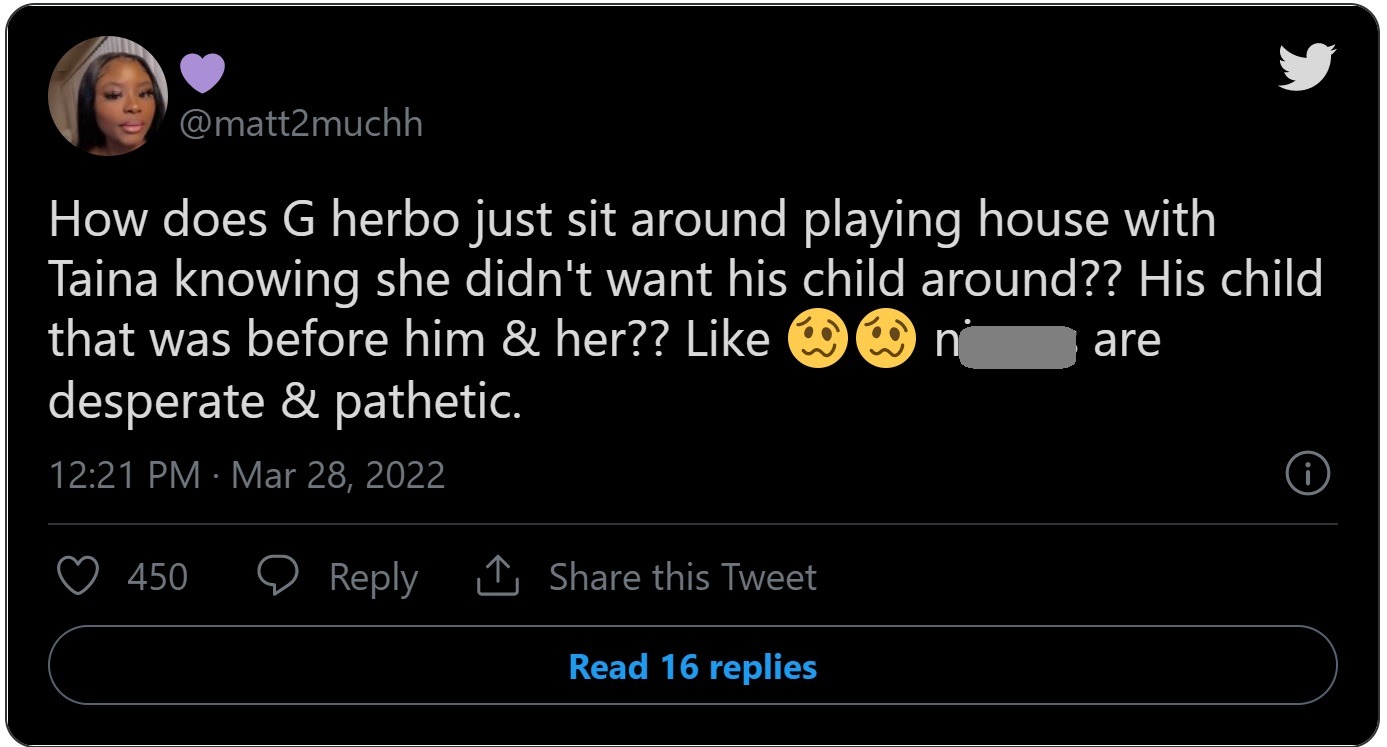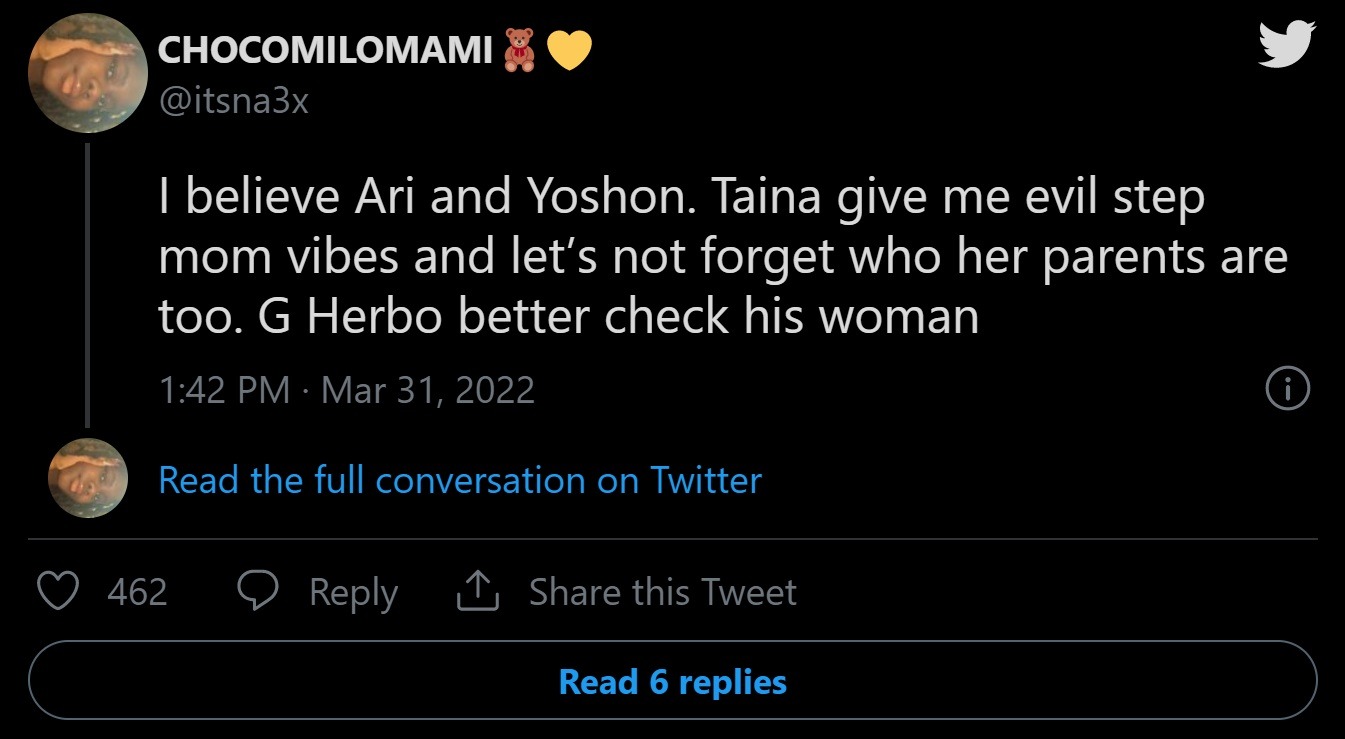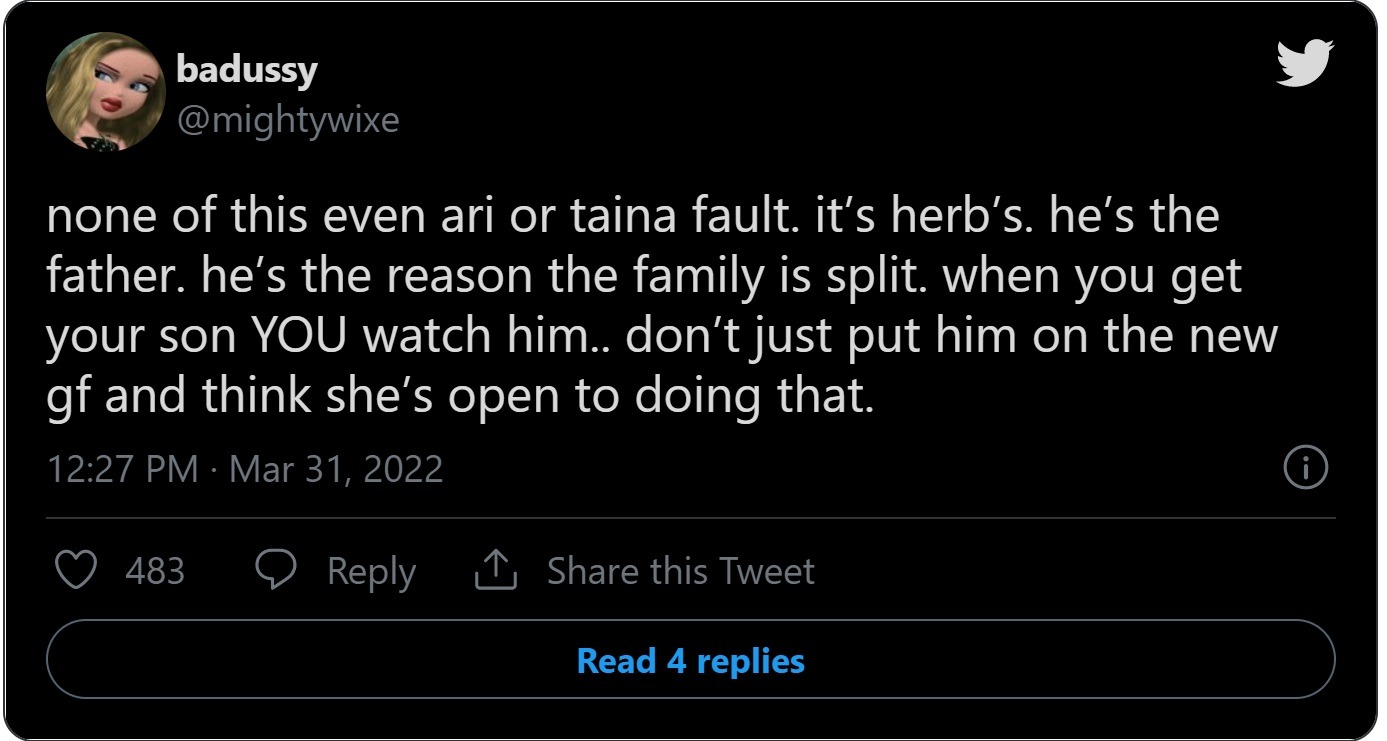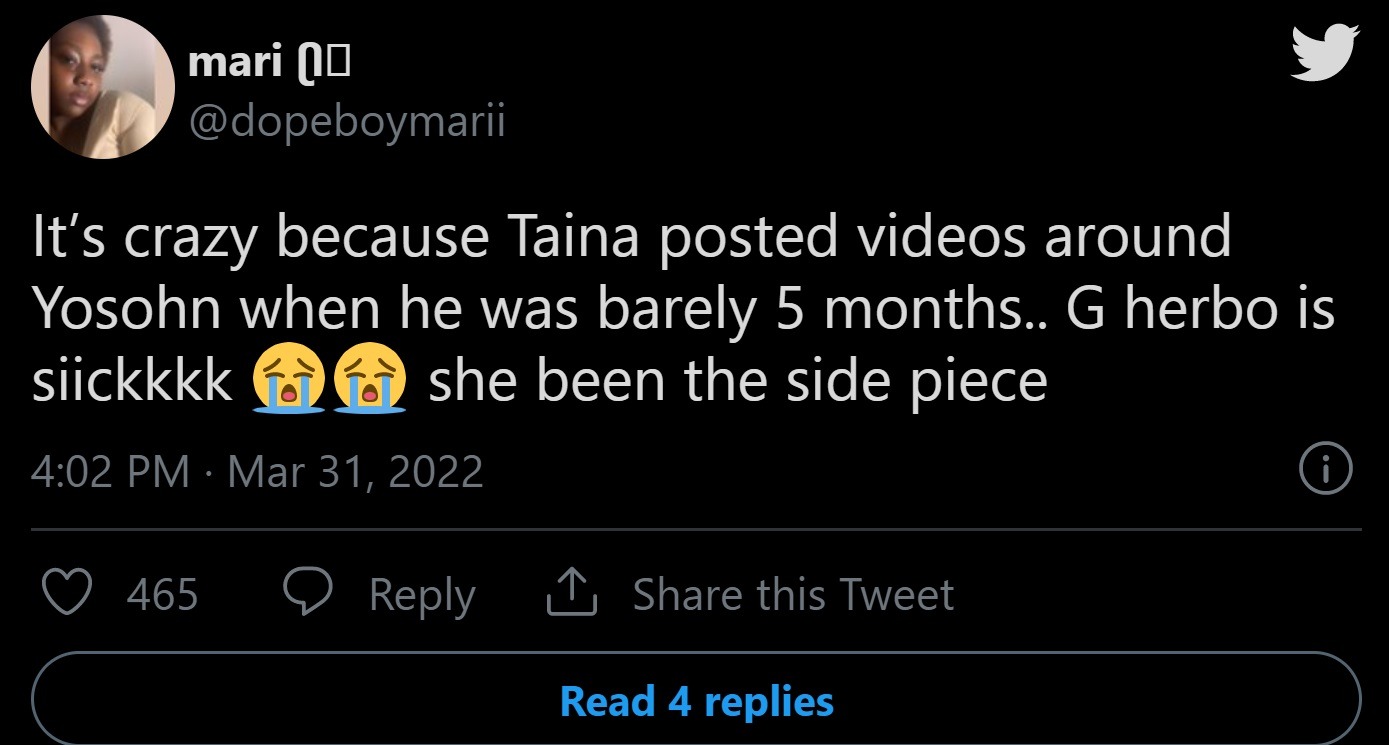 Who is really to blame in this situation? As you can see some people blame Taina and others are blame G Herbo for brining a new woman around a child he had with another woman. Whatever the case may be if Taina hit Ari's son then she is in the wrong regardless of the circumstances. G Herbo also needs to explain why he didn't take action when his son told him what happened.
At the end of day G Herbo, Ari, and Taina all need prayer and healing, because it's the children who suffer most when the parents are beefing like this.