Kim Kardashian and her daughter North West are no strangers to controversy. The reality TV star and the aspiring socialite have been making headlines for their joint TikTok account, where they posted videos of themselves dancing, lip-syncing, and dressing up to their 15 million followers. Today, fans were shocked to discover that their account had been banned by the app, with no explanation given. Why did they get banned? And is there a conspiracy theory behind it? Here's what we know so far.
Why Did Kim Kardashian and North West Get Banned From TikTok? The Age Theory
TikTok has not issued a statement regarding the ban of Kim and North's account, but some speculate that it might have something to do with the app's age requirement. According to TikTok's terms of service, users must be at least 13 years old to create an account, and users under 18 must have parental consent. North West is only 9 years old, which means she technically violates the app's rules in some ways.
However, this does not explain why their account was banned only now, after months of being active and popular. Some fans wonder if there was another reason behind the decision, such as a violation of community guidelines or a copyright infringement. Not too long ago Kim Kardashian caught backlash for allowing North to hangout with Ice Spice on TikTok while singing suggestive music. All things considering North West's age being the reason behind the ban seems plausible.
Did Kanye West Get Kim Kardashian and North West Banned From TikTok? Conspiracy Theory Explained
Another conspiracy theory that has been circulating online is that Kim and North's TikTok ban was orchestrated by none other than Kanye West, Kim's ex-husband and North's father. Kanye West has been vocal about his disapproval of his daughter being on TikTok, claiming that it exposes her to inappropriate content and influences. He even ranted about it on Twitter in early 2022, saying that he would not allow his children to be "indoctrinated" by social media.
Some fans believe that Kanye West might have used his connections and influence to get Kim and North's account banned, as a way of asserting his parental authority and protecting his daughter from the dangers of the internet. However, there is no evidence to support this claim, and neither Kanye nor Kim have commented on it. However, the timing does come after North West was seen on TikTok with Ice Spice, which many thought would really grind his gears. Below we included some old tweets and videos that show how much disdain Kanye has for TikTok in terms of kids being on there.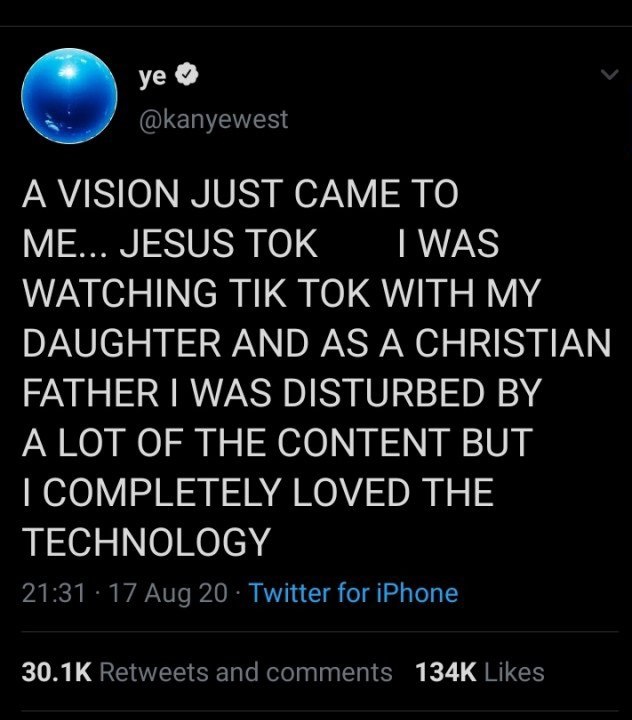 Kim Kardashian has not addressed the ban of her TikTok account with her daughter publicly, but she has posted a few stories on Instagram showing her spending quality time with North and her other children. She also seems to be focusing on her own TikTok account, which is still active and has over 12 million followers.
North West has also not spoken about the ban, but she has been busy with other projects, such as launching her own clothing line and collaborating with rapper Ice Spice on a new song. She also recently appeared on The Ellen Show, where she performed a rap about her family and showed off her personality.
It is unclear whether Kim and North will be able to get their TikTok account back, or if they will create a new one. Some fans hope that they will return to the app soon, as they enjoyed watching their videos and seeing their bond. Others think that they should stay away from TikTok, as it is not suitable for a young child like North.