After people on Twitter complained about how they feel Lebron James put Nicholas Reardon's life in danger a rain storm of controversy ensued. Some people started saying that Lebron James doxxed Ohio Police officer Nicholas Reardon. The backlash came after Lebron James posted a picture of Nicholas Reardon indirectly comparing him to Derek Chauvin with a caption saying, "You're Next". He deleted the tweet shortly after saying it was being used to "create more hate".
Donald Trump reacts to Lebron James Allegedly Doxxing Nicholas Reardon after Makhia Bryant Shooting
In reaction to that deleted tweet Donald Trump called Lebron James 'racist' in an emotional letter disparaging him. Trump blamed Lebron James for NBA's low ratings this season. His advice to Lebron was the same rhetoric many right wing politicians have said over and over, "focus on basketball". Donald Trump says Lebron James' "racist rants are divisive, nasty, insulting, and demeaning".
Here is the Lebron James deleted tweet about Nicholas Reardon.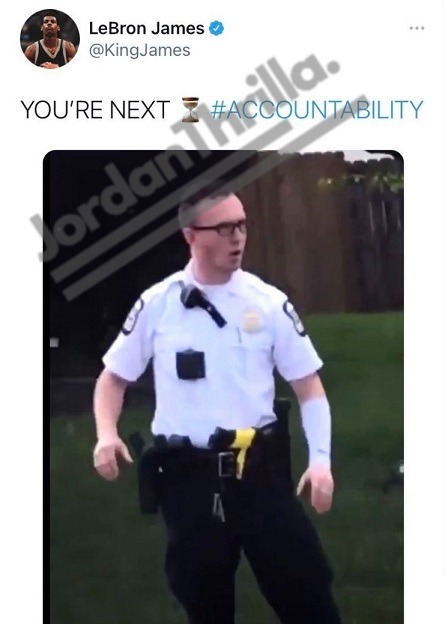 Body Cam footage allegedly shows that Nicholas Reardon shot 16 year old Makhia Bryant at the moment she was about to stab another girl. However, eyewitnesses claim she was only defending herself with a knife after she was attacked. Some people feel the shooting was justified, because the cop arrived at the moment she was close to possibly killing someone with that knife. However, other people argue other measures should have been taken before firing the weapon such as using a taser.
These were some of the reactions to Lebron James' tweet that ultimately made him decide to take it down.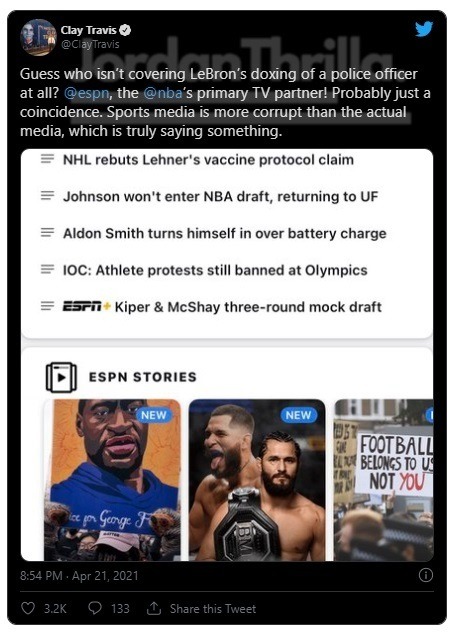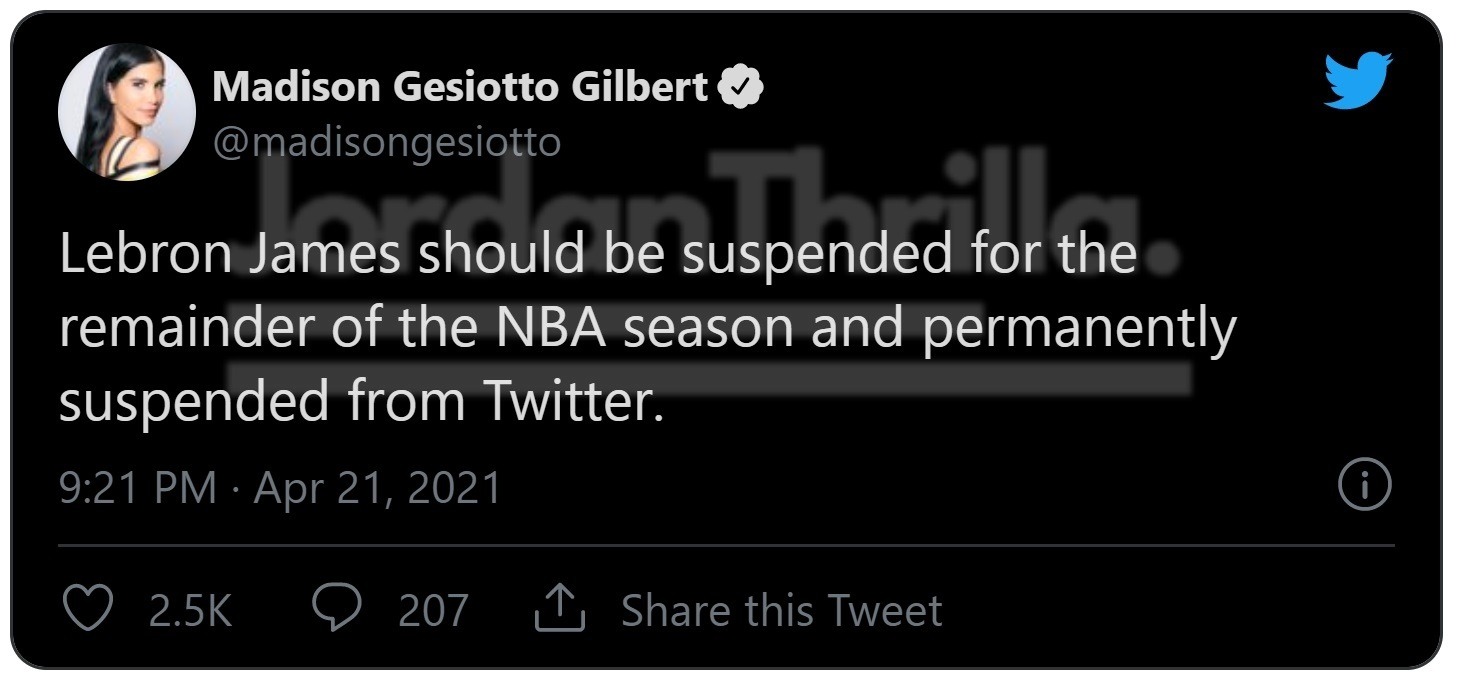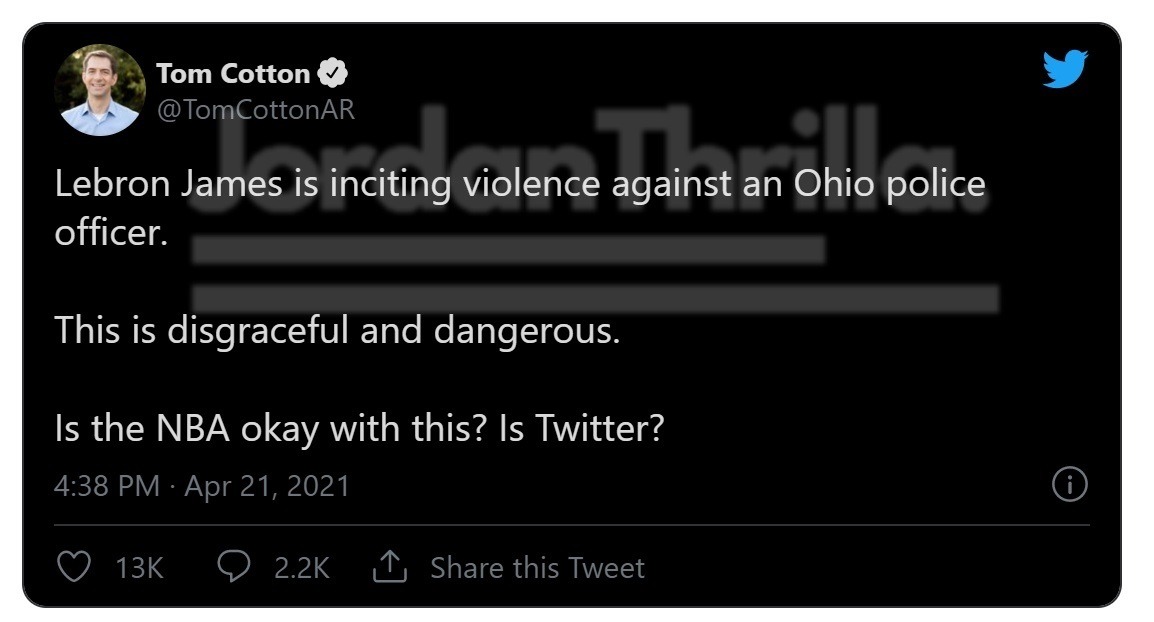 A still image from body cam footage shows the moment before Nicholas Reardon shot Makhia Bryant. You can see she is holding a long knife in a motion that indicates she was trying to stab someone. It doesn't show what happened before that moment.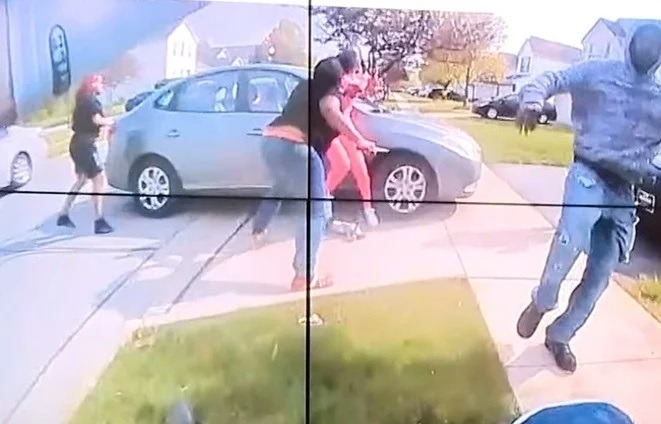 With all the backlash Lebron James was receiving it was only a matter of time before Donald Trump ceased the opportunity to chime in on the situation. His beef with Lebron goes way back to the days when he was still president.
Author: JordanThrilla Staff