Ezra Miller is going viral on social media after news broke that Jonathan Majors was dropped by his talent manager and PR agency Entertainment 300, amidst the growing fallout of his domestic violence arrest. The acclaimed actor, who has starred in Marvel's Ant-Man and the Wasp: Quantumania and Creed III, was accused by a 30-year-old woman of choking her during a domestic dispute in a car in New York back in March.
The woman, who was reportedly his girlfriend, was taken to a hospital with minor injuries to her head and neck. She later recanted her accusations, but that hasn't helped repair the Majors image, as he continues to lose valuable connections in the Hollywood industry, and endorsement deals. Many people now believe there could be a double standard at play.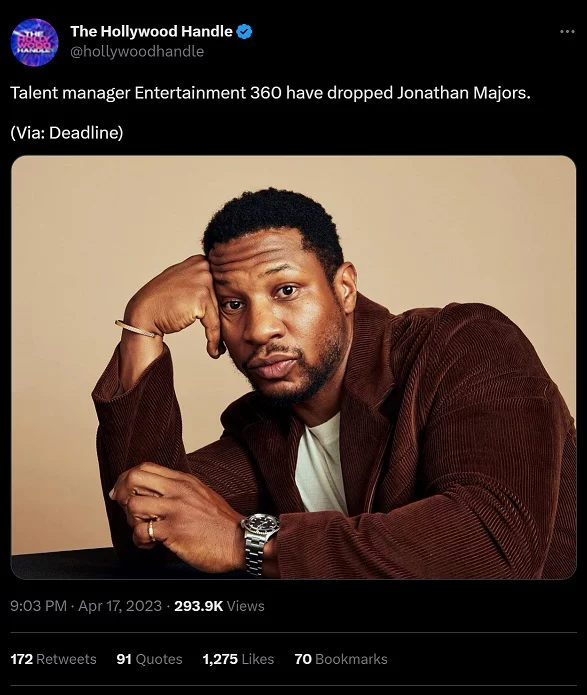 Why is Ezra Miller Trending after the Jonathan Majors' Got Dropped By His Management Company?
Many fans and critics are comparing Majors' situation to that of Ezra Miller, who was caught on video choking a female fan at a bar in Iceland in April 2020, which you can see in the footage below. The video sparked outrage and calls for Miller to be fired from his roles as The Flash in the DC Extended Universe and Credence Barebone in the Fantastic Beasts franchise. However, Miller faced no legal consequences for his actions, and was seemingly unaffected by the controversy at the time.
Some people are accusing Hollywood of having a double standard when it comes to these type of situations, especially when they involve actors of different races or gender identities. They argue that Majors, who is Black, is being punished more harshly than Miller, who is white and part of the LGBTQ community, for similar offenses that haven't even been proven in the court law yet.
Miller doesn't identify as a man or woman. People also point out that Miller had a history of problematic behavior, while Majors has been praised for his activism and philanthropy before his arrest, yet is seemingly being judged much more harshly. Ezra is on video choking a woman, while Majors allegedly choked a woman, who has since recanted her allegation.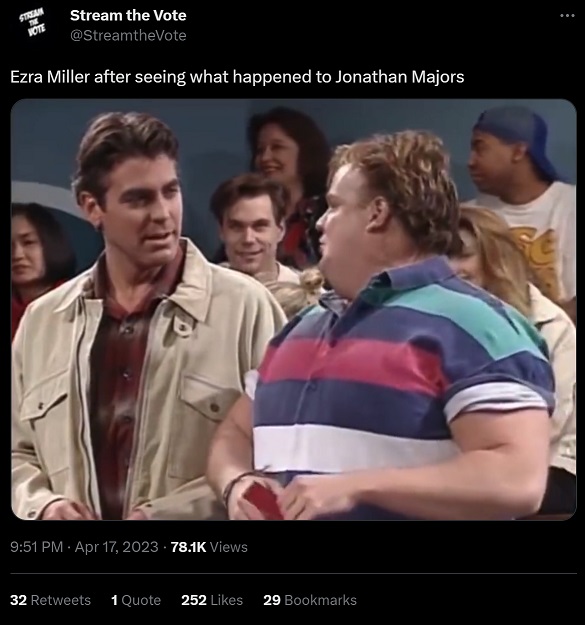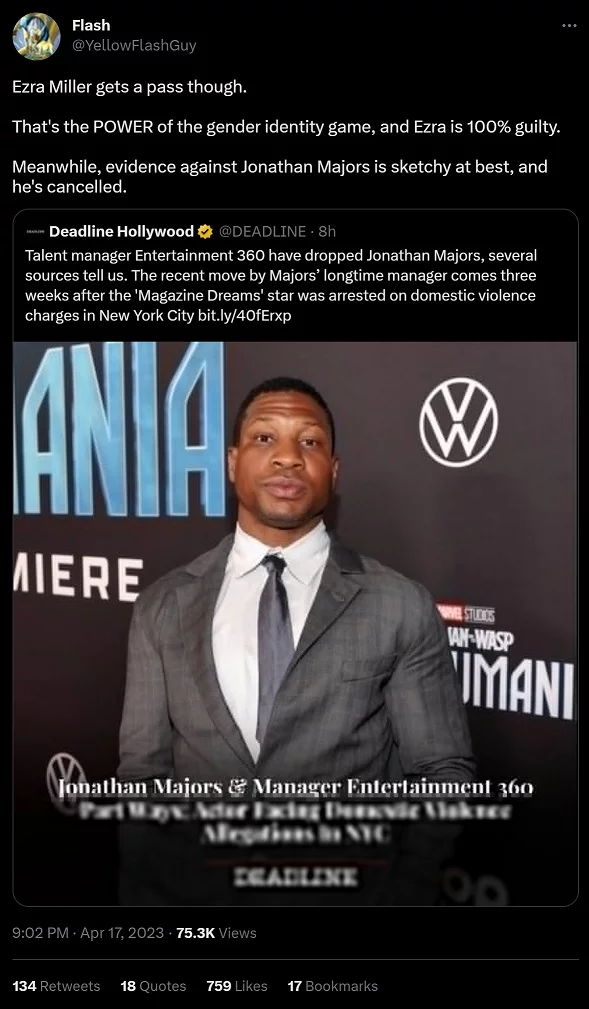 It seems the general consensus on social media it that Majors deserves due process and a fair trial before being judged and canceled, but is not getting those things due to his race and/or gender identity. With the evidence behind his arrest still being unclear, people are naturally feeling a little sketched about how he is being treated.
Do you think it's fair to compare Can Ezra Miller choking the female fan, to Majors' situation? Why didn't Miller receive as much backlash back then?