Ohio is currently preparing for potential havoc as armed Proud Boys pulled up on the Ohio Statehouse with guns causing panic.
In the footage Proud Boys holding countless weapons moved towards the Ohio Statehouse in a military formation, indicating they had been highly trained beforehand. There were also a lot of police waiting for them just in case anything crazy went down.
Take a look at the viral footage.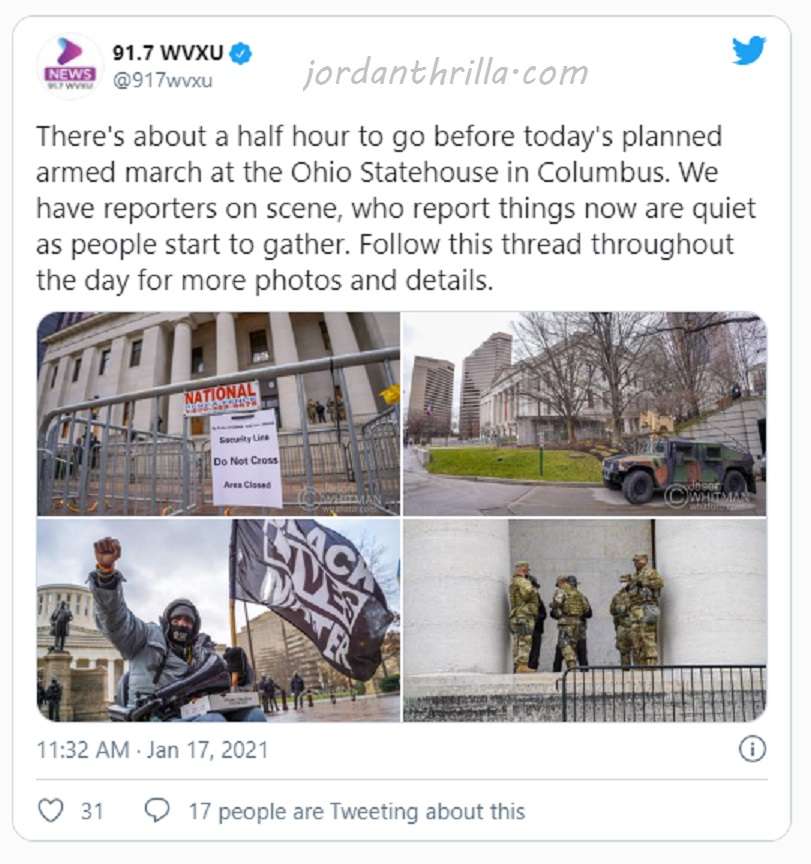 Things escalated fairly quickly as just about 40 minutes prior to the armed Proud Boys showing up at the Ohio Statehouse, news reports were stating things seemed "quiet" in that area. The Proud Boys made it known that they would protesting today, so it wasn't unexpected that they showed. However it was surprising that showed armed with guns.
Hopefully this protests remains peaceful, and nobody gets hurt. So far it seems like there will be more protesting than ever during Joe Biden's presidency, but only time will tell.
Author: JordanThrilla