Jorja Smith, the British singer-songwriter who rose to fame with her soulful voice, and critically acclaimed debut album Lost & Found, has recently become the subject of a viral debate over her apparent weight gain. A video of her performing at a recent concert showed the 26-year-old artist has gained a significant amount of weight over the past year, compared to her previous slim figure.
The video, which was posted on Twitter, has received over 10 million views and thousands of comments, many of which are focused on her physical appearance rather than her musical talent. Some fans expressed concern for her health and well-being, while others speculated if her weight gain might be due to depression, a health issue, or something else going on in her life. Some also praised her for embracing her natural curves and body positivity.
Smith has not publicly addressed the comments about her weight, but she has previously opened up about the impact of social media criticism on her self-esteem. In an interview with The Guardian, she said that she sometimes "can't escape" the negative comments, and that she wished she had given herself a stage name instead of being known by her real name.
She also said that she had "never ever been super skinny", and that she had been eating healthier and working out, but that her body had changed as she grew older.
Smith is not the only celebrity who has faced online scrutiny over their weight. Other singers such as Adele, Lizzo, and Billie Eilish have also been subjected to body-shaming comments, and rumors about their weight loss or gain. Experts have warned that such comments can have harmful effects on the mental health and body image of both the celebrities and their fans, especially young people who may look up to them as role models.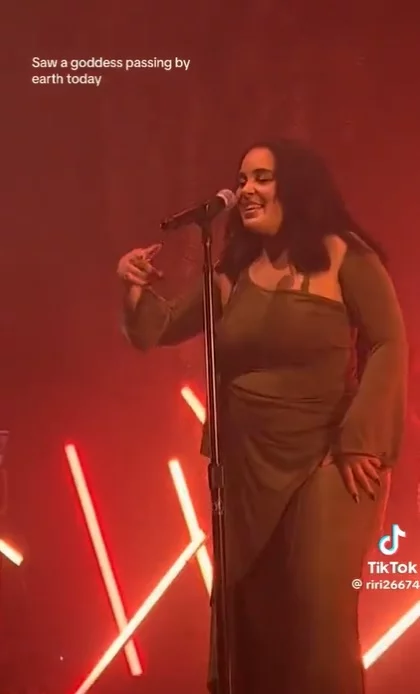 As many people continue to call Jorja Smith fat, it's important to remember that what's most important is feeling good in the skin you're in, and being physically healthy.
In some cases just because a person gains or loses weight, it doesn't necessarily mean they are healthy. It's possible that it's better for Jorja Smith to be at the weight she is now.