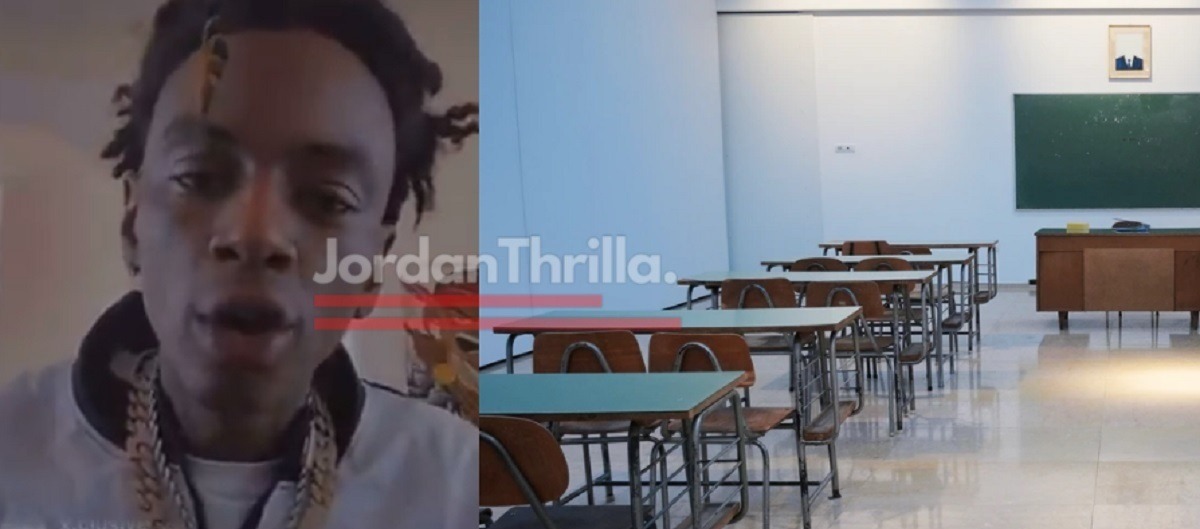 Soulja Boy is one of the most influential hip hop acts of all time, and he has now started to influence education as well. As example, a student discovered a Soulja Boy test question on their High School English exam.
Why Was a Soulja Boy Test Question on a English Exam?
The Soulja Boy question on the test was centered around deciphering the meaning of the analogy "Viral sensation". Students were required to read a short paragraph about how Soulja Boy's "Crank That" song rose to prominence when it was released. It talked about how he racked up 10 million Myspace hits, inspired Beyonce to do the Superman during concerts, and of course inspired thousands of YouTube videos.
What Were the Answers to the Soulja Boy Test Question?
The answers to the Soulja Boy test question were probably funnier than the question itself. The question was "In the second paragraph, Soulja Boy's song is called a 'viral sensation'. What does this analogy mean".
The answers were as follows:
His song was not very good, and it was making record executives sick of hip-hop music.
His song increased in popularity as his fans kept passing the song on to their friends.
His song was so catchy that record executives listened to it all day long while at work.
His fans made their friends listen to the song because it sounded like he was sick.
Presumably the correct answer would be the second choice. Some of those choices actually seemed to be taking shots at Hip-hop music when you really think about it.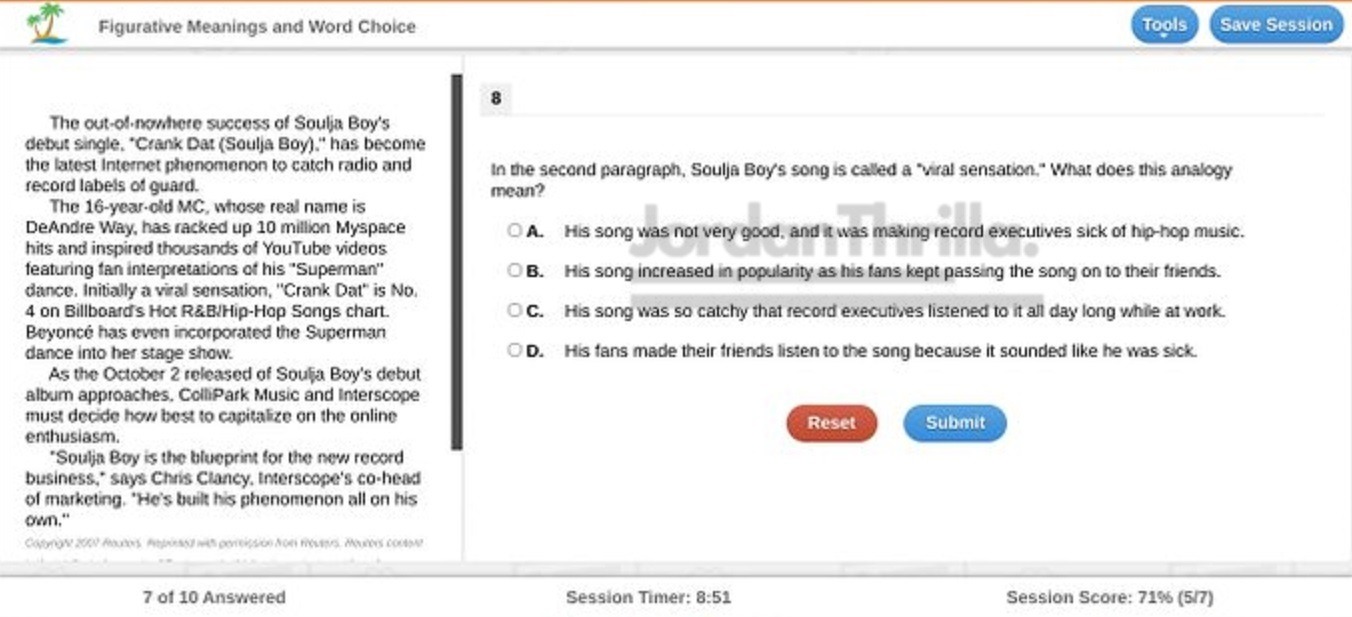 Judging from the screen shot the student posted they had a 71% on the test going into that question. Hopefully they got the question right and passed the test.
Who would have guessed that in 2021 Soulja Boy would be a test question on English exams. That's truly legendary.
Author: JordanThrilla Staff