Reparations for black people has been one of the most talked about controversies for many years. After the atrocities of slavery the federal government promised to make amends by providing all black people in America with land, and/or money. It was even written into law. Despite that the promises were never met, while other minority groups in America such as Native Americans have received some form reparation. Social justice activist Tariq Nasheed decided to put together an event to bring awareness to this situation, and it was a massive success.
Massive Crowd Turnout at Tariq Nasheed's "Rally for Reparations" Makes Hashtag #Rally4Reparations Trend Nationwide
In a short three week time span Tariq Nasheed was able to organize the viral event called "Rally 4 Reparations". Despite the fact it was put together on short notice, a massive crowd showed up in support, which speaks volumes to his following, and how passionate people are about the topic. There were even some white people in the crowd. On social media the hashtag #Rally4Reparations began to trend as people at the event posted videos and pictures showing the incredible turnout.
_
_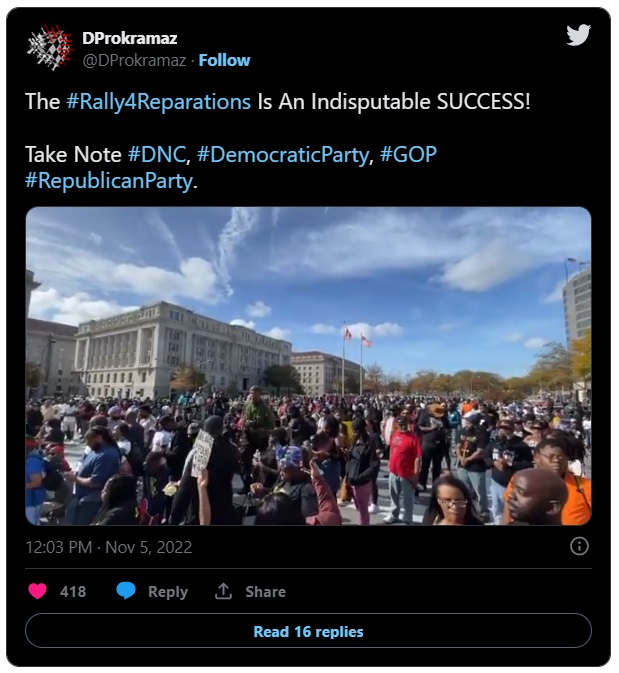 The cultural messages the event is sending are powerful, and hopefully in the long run it leads to some type of positive change in regards to the reparations people were promised and deserve.