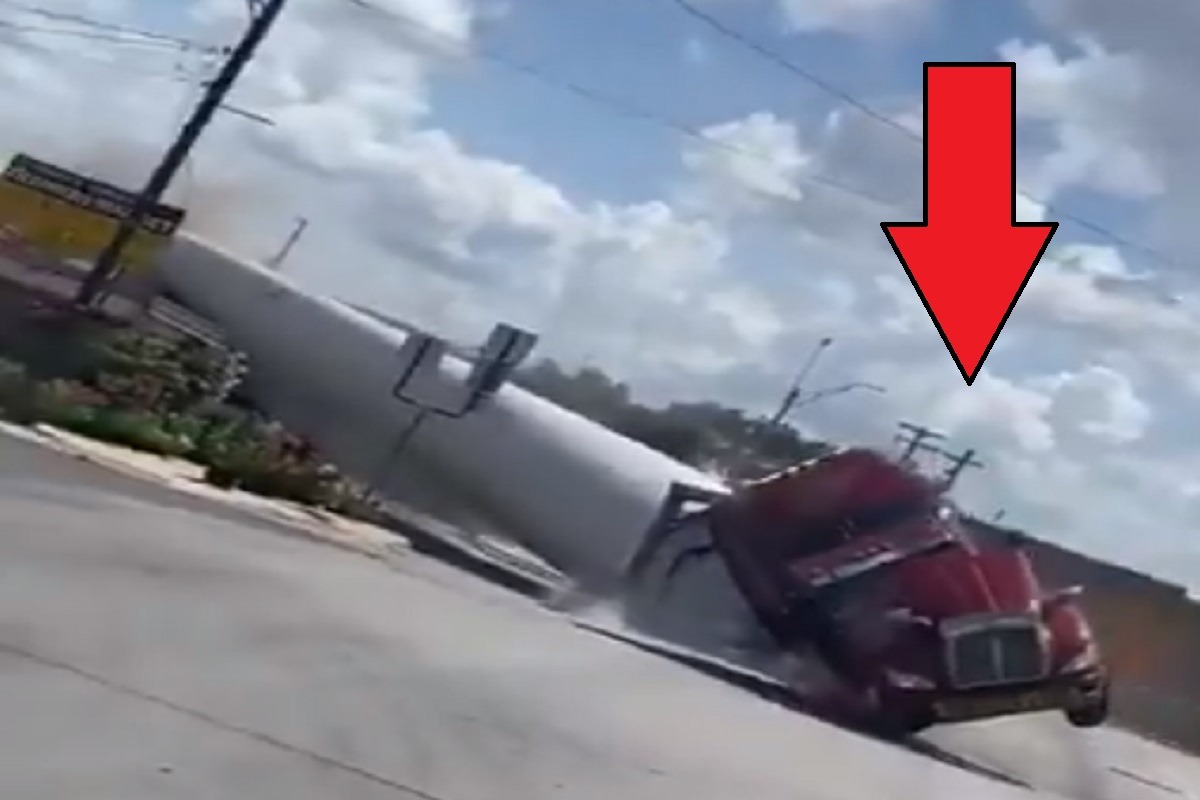 One of the worst nightmares for any driver is the thought of being stuck on train track right when the rail crossing barriers come down. That nightmare came true from one truck driver in Luling Texas who made a gross error of misjudgment.
The viral footage shows the moment the a train hit the 18 wheeler truck in Luling Texas. It appears the truck driver tried to make a left turn, but didn't realize his truck was way too big to make it through. Instead he found himself stuck on the train tracks right at the moment a train was speeding right towards him.
This might be the first time a train crashed into an 18 Wheeler truck in Luling Texas.
Luckily for the driver of that truck it appears most of the damage was done to the trailer it was pulling. However, the force still managed to destroy the truck itself as well.
Judging from the video the truck driver is at fault, so he's going to have some major explaining to do when he sees his boss. Hopefully no one was injured.
Author: JordanThrilla Staff