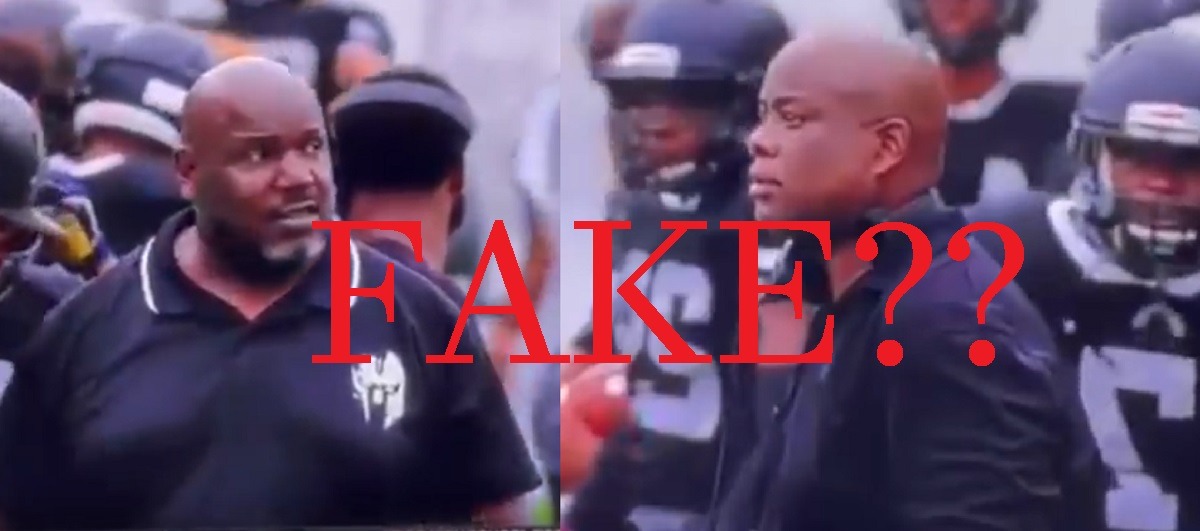 In what might be one of the strangest stories ever it is alleged that Bishop Sycamore is fake high school that doesn't exist, and Roy Johnson is fake coach with a criminal record. The alleged high school played a game on ESPN on Friday, but now details are coming out explaining how they tricked ESPN to get on National TV.
Is Bishop Sycamore a Fake High School?
According to multiple reports the Ohio High School Athletic association claims Bishop Sycamore is not a real high school. There are no official details on where it's located, and the roster eligibility has not been verified by anyone.
The question remains how did they get on TV? Well there's an explanation for that too.
What is the Real Identity of Bishop Sycamore Coach Roy Johnson?
What makes this story even crazier that Bishop Sycamore's coach Roy Johnson is allegedly a criminal who is wanted on fraud charges. He allegedly has an active warrant for his arrest.
It's also alleged the players he got to pretend being high school students are actually grown men who have graduated. What's most embarrassing is that Bishop Sycamore got destroyed by actual high school students of IMG Academy on National TV. They made ESPN believe their roster was full of Division 1 prospects.
How Was Roy Johnson and Bishop Sycamore Able to Trick ESPN?
Multiple reports state that Bishop Sycamore's ESPN game was scheduled by Paragon Marketing Group who is lead by Rashi Ghazi. They are responsible for scheduling most of ESPN's high school football games. Rashi Ghazi has accused Paragon of not researching Bishop Sycamore before putting them on ESPN. He also claims he was not made aware of the game Bishop Sycamore played on Friday.
This is a real bad look for ESPN, and puts their credibility in jeopardy going forward. They got duped by an alleged criminal that easily.
Author: JordanThrilla Staff