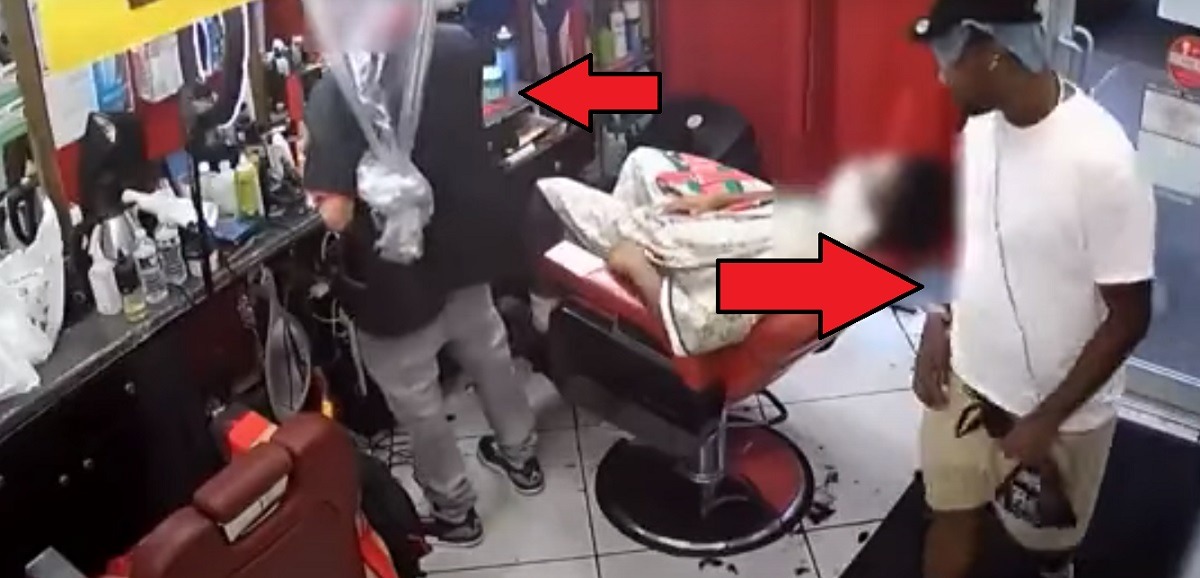 Anyone who has lived in the Bronx New York area knows how dangerous things can get in the split of second. A perfect example of that is a video where a Bronx barber got robbed of $30,000 at gunpoint while shaving a customer.
In the footage the suspect enters the barbershop holding a black bag, then immediately pulls out a gun and points it at the back area of the barber. People inside the barbershop were surprisingly calm as the barber complied with the robbers orders to put various items inside his bag.
A strange moment happened as the robber was leaving when Barber tried to grab the bag, then quickly let it go.
Judging from the footage it seems like robber has probably been to that barbershop before, and knew the barber kept expensive items on him with virtually no security.
Luckily no one was hurt, because things could have turned ugly when he tried taking his bag back from the robber.
NYPD is still searching for the suspect.
Author: JordanThrilla Staff