On social media you often see fans drawing pictures of their favorite stars to pay homage. Usually these hand drawn portraits are amazing masterpieces that leave people in awe of their talent. However, in some rare cases the result can be horrifying. Such was the case with a twitter user drew the worst Will Smith drawing ever seen.
The Twitter user used a picture of Will Smith smiling in suit as the basis of his drawing. He captioned his post with a message saying, "Decided to dedicate my Work to Will Smith, hope this will make him happy". This fan just wanted to make him happy amidst the Tupac and Jada Pinkett relationship saga going viral again. It was recently learned that she was still talking to 2Pac when she first started dating Will Smith, and told the late legend not to beat him up.
Take a look at the worst Will Smith drawing ever seen.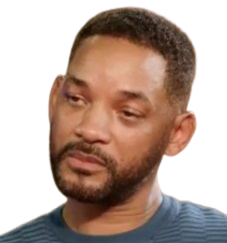 If Will Smith was having a bad day, seeing this photo will only make it worst. The fan set out to recreate his look, but ended up creating something that looks like a creature from his Men in Black movie series.
At the end of the day it's the thought that counts, and this fan just wanted to put a smile on his favorite actor's face.
Author: JordanThrilla Staff