A conspiracy theory that Jay Z isn't the real father of Sir Carter has social media buzzing. A viral tweet has people thinking that Beyoncé cheated on Jay Z, and he needs a paternity test to make sure Sir Carter is his child. In the photo Sir Carter appears to look nothing like Jay Z, and more of Indian descent. However, the kid in the photo might not even be Sir Carter.
Social media can be easily tricked, so it's not surprising the tweet has garnered over 42,000 likes. The alleged photo of Beyonce and Sir Carter was taken in London England.
Could this be proof the conspiracy theory Jay Z isn't Sir Carter's father has merit? Take a look.
It was evident the play really embarrassed Joel Embiid, because he elbowed John Collins late in the 4th quarter starting scuffle.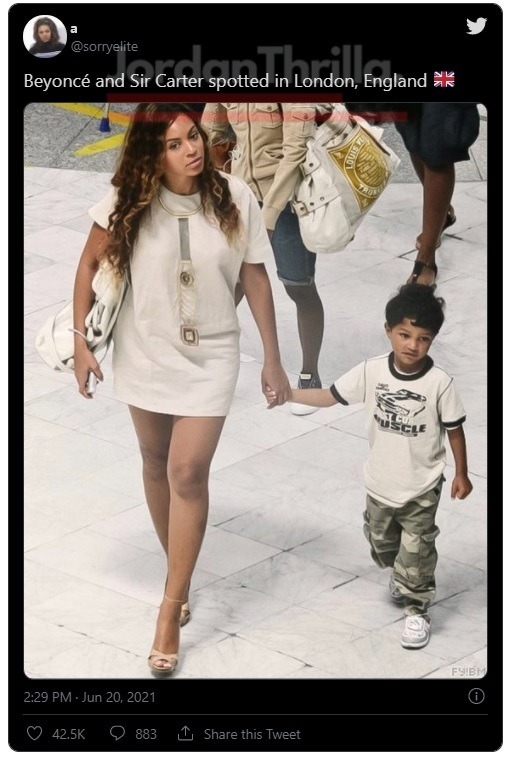 Social media seemed confident the kid in that photo is Sir Carter, here was one of the viral reactions.
Jay z when he sees that kid: pic.twitter.com/LScHhfJcW1

— Gabriella|blm🏳️‍🌈 (@h0tbitch03_) June 21, 2021
However, when you compare older photos of Sir Carter to the viral photo you can see a stark difference in hair texture. Unless Sir Carter got a perm that can't be him in the photo making people think Beyonce cheated on Jay Z.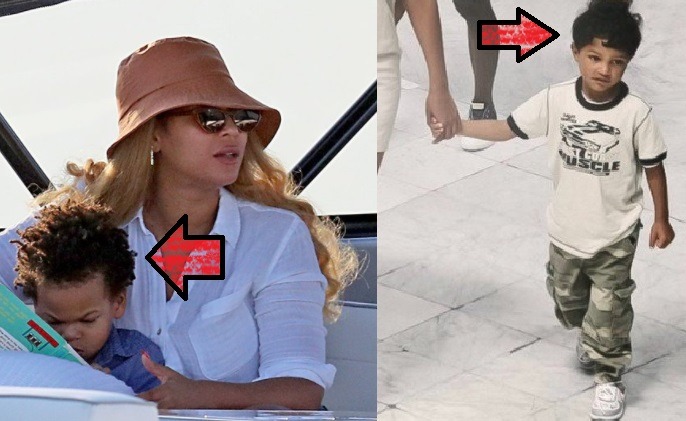 Should Jay Z get a paternity test to confirm Sir Carter is his child? Social media thinks so, but in reality he probably doesn't.
Even if he isn't really the father that kid is still lucky to have him as a parent.
Author: JordanThrilla Staff