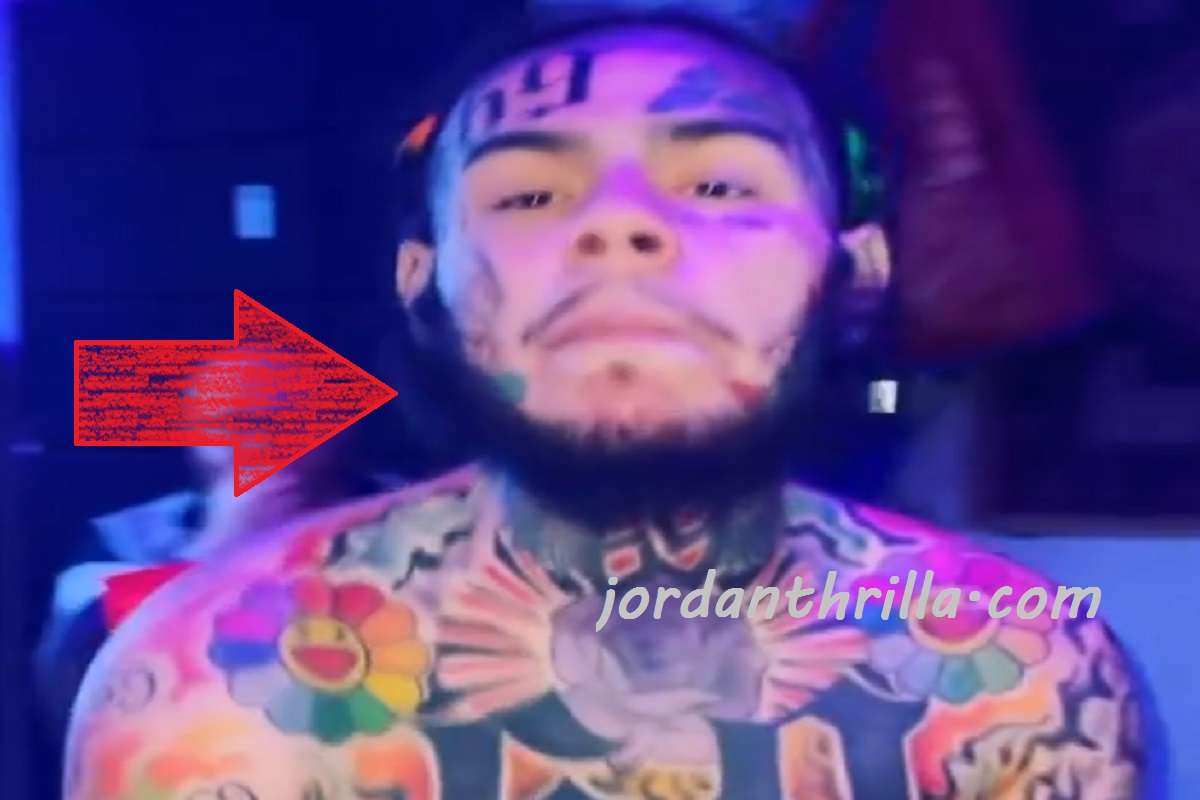 Tekashi 6IX9INE has returned to social media and he is sporting a new look. Now Tekashi69 has a beard to go along with new sunflower tattoos on his shoulders. He has also put on a little weight to make himself look tougher.
In true Tekashi 6IX9INE fashion he called out social media for being boring without him, even though social media completely forgot about him after his album flopped.
In the caption of his Instagram comeback the New York snitching legend wrote, "100,000 comments if you want this right now. I took enough time off to show you this internet s*** is boring without me. Suck my ****". At the moment his Instagram post is at over 200,000 comments, but most of the replies were all jokes clowning him. Fans have dubbed Tekashi's beard a "rodent beard", because he's been labeled a snitch.

Here is the video from his Instagram post.

In the snippet he played it's almost impossible to decipher what he saying, but at least he went back to the sound that got him famous. On his flopped album he strayed away from this sound and released a lackluster project his diehard fans couldn't get jiggy with.
Tekashi 6IX9INE's new beard might be his last lifeline to make his rap career pop again. If he flops again even with a new beard and sunflower tattoos it will be tough to make a third comeback.
Author: JordanThrilla