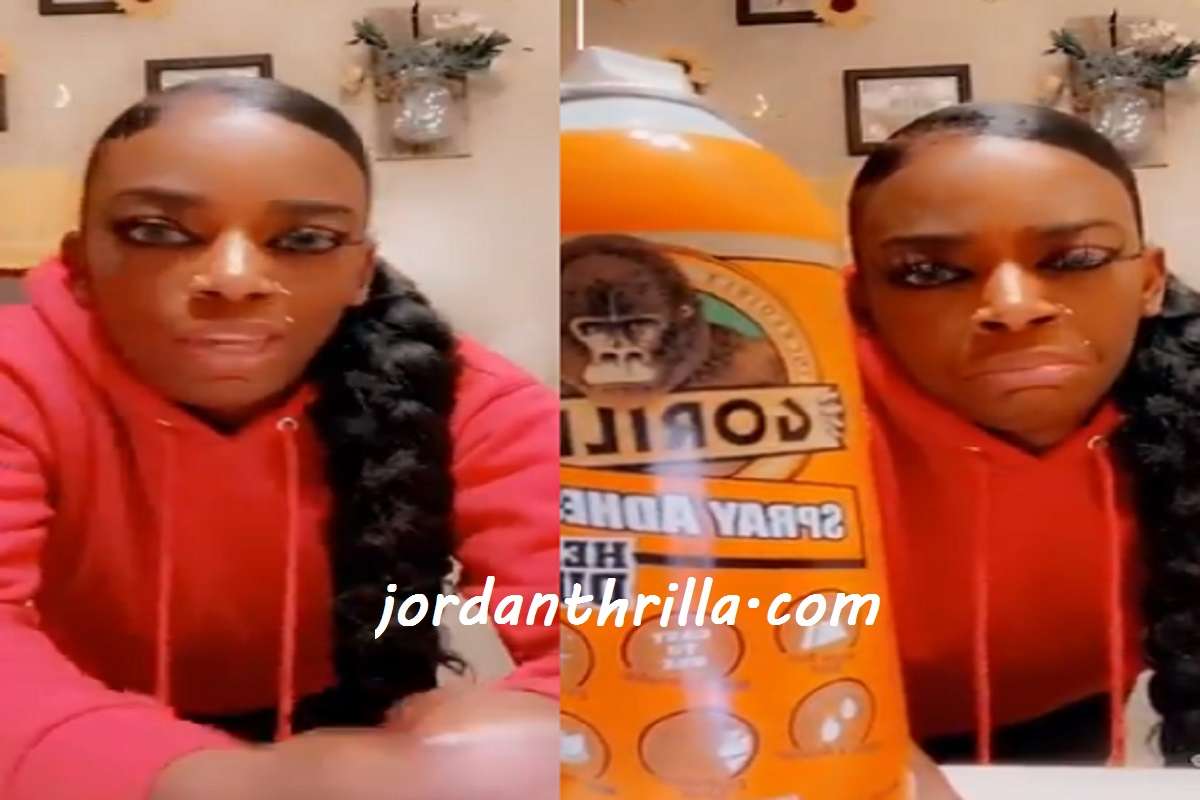 For most people gorilla glue would be on the list of things never to put in your hair, right alongside bubblegum, but not for one genius. A black woman dubbed the "Gorilla Glue Girl" put gorilla glue in her hair and mistakenly gave herself a permanent slick back hairstyle.
In the viral video the woman explained she ran out of the normal hair styling gel she would usually use, but came across a bottle of gorilla glue in her bathroom. Thinking it would work the same way she did her hairstyle using that gorilla glue to hold her hair in place.
At first the idea seemed to be working well, until she tried washing her hair and realized that her hair was now rock solid permanently. In the video she explained that her hair has been stuck in the slick back hairstyle for a month straight no matter how many times she has tried washing it.
Take a look at the "Gorilla Glue Girl".
Here's the second part 😂 pic.twitter.com/3w4UifbdWb

— Raven Darkhölme (@LeBlossommm) February 4, 2021

Usually in a situation like this the suggestion would be for her to cut all her hair off. However, there is really now way for her to cut through her hair now that it is fortified with gorilla glue, one of the strongest types of adhesive available to the general public.
Her best bet might be to visit a chemist, mad scientist, or doctor who can come with some type of solution that can dissolve or soften the gorilla glue without destroying her scalp. Her only other option is wait it out and see what happens.
Moral of the story is don't use gorilla glue in your hair, but that should be common sense for most people except the "Gorilla Glue Girl".
Author: JordanThrilla