Malika Andrews has quickly become the internet's favorite female sports reporter, and she has already stole the show on one of NBA's biggest nights. Social media is going crazy of Malika Andrews' braids and wingspan at the 2021 NBA Draft.
During coverage showing the interviews she did with some of the most notable draft prospects such as Cade Cunningham, Malika Andrews' wingspan was compared with that of Evan Mobley who is said to have one of the longest in the draft. Despite her small stature of only 5'4″, Malika Andrews' wingspan was almost the same as Evan Mobley's, which is incredible. The moment also showcased the intricate details of Malika Andrews' braids hairstyle. You could tell she knew she looked good as she doing her thing being a great reporter.
Malika Andrews' long arms are a sight to behold. In another life she might have been a WNBA player.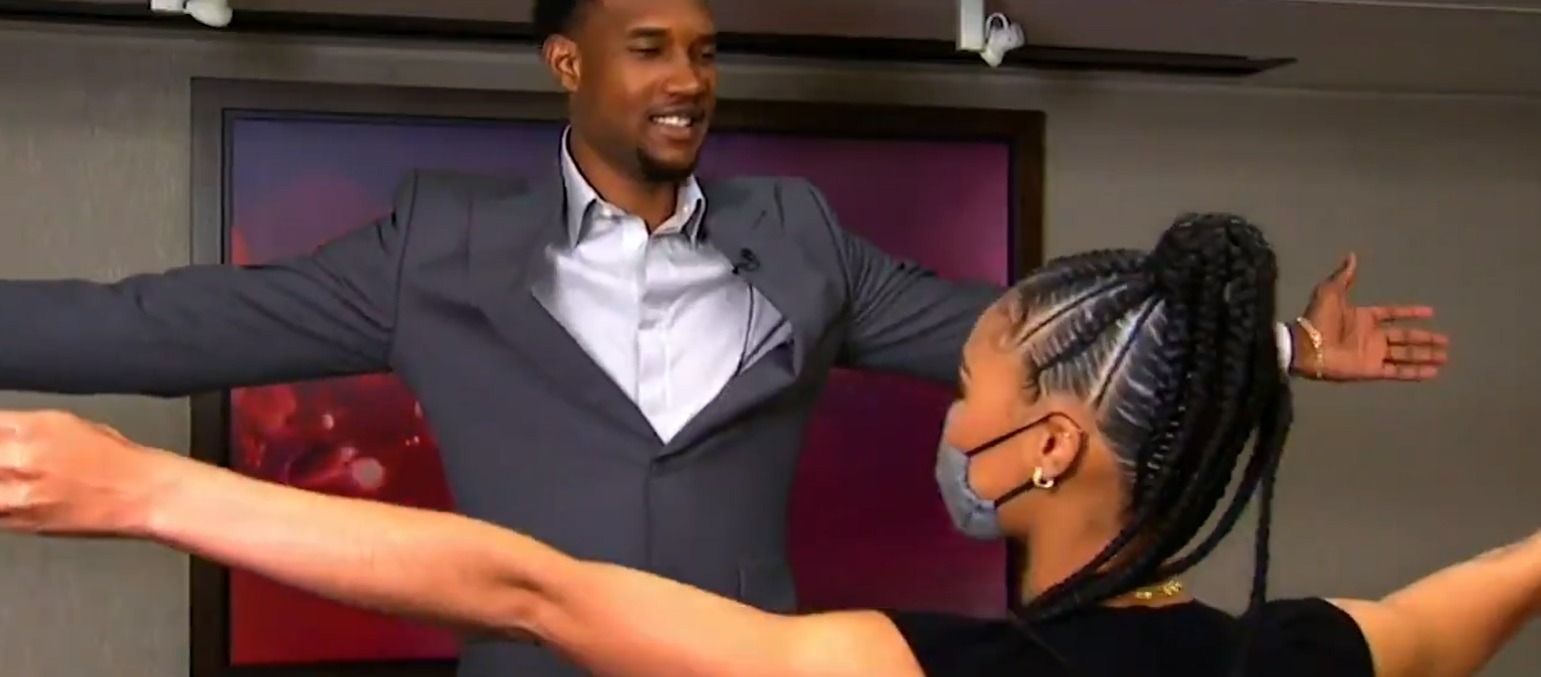 On @SportsCenter with @elleduncanESPN sharing bits from today's interviews with the 2021 draftees and reporting on Cade Cunningham: pic.twitter.com/5DqUMYHSr0

— Malika Andrews (@malika_andrews) July 29, 2021
Celebrities like Nicole Lynn couldn't get over Malika Andrews' braids hairdo.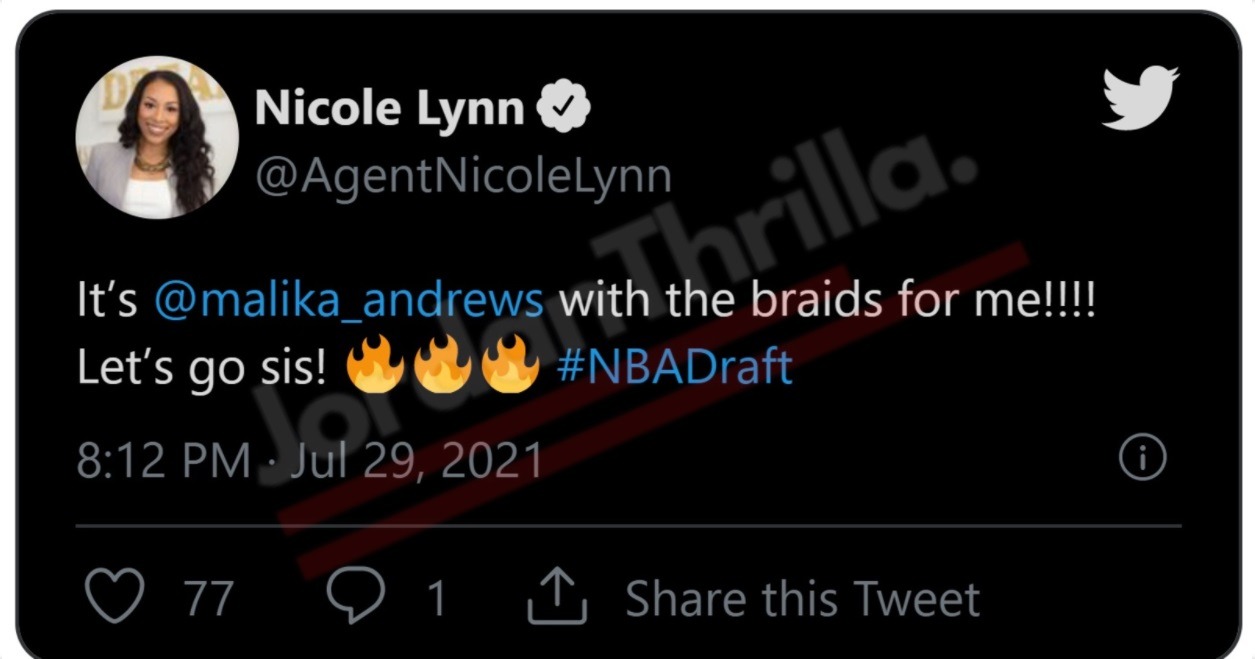 When the whole ordeal between Rachel Nichols and Maria Taylor happened, the fallout ended up bolstering Malika Andrews' career. The 47 year old Rachel Nichols was removed from her coveted position of covering the NBA finals, and 26 year old Malika Andrews was selected to replace her. It made her the younger sports reporter to ever cover the NBA finals, and she did a phenomenal job despite the beef she had with Giannis.
Malika Andrews' braids and wingspan only add to her growing legend. She's an inspiration for women everywhere.
Author: JordanThrilla Staff