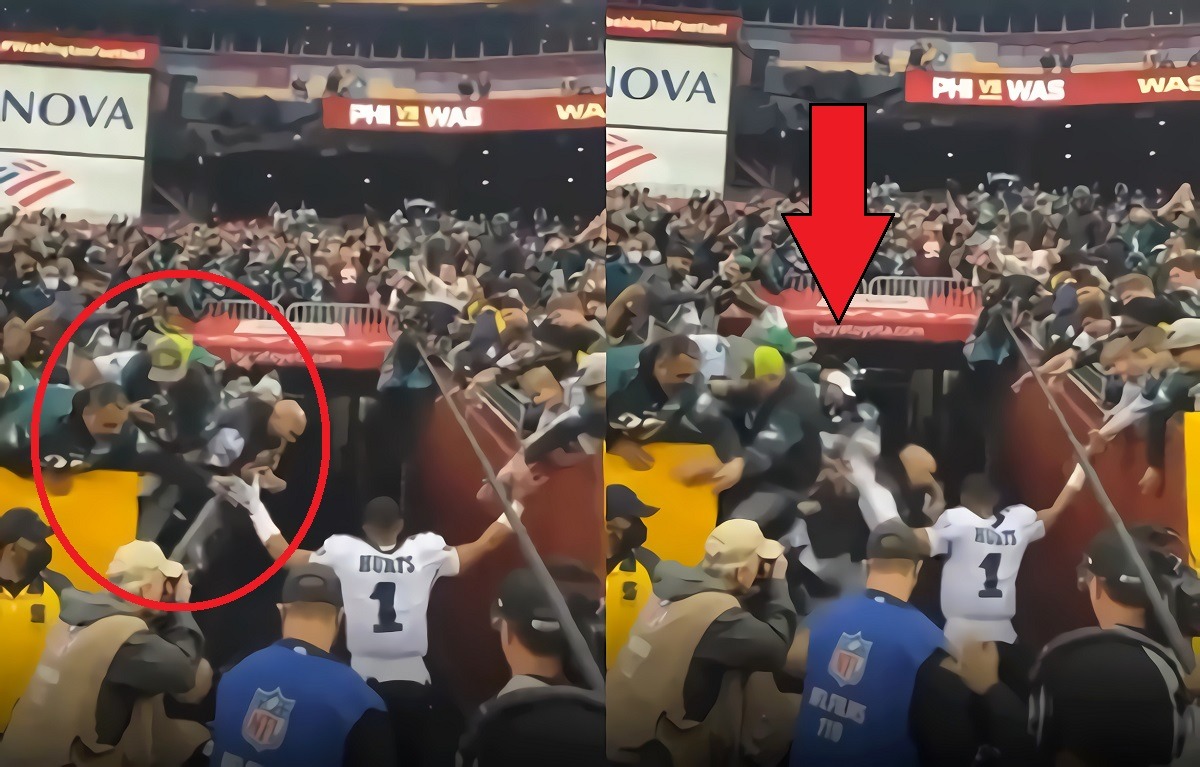 Jalen Hurts is going viral after he penned a detailed letter to NFL in response to the scary incident that took place as he was walking of FedEx field on January 2nd. As you have probably seen Jalen Hurts was almost crushed after a railing collapsed causing a group of fans to fall to the ground. Being the good Samaritan he is, Jalen Hurts assisted fans to their feet, but it's alleged some were injured.
NFL Exposed For Fixing FedEx Field Collapsed Railing with Zip Ties After Jalen Hurts Emotional Letter Asking for a Real Response
Most people thought the situation was in the past, but for Jalen Hurts it's far from over. Realizing how close he was to serious injury, Jalen Hurts penned a letter to NFL inquiring about what proper follow-up actions will take place. He explained to them that the situation puts fans and players at unnecessary risk, so something major needs to be done to prevent it from happening again.
His reaction led to NFL's current follow-up action being exposed for how cheap of a fix it was, that clearly doesn't make things anymore safer. A viral picture shows that NFL used zip ties to fix the collapsed railing at FedEx field. Yes you heard that right, a sports corporation that makes billions of dollars used those plastic zip ties to hold the railing in place.
Many people on social media have deemed this proof that NFL doesn't care about the safety of fans or players.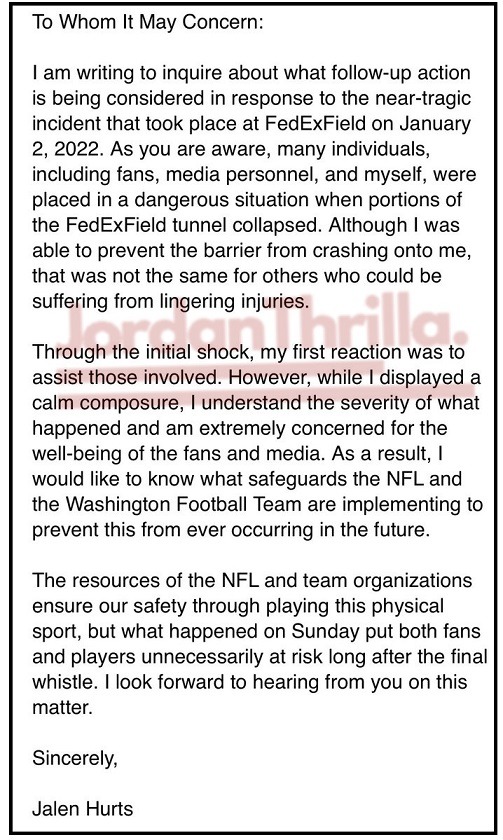 FedEx field staff used Zip ties to hold a metal railing that just collapsed, and NFL thought that was okay? Seems a bit strange.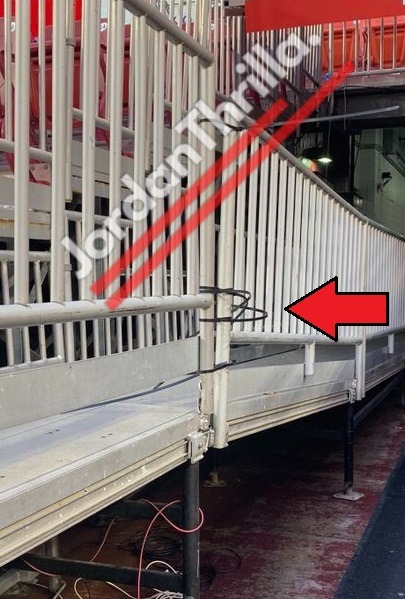 How will NFL respond to Jalen Hurts' letter? Why were zip ties used on the collapse railing at FedEx field? Can the fans who were involved in the fall file a lawsuit against the NFL?
There are many questions that could make this situation a lot bigger than it is right now. Thank goodness no one was seriously injured during that scary incident.
Authors: JordanThrilla Staff