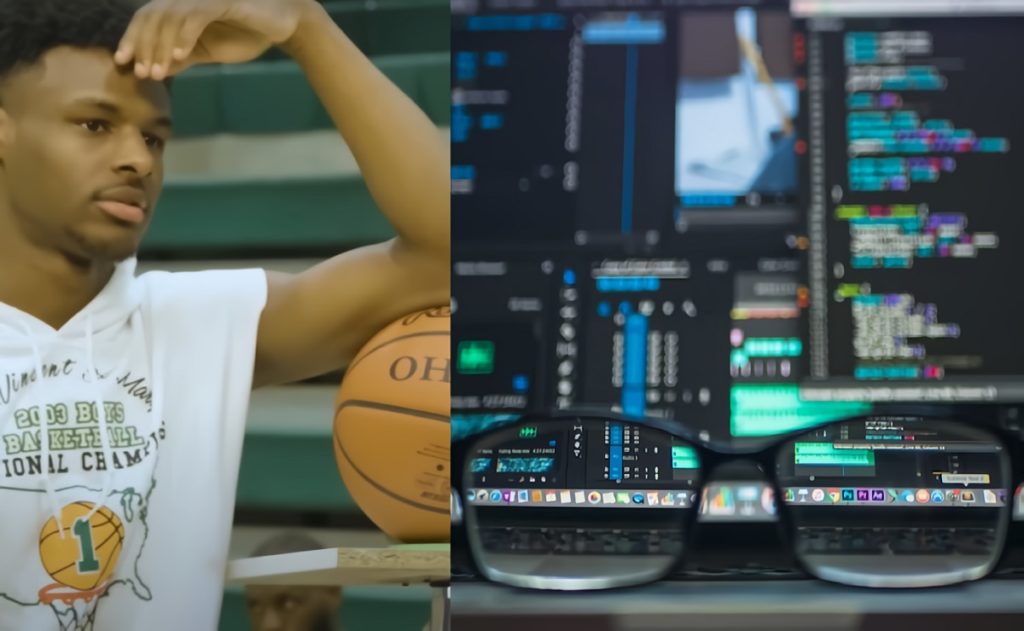 LeBron James is one of the most influential and popular athletes in the world. He has over 50 million followers on Twitter, where he often shares his thoughts on basketball, social issues, and his family. Today LeBron posted a tweet that raised some eyebrows among NBA fans and analysts. The tweet read: "Man Bronny definitely better than some of these cats I've been watching on league pass today. S*** lightweight hilarious".
Social Media is Convinced Bronny Hacked Lebron James' Twitter Account To Send Out the Tweet
Bronny James is LeBron's eldest son, who plays high school basketball for Sierra Canyon in California. He is considered one of the top 40 prospects in his class, and has already received offers from several colleges. He is also a social media star with over 6 million followers on Instagram. Of course the major question is if Bronny is really better than some of the NBA players that LeBron was watching on league pass? Also did LeBron actually write that tweet himself, or was he hacked by his son?
Monday was a busy day in the NBA, which included 6 different games featuring 12 franchises. Among them was the Sixers, Heat, Pacers, Celtics, Blazers, Pistons, Hawks, Kings, Raptors, Pelicans, Cavaliers, and Nuggets. Considering that Bronny isn't close to being one of the top 10 players in high school basketball, it seems a bit far fetched to claim he's better than any player on those teams at this very moment. Naturally some fans reacted with disbelief and amusement to LeBron's tweet, while others took it as a sign of disrespect to the NBA players who work hard to make it to the league. Some even speculated that Bronny hacked his father's twitter account as a prank or a challenge.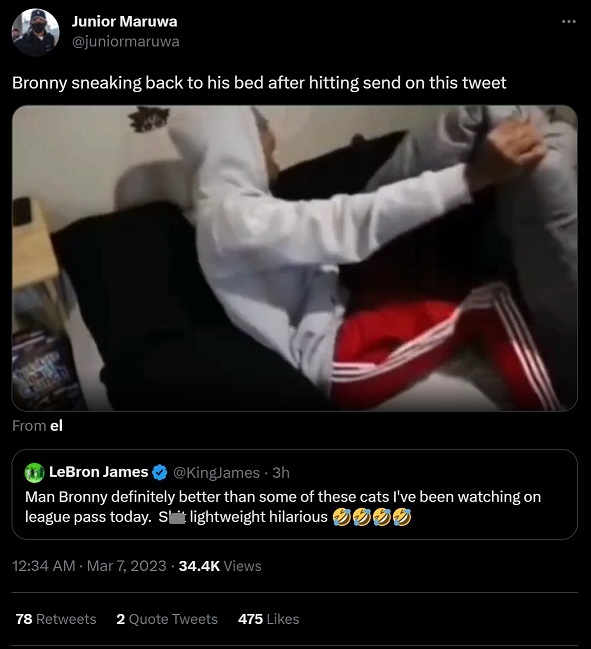 So what is the truth behind LeBron's tweet? Was it a genuine expression of his pride and confidence in his son, or a playful joke gone wrong? Or was it a clever marketing strategy to generate buzz and attention for Bronny's future career?
Bronny still has a long way to go before he can reach his full potential and compete at the highest level, but he surely has the beginning foundation to be a great NBA player one day, especially if he can work on his handles which at the moment seems to be one of the weakest aspects of his overall game.
If Bronny hacked Lebron James' twitter account that would be hilarious, but maybe the tweet is just a father trying to speak things into existence like the legendary Lavar Ball did for his sons.