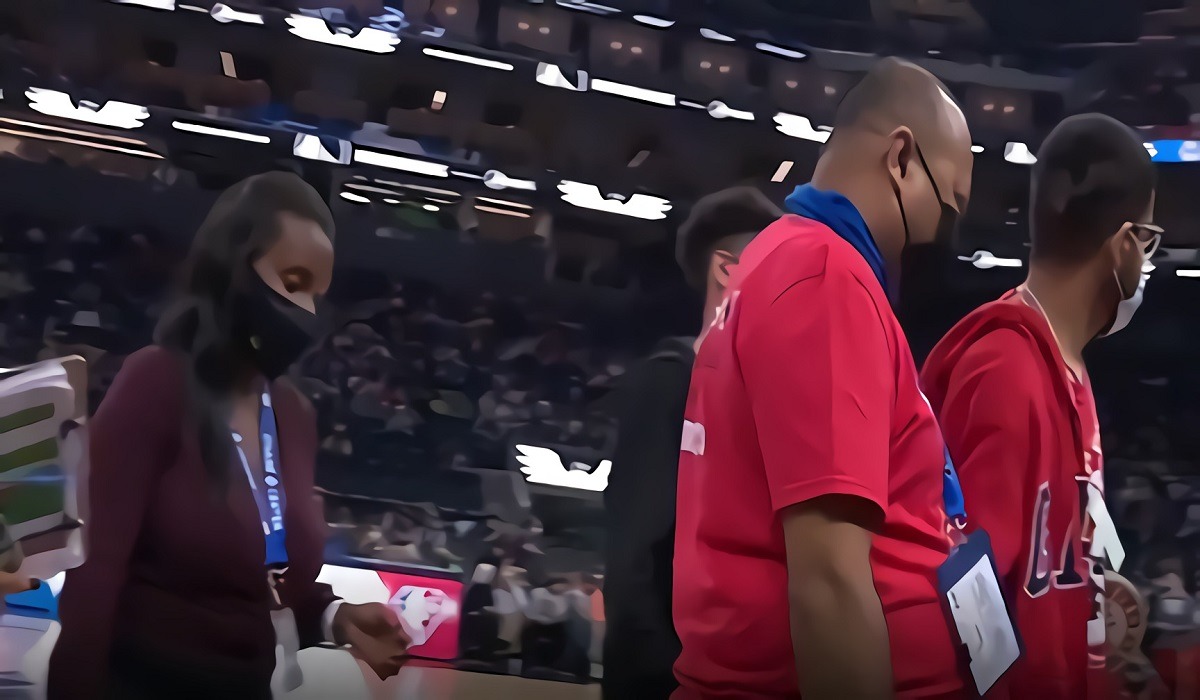 You know that saying that goes "Don't overstay your welcome"? That virtue applies to halftime performances as well, especially when it's a Live TV event. During Bulls vs Warriors the Halftime Awards show going on too long forced the arena staff into an embarrassing moment.
Bulls vs Warriors TAPS Halftime Awards Show Gets Kicked Off Court For Going On Too Long
As players from both teams were just about ready to take the ball out of bounds, the TAPS (Tragedy Assistance Program for Survivors) Halftime Awards show was still going on. This led to the Warriors arena staff quickly ushering them off the court, abruptly ending the event. TAPS is an organization that helps families and relatives of people who died in the military.
After the Bulls vs Warriors TAPS Halftime Awards show was kicked off the court, they stood out so much while making the walk of shame on the sideline as the game was going on. It was sad sight to see, because many of the recipients were very old. It didn't help that Mark Jackson was clowning them with sandman jokes.
The whole moment was just embarrassing for Warriors staff, and the people in the award show.
Who does the blame really go into this situation? Did Bulls vs Warriors halftime show go on too long due to logistical errors from arena staff, or were the award show recipients aware they were going over the time limit?
What ever the case may be it was a less than stellar way to end what was supposed to be a memorable award show.
Author: JordanThrilla Staff