Thomas Bryant is the talk of the town right now. Ever since Anthony Davis went down with his mysterious foot injury he has been asked to fulfill a much larger role than he was accustom to so far. Darvin Ham said he had Bryant in the "Stay ready" group, and he showed he was doing just that putting up averages of 16 points and 9 rebounds on 64% shooting from field, and 56% from three point land as Lakers starting center. He was able to come up with another big performance against the Hawks, but there was one play that had people a little disappointed about his actions.
Thomas Bryant's Epic Flop on Trae Young During Lakers vs Hawks Goes Viral
Flopping is like a cardinal sin in the NBA. Players that routinely flop such as James Harden and Chris Paul are often ridiculed by basketball fans. The NBA even had to create rules to help mitigate the issues floppers cause. Sadly it seems Lakers standout center slipped into the abyss of flop land in very hilarious fashion. During one play Thomas Bryant flopped after pretending Trae Young hit him in the face while reaching for the ball. Slow motion replay would show no contact was made, but Bryant collapsed to the floor in heap almost injuring his own leg on the way down.
These are Thomas Bryant's stats over the past 5 games prior to his most recent game, sheesh he's been amazing.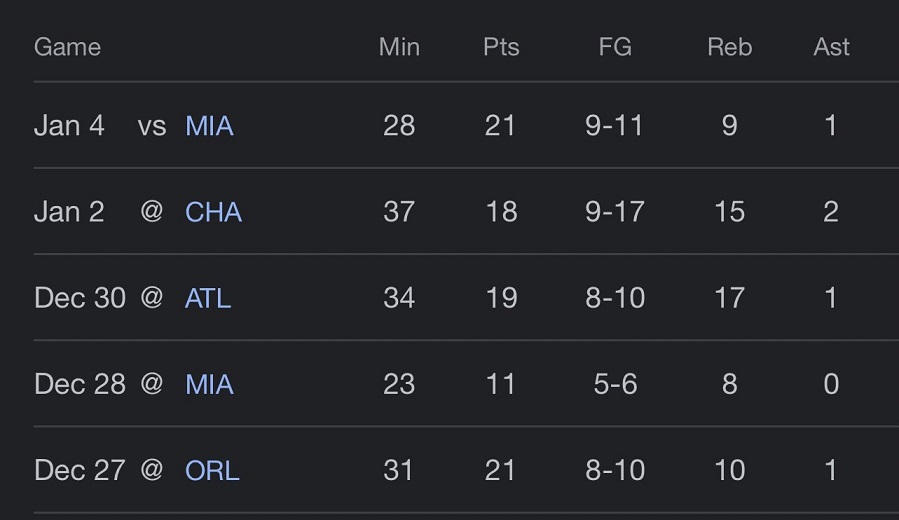 Lakers are now on a 4 game win streak, which would be their longest of the season. They're doing it while missing key players such as Anthony Davis, Lonnie Walker, and now Austin Reaves as well. Are they on track to make the playoffs this year?