Brittney Griner has been held in Russia for about 266 days, but now she is finally coming home. When Brittney Griner's trial began she plead guilty to drug charges, but still adamantly claimed she didn't mean to break any Russian laws. Her legal team stated the she used hashish oil for medical purposes. Still yet she was sentenced to a harsh 9 years in prison, but the United States worked tirelessly to make sure she only served a fraction of that.
Is Brittney Griner Free? Celebrities React to Brittney Griner Released from Russian Prison in Trade Swap for 'Merchant of Death' Viktor Bout
Months ago CNN reported that Joe Biden offered trading Viktor Bout for Brittney Griner, and another American named Paul Whelan. The offer was confirmed by Secretary of State Antony Blinken. Viktor Bout is a Russian firearms trafficker who is serving a 25 year sentence in American prison, who was nicknamed "The Merchant of Death". Today that deal was successfully completed, and Brittney Griner was released from Russian Prison. Joe Biden said she is currently on a plane flying back to the United States. On social media the reactions to Brittney Griner free have been mixed with most people showing joy, while some people such as Collin Rugg called it the "worst trade in history".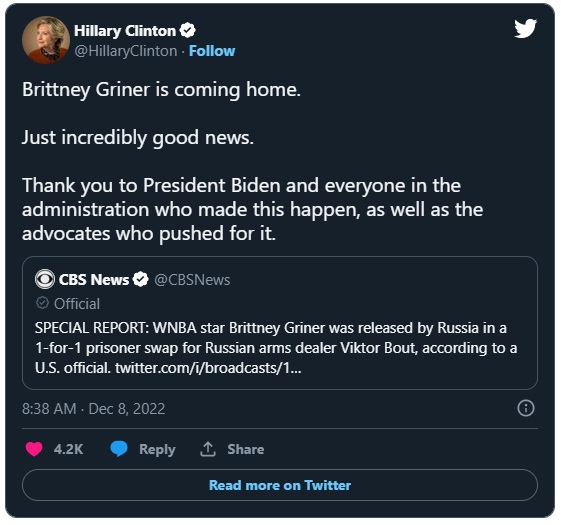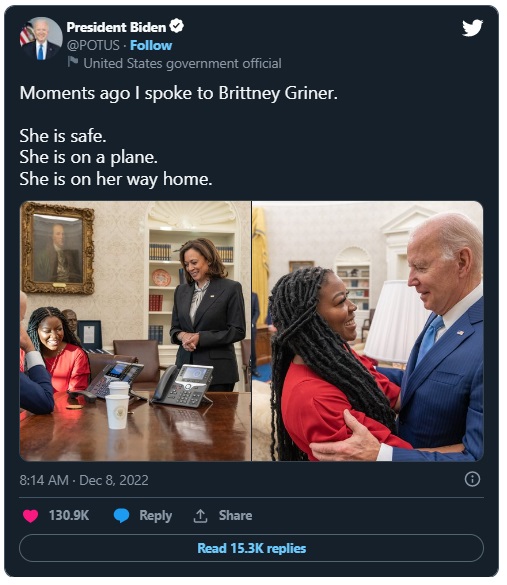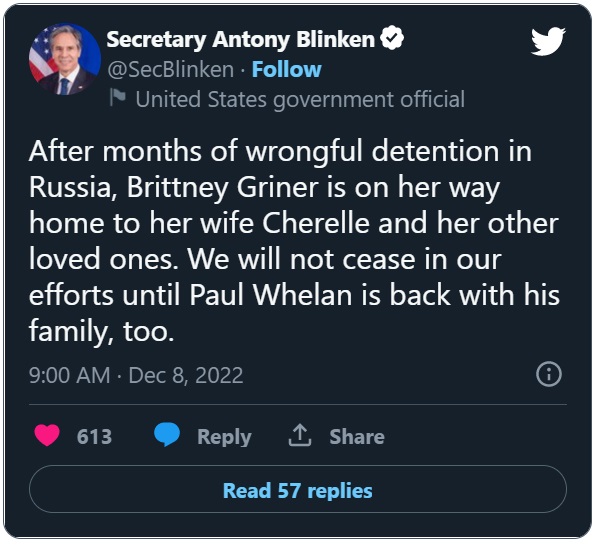 Joe Biden's trade offer to Vladimir Putin came only a few weeks after Brittney Griner wrote the emotional letter below detailing how horrifying her experience has been.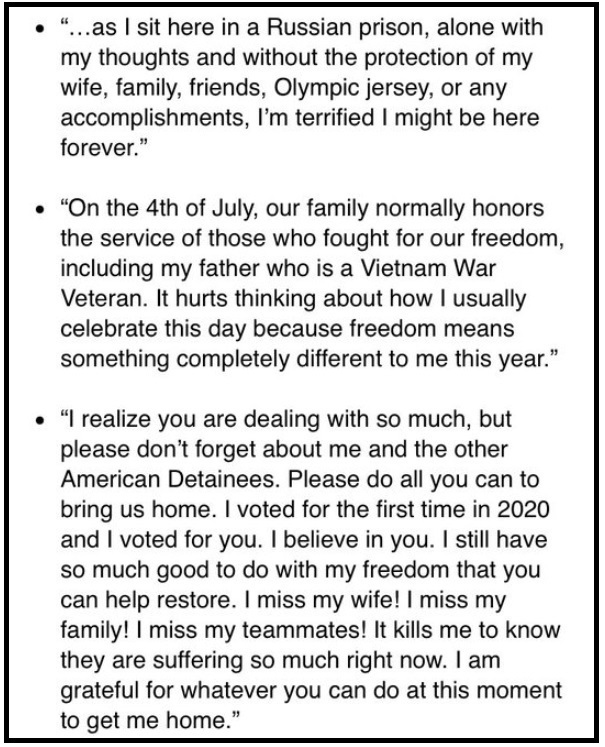 This was the moment Russian police found the weed in Brittney Griner's luggage changing her life forever. Now this is something she can finally put behind her, and move forward with her life as a free woman in America.
As you probably know Russian police caught Brittney Griner with vape cartridges in her luggage when she arrived at Sheremetyevo airport in Moscow. Their reports state that Brittney Griner had weed in the vape cartridges in the form of hashish oil. Hash oil is a oleoresin created after extraction from marijuana.
It is an extremely concentrated substance containing tetrahydrocannabinol, cannabidiol, and other cannabinoids. Russia has very strict drug laws regarding marijuana, and she probably wasn't aware of that before boarding a plane with the substance.
Thank goodness Brittney Griner is free from Russian jail, hopefully she can get her WNBA career back on track.