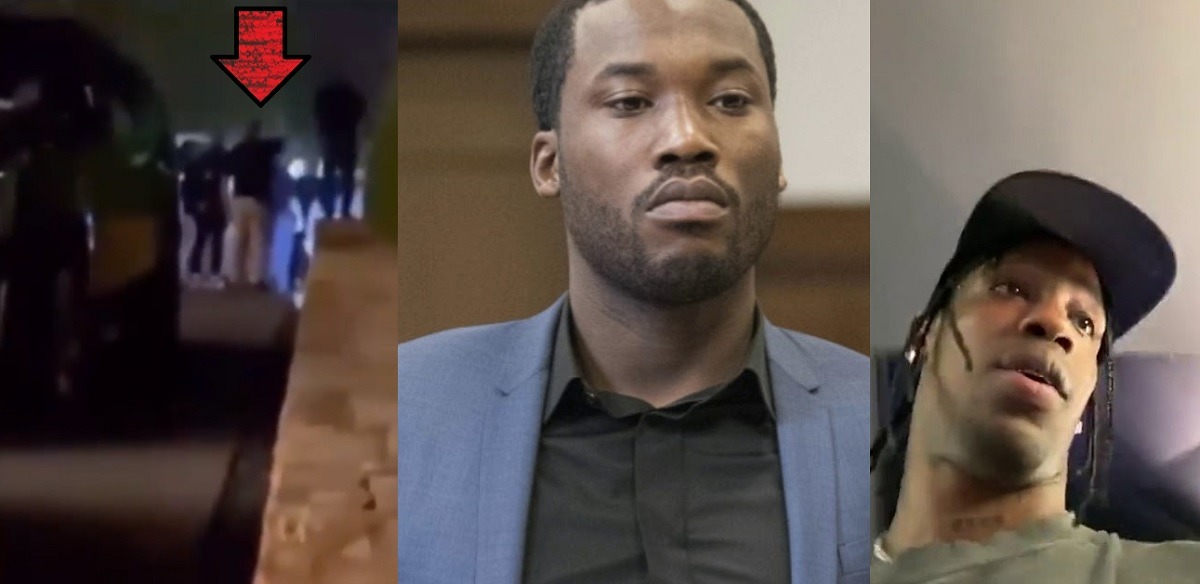 Why did Meek Mill fight Travis Scott? Earlier today rumors started flowing that Meek Mill almost beat up Travis Scott in the Hamptons. The incident happened at a July 4th party was held by Sixers owner Michael Rubin with an A-list celebrity cast that included the likes of Jay Z and Jon Bon Jovi among others. At some point during this extravagant affair Meek Mill and Travis Scott got into a heated argument. Now there is leaked video of Meek Mill fighting Travis Scott aftermath at the July 4th All White party.
The footage doesn't show much, but you can hear Meek Mill yelling and cursing saying, "Don't touch me bro, what is you doing. I'm not even moving". It seems like this video was actually the aftermath of the fight, because Meek Mill seems to be talking to security who was probably trying to escort him out the party.
The question remains why did Meek Mill fight Travis Scott? At the moment there are no details on what started the fight, but it seems Meek Mill was the aggressor in the situation. Travis Scott didn't seem to have any type of beef with him beforehand, but you never know what was going on behind the scenes. Maybe there was already some animosity between the two.
You have to wonder if Jay Z felt embarrassed that one of his main artists put on display like that at an A-list party.
Now the countdown begins on how long it will take Tekashi69 to use this opportunity to claim Travis Scott beat up Meek Mill.
Author: JordanThrilla Staff