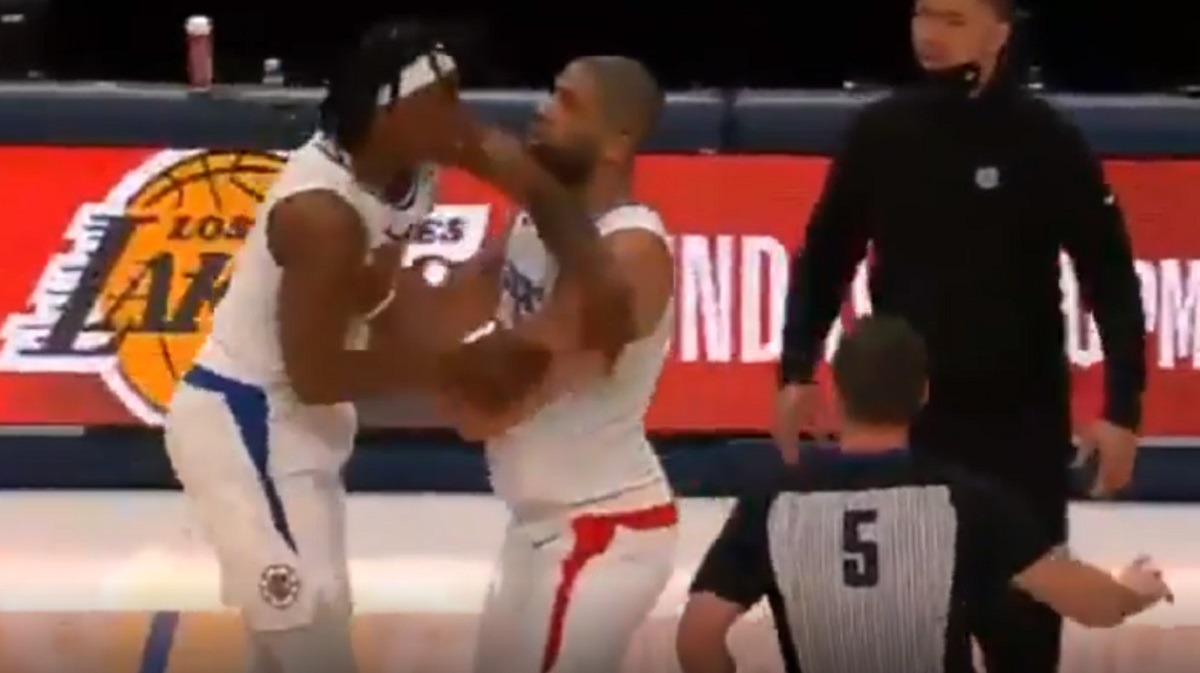 It was a given that Mavericks vs Clippers Game 3 would be a physical game, but at one moment the tension almost got out of hand. That moment came when Terrence Mann tried to fight Willie Cauley-Stein after what looked like a dirty play.
Slow motion replay showed that Willie Cauley-Stein shoved Terrence Mann for no reason after Clippers secured a rebound. As players were going up the court Terrence Man charged at Willie Cauley-Stein, but luckily was held back by his teammates.
That play may have fired up Terrence Mann, because a few plays later he would score his first points of the game.
The referees gave Willie Cauley-Stein a technical foul for a "physical taunting", and tempers simmered down.
Author: JordanThrilla Staff