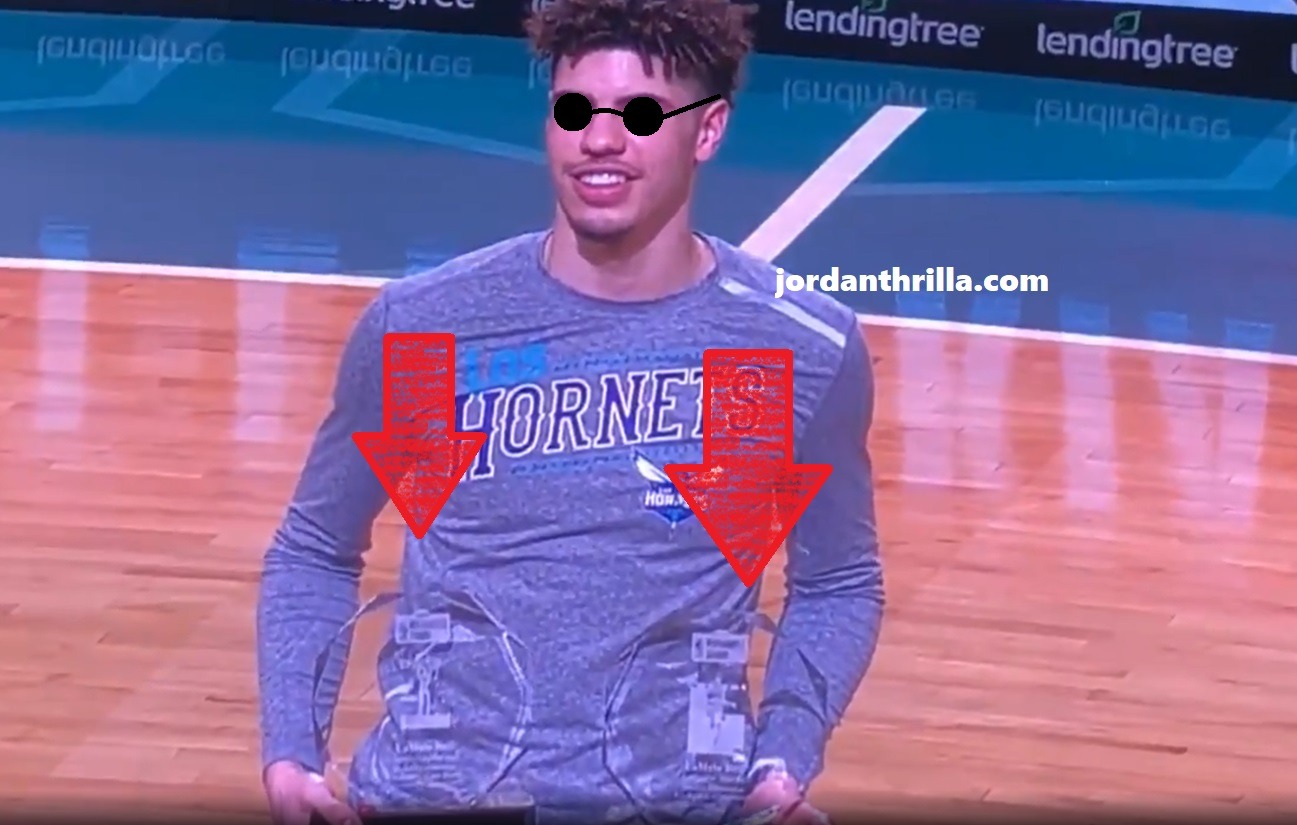 LaMelo Ball's legendary rookie season continued has received his second prestigous award in a row. Before Hornets vs Kings LaMelo Ball won back to back rookie of the month awards. Mitch Kupchak was standing next to him as LaMelo Ball held both rookie of the month trophies while smiling for the camera.
When Lavar Ball said he would be the best Ball brother people doubted him, but they now see he was 100% correct. On the season LaMelo Ball is averaging 16 ppg, 7 rpg, and 7 apg while shooting 38% from three point land. Even though it's only his rookie season LaMelo Ball ranks 6th in the NBA in steal percentage, 4th in steals per game, and 3rd in total steals. He's a pest on the court on defense too in essence.

It's not far fetched that LaMelo Ball could sweep Rookie of the month awards for the rest of the season. He's way ahead of every other rookie in his draft class. It's still shocking Timberwolves picked Anthony Edwards over him, and Warriors selected James Wiseman over him.
To give you an idea of how smooth Melo Ball is on offense check out this Matrix Neo spin move he did the other day.
Author: JordanThrilla