Rob Gronkowski sat down with Kyle Brandt for a candid interview about his future in the NFL, but his girlfriend supermodel Camille Kostek stole the show with her eye antics. During the entire interview Camille Kostek was eye smashing Rob Gronkowski so hard.
In this interview Rob Gronkowski revealed he will be a "1 year deal guy" for the rest of his NFL career, which means he may not be back with Bucs next season. He did confirm that they are his first choice, but he still wants to test the waters to see what's out there.
The video brought back to mind the comment Kyle Kuzma made about "eye f******" Lebron James during Lakers latest game. If you were wondering what he meant by that, take a look at Camille Kostek staring at Rob Gronkowski as he revealed his "1 year deal guy" plan.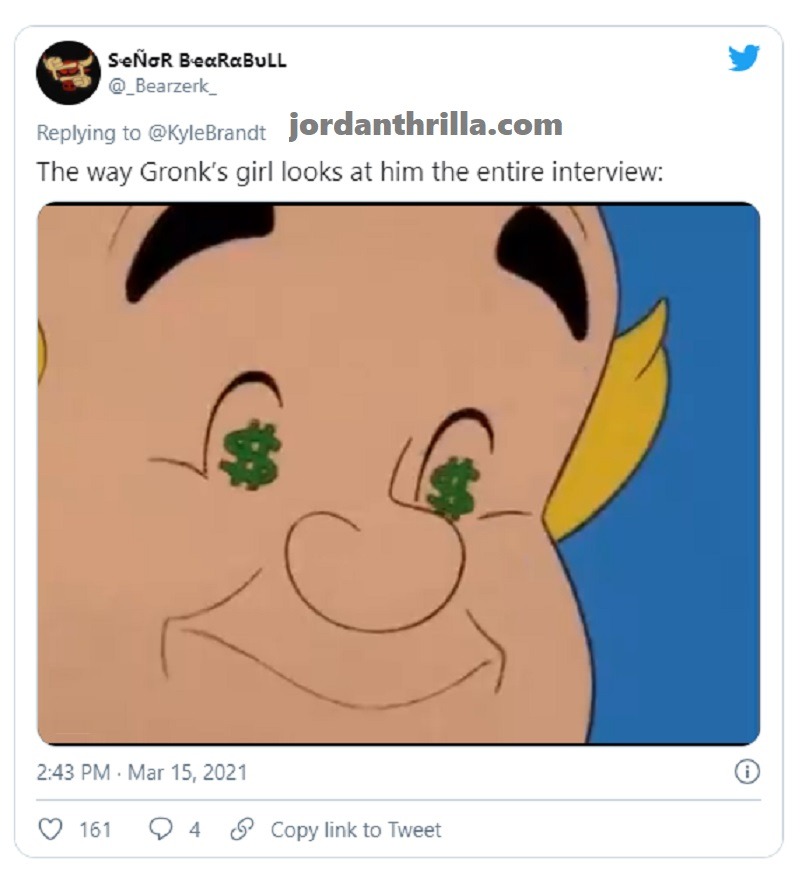 Some people reacted to Camille Kostek looking at Rob Gronkowski by insinuating she was just thinking about his cash. Could Camille Kostek be a gold digger if she's worth $3.4 Million? It technically could be possible, because Rob Gronkowski is worth around $45 Million so he has much more money than her.
Author: JordanThrilla