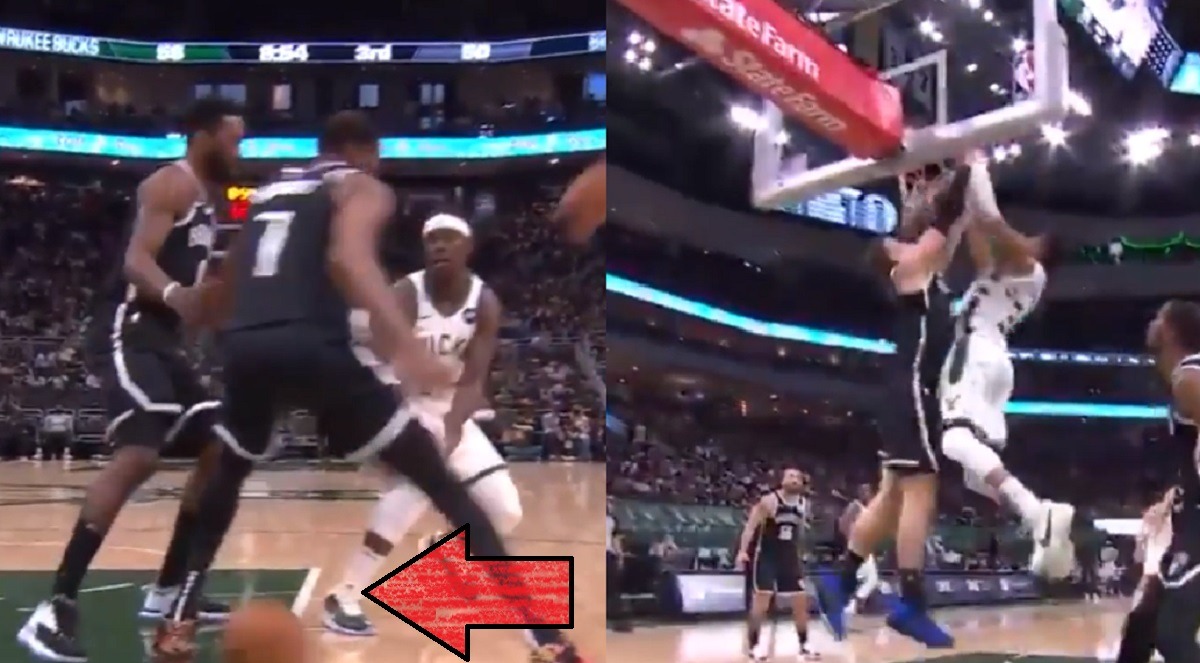 Bucks are feeling themselves in Game 4 vs Nets, and both KD and Blake became victims on the same play. Giannis Antetokoumpo dunked on Blake Griffin after Jrue Holiday nutmegged Kevin Durant with a great pass. For Giannis is was revenge on Blake Griffin for the dunk that took place in Game 2.
KD has very long legs, which makes him susceptible to being nutmegged. It's surprising it actually doesn't happen more. When Jrue Holiday schooled him with pass he had no idea what was going on until he turned around to see Giannis flexing in Blake Griffin's face.

After the Nets dominated Game 1 and 2 in what we thought were fluke wins, the Bucks have turned things around in Game 3 and so far in Game 4.
With Kyrie Irving going down with an ankle injury the momentum is really started to shift in favor of the Bucks.
Author: JordanThrilla Staff