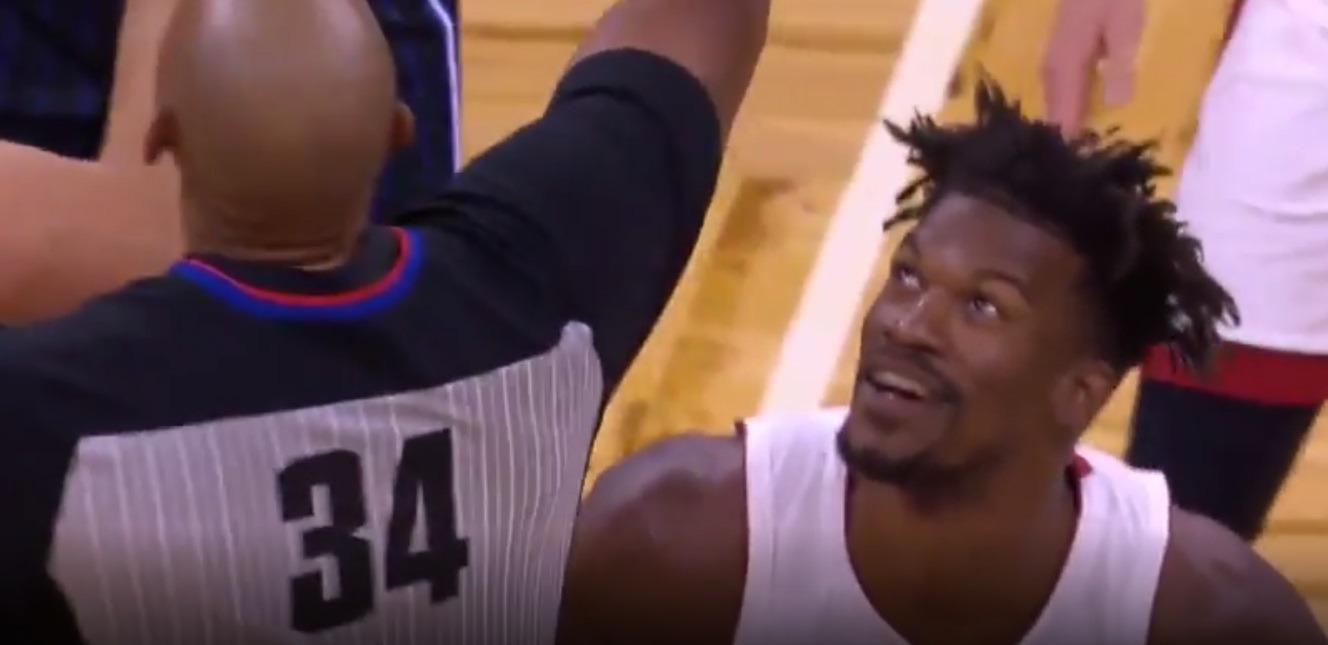 Many people consider Nikola Vucevic one of the softest Centers in the NBA, and the Heat vs Magic game showed another reason why. To start the game off Jimmy Butler won opening tip jump ball twice against Nikola Vucevic. Keep in mind Jimmy Butler is 6'7″ and Nikola Vucevic is 7′.
To add insult to injury after Jimmy Butler won jump ball vs Nikola Vucevic he let out ferocious war cry right in front of him. It was shameful to see a Center get owned like that, but at least it was against one of the toughest players in the league.

After starting the season off slow the Heat have caught fire winning 9 of their last 10 games. They are now the 4th seed in the East, after being out the playoffs just a few weeks ago. In this game Jimmy Butler finished the night with 29 points, 9 rebounds, and 7 assists on 58% shooting.
Just like last season no one is talking about Heat as title contenders. However, come playoffs people will be in for a rude awakening again. This team still has that NBA Finals pedigree, and it's probably safe to say they would probably beat a team like the NETS in a 7 game series.
Author: JordanThrilla