Fans watched LaMelo Ball grow up from the days he was a 5'7″ point guard running circles around high school seniors. These days he's in the NBA, has a lot more tattoos, got his teeth fixed, and now has a possible baby mama. You heard that right, there's chance LaMelo Ball is a dad now.
Is LaMelo Ball a Father?
Viral posts on Twitter and Instagram has people thinking LaMelo Ball's girlfriend Ana Montana is pregnant with his first child. Ana Montana hinted at her pregnancy posting these messages for her followers,
"So Thankful and So Happy Thank God",
"In love with the human that I have in me",
"Big Adventures Start Little".
It seems like she came up with so many ways to say she was pregnant without saying it. Take a look at her posts via wagsunfiltered.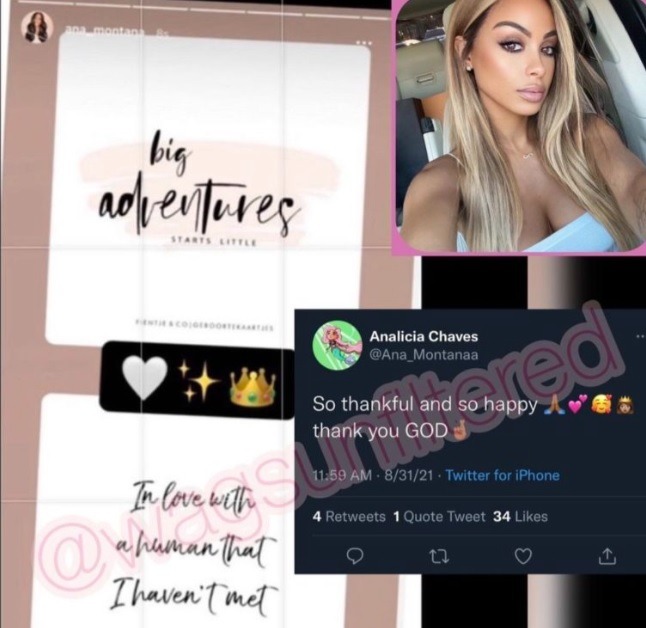 Lavar Ball is probably somewhere having an emotional breakdown. This is exactly what he advised his sons not to do.

With the recent events between his teammate PJ Washington and Brittany Renner, the sports world is scared for the future of BBB's most prized athlete. Yes we know LaMelo is signed to Puma, but he was a BBB athlete first, and that will always be fact.
If LaMelo Ball got Ana Montana pregnant congratulations to them. It doesn't seem like LaMelo Ball has been dating Ana Montana that long, considering he was seen at a game with an adult film star not too long ago.
How fast they moved with their relationship could be a red flag, or mean nothing at all. Hopefully this situation is more genuine than what happened to his fellow teammate.
It's seem so unbelievable that LaMelo Ball and Ana Montana are having a baby, but it looks to be the case. The good news is he can get great advice from his older brother Lonzo, because he went through the same thing with his ex-girlfriend Denise.
Author: JordanThrilla Staff