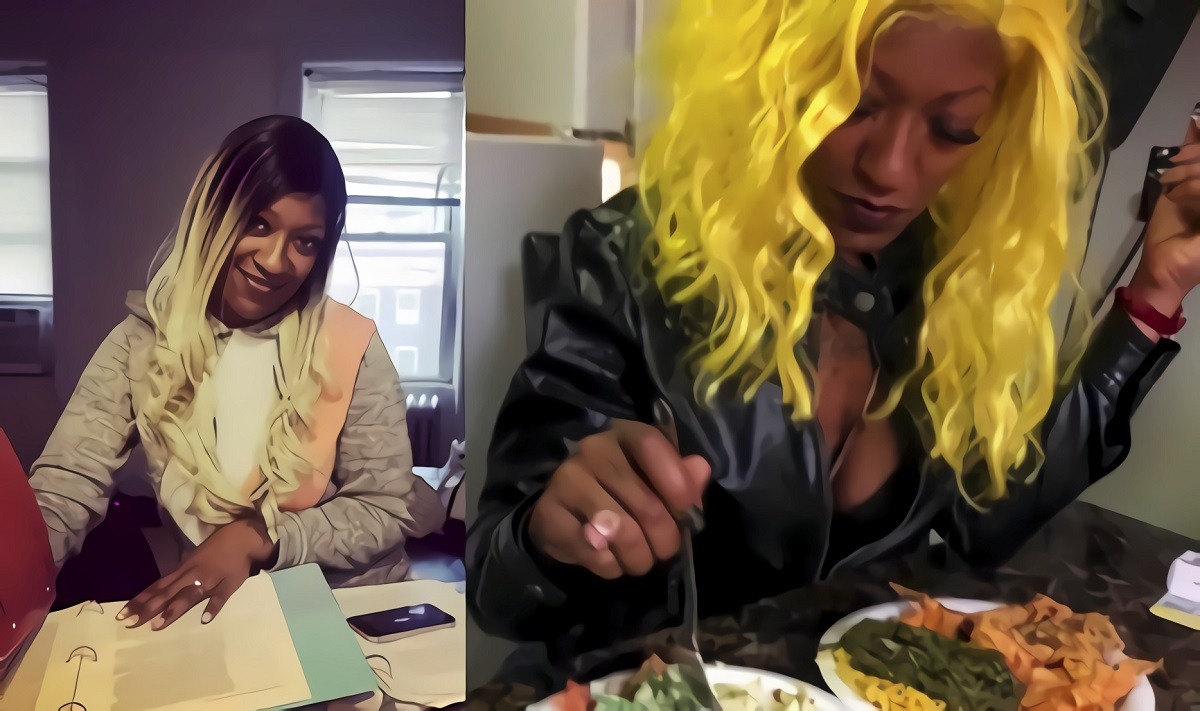 Sad news has hit the social media world, a rumor claims that The Queen of Brooklyn Nenobia aka Bktidalwave is dead, but some of her family is saying Nenobia is missing. Nenobia was known for her famous memes, hilarious TikTok videos, and Instagram Live sessions. Due to her unique character, and vibrant personality she quickly grew into an internet legend.
Is Nenobia aka Bktidalwave Missing or Dead?
As the rumors of Nenobia dead just leaked, the details surrounding her death are scarce. Due to how suddenly it happened, and the fact she seemed healthy in recent weeks, some people think it was something unexpected like an accident. A post from Rap Alert claims Nenobia's sister confirmed her death. However, after that post her family also said that Nenobia is missing as you will see below.
Take a look at some social media reactions to Nenobia aka 'Bk Tidal Wave' dead, and the posts from her family claiming Nenobia is missing.
The posts from her family saying BKTidalwave aka Zenobia is missing, are below the reactions to people claiming she is dead, just so it all makes sense in terms of the timeline.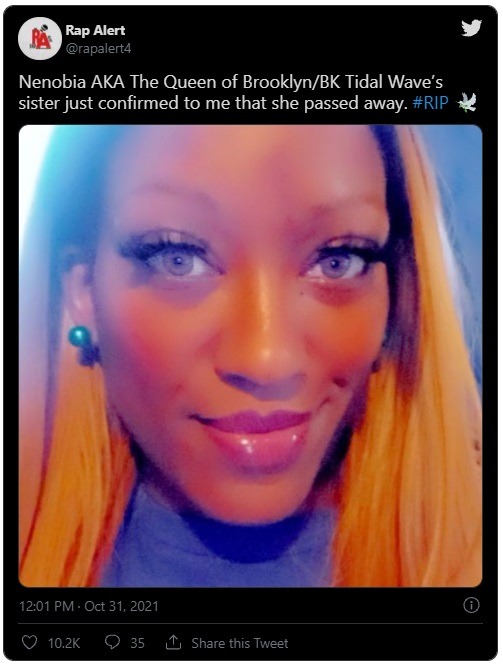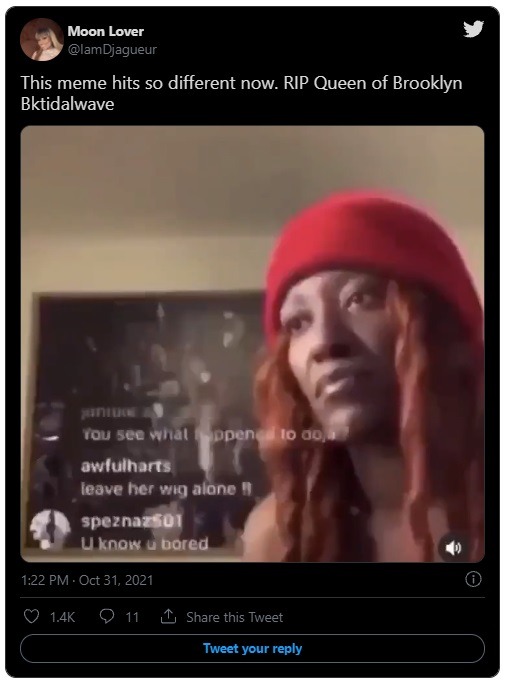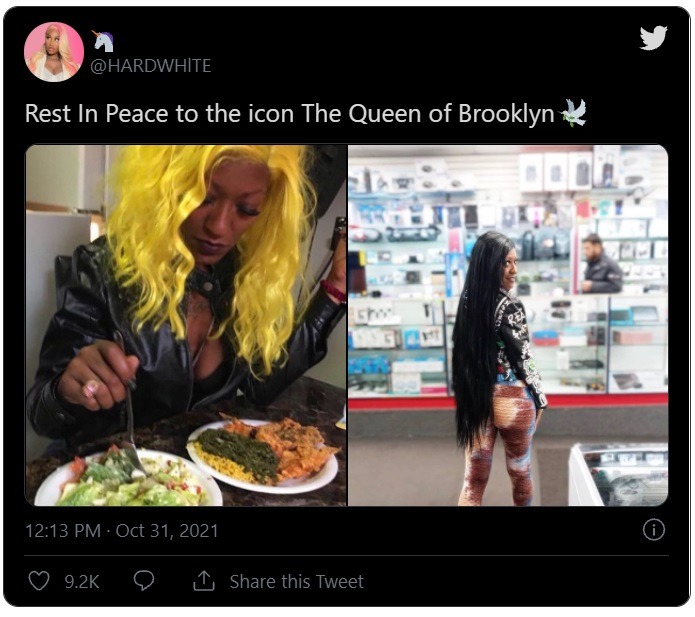 Even Zenobia's close friends were seen posting emotional messages about her death on Facebook that were truly heartbreaking.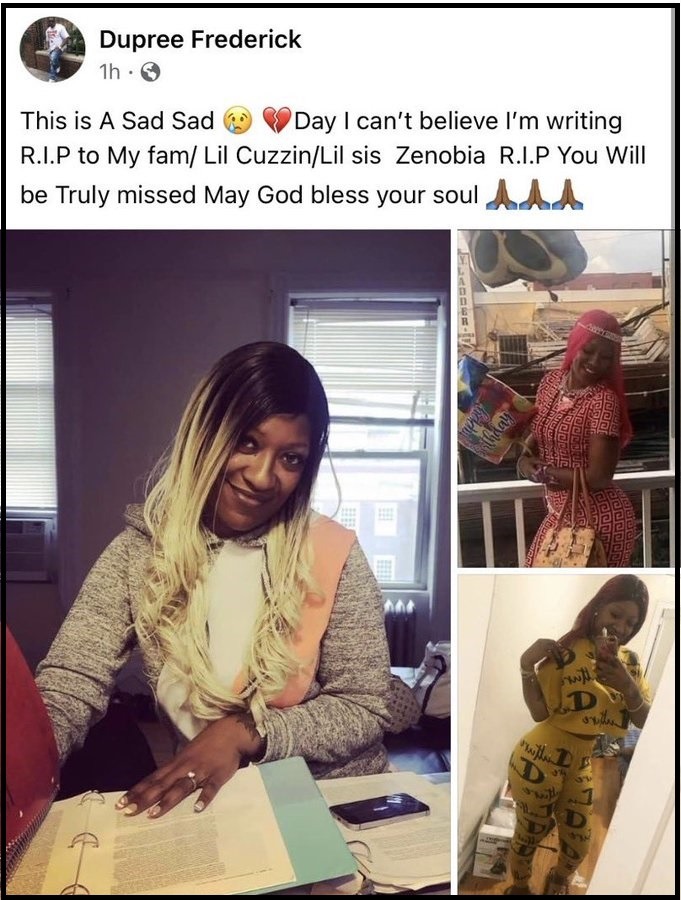 The Posts from BKTidalWave Family Saying Nenobia is Missing
There could be hope she's still alive, because here are the posts from her family saying Nenobia is missing. They are confused as to why people are saying Zenobia is dead.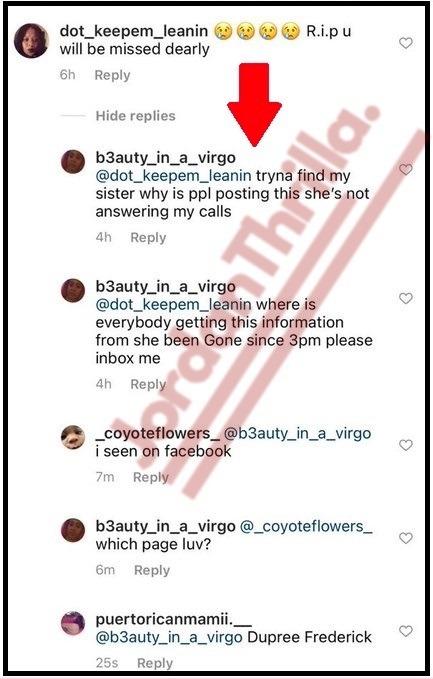 In this post Nenobia's sister said,
"We are looking for my sister. Please somebody tell us where this info coming from. She never came home, please inbox me or my other sister @b3auty_in_a_virgo. I need my sister to come home."
Did Rap Alert lie about Nenobia's sister confirming her death? It seems her sisters are insinuating they never said she was dead, because they are saying 'BK Tidal Wave' aka Zenobia is missing.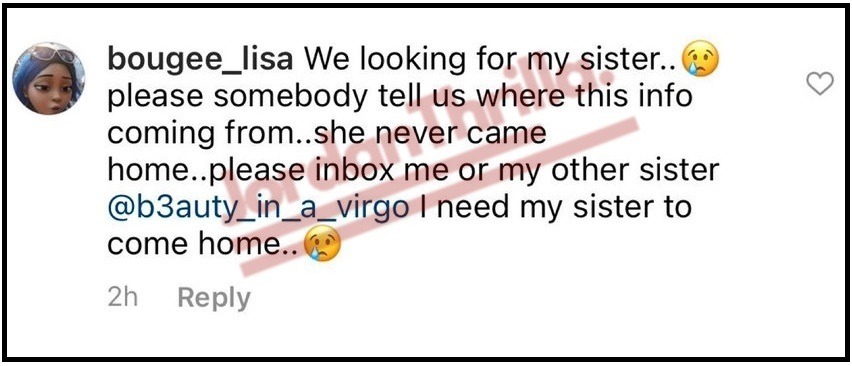 This was one of the most famous moments Nenobia had on IG Live.
Zenobia aka BKTidalWave touched the hearts of many people very deeply. Her fans saw her as family, rather than just a person who entertained them on social media.
In this situation the best case scenario would be that Nenobia is alive, and will eventually be found safe. Prayers up for her family through this tough time, one can only imagine the emotional pain they are going through not knowing where their sister is, or if she is alive or dead.
Update: It's been officially confirmed that Nenobia is dead. May she rest in peace.
Author: JordanThrilla Staff