Over the years the world has learned the lengths some IG models will go through to keep up with the façade of a lavish lifestyle. It's not often the culprits get caught in the act, so when they do it always makes for a hilarious story. A recent example could be the viral situation involving Australian IG model Holly Cheesman, and strange trip to the Gold Coast.
Mansion Owner Nick McDonald Exposes IG Model Holly Cheesman Stripping to Take Picture in Front His Mansion with CCTV Footage
If you go to almost any IG model's page you'll find pictures taken at expensive locations. That formula has been shown to increase popularity, and further their careers. This theoretically leads to a constant battle for the IG models who might not be able to afford that lifestyle doing crazy things to convince their followers they are. It seems IG model Holly Cheesman aka 'itsholss' might have been caught in one of those hilarious acts.
According to a report from Realestate.com.au a video posted on the internet by the mansion owner Nick McDonald shows footage from an incident where his CCTV security camera caught IG model Holly Cheesman stripping in front his mansion to take a picture for her IG page. In the viral footage Holly Cheesman pulls down a pair of baggy jeans, and tells her friend to snap some pictures. When the mansion owner Nick McDonald approached Holly Cheesman she pulled back up her jeans then asked him if they could take pictures. Luckily for her Nick was a nice guy, and reportedly allowed her to finish the photoshoot.
Here is the moment she hands her friend the phone camera, and begins to take off her jeans.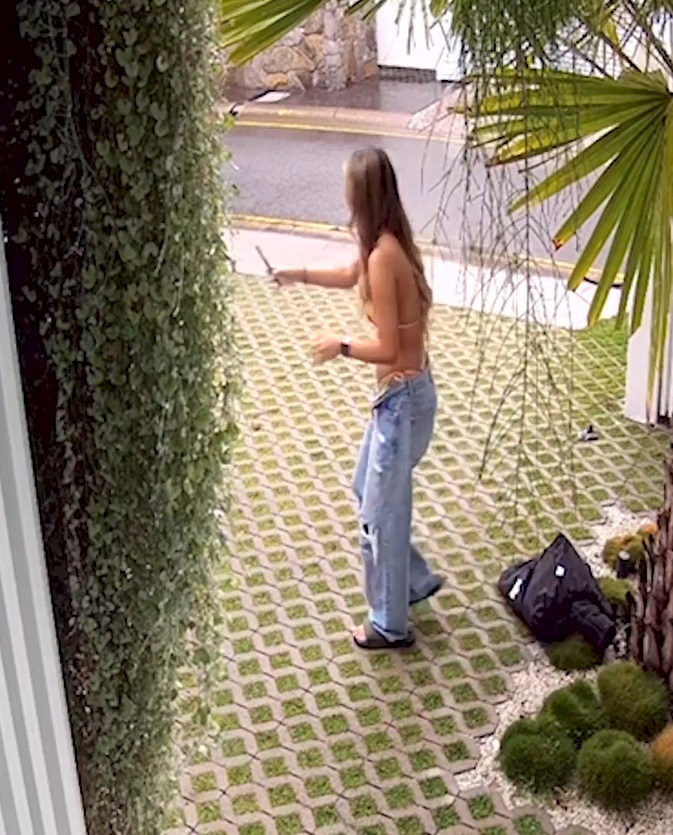 Here is the alleged moment the mansion owner Nick McDonald caught Holly Cheesman.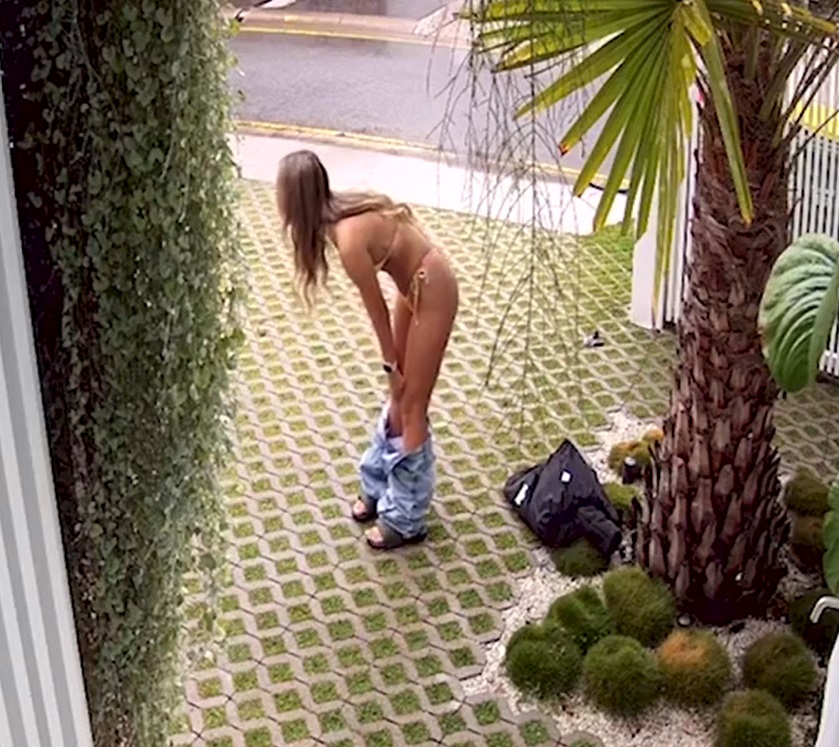 Here's the moment she walked away embarrassed after realizing the mansion owner caught her in the act.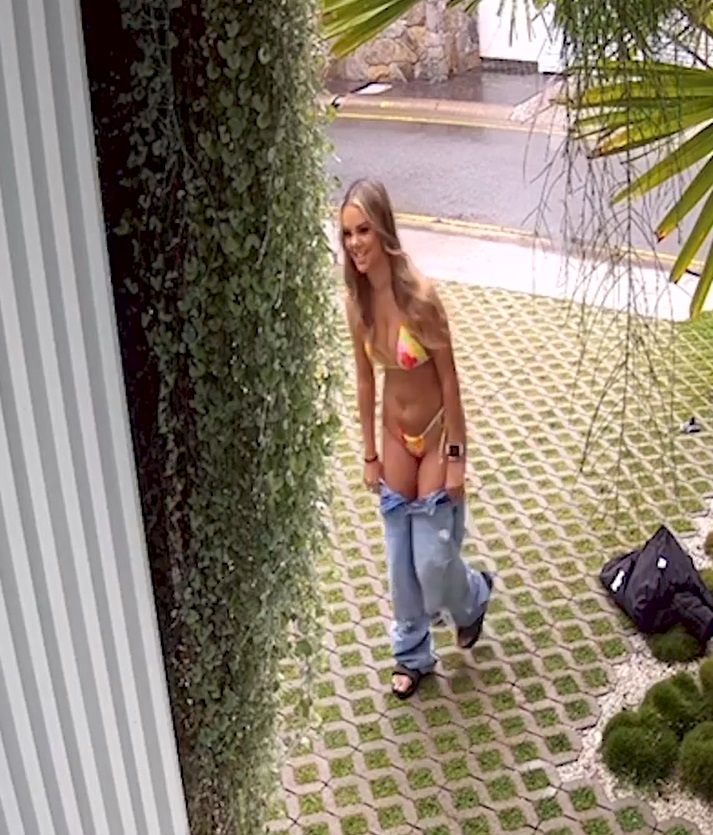 The final product of the surprising ordeal.
In the comments there are a lot of people roasting Holly Cheesman over the embarrassing situation that happened. It seems she's taking the jokes in stride since the post is still up. Who knows maybe the extra attention will boost her into stardom. That mansion location is known as one of top homes on the Gold Coast, so that's probably why she took the risk.