Angela Simmons broke the internet today by showing the world you don't need to photoshop pictures to be seen as attractive. When most IG models and other celebrity personalities post photos often times they make sure their team of engineers uses all kind of airbrushing photoshop effects to make their body appear perfect before it hits the internet. We all remember how Khloe Kardashian scrambled to take an unedited photo of herself in a bikini off the internet. Angela Simmons is confident in her natural body, and she proved it once again today.
Women React to Angel Simmons Natural Body Swimsuit Photo Showing Cellulite and Dips
Angela Simmons was recently taking swimsuit photos to promote the Matte Collection at Miami Swim Week. She had on a green swimsuit that didn't cover much of her body allowing the world to see her beautiful figure. What stood out most about Angela Simmons' natural body swimsuit photo was it appeared to completely unedited and not photoshopped in any way.
In the photo you could see Angela Simmons' cellulite and dips on her legs, which looked as beautiful as ever on her thickly fit body. Social media went crazy over how good Angela Simmons' not photoshopped unedited natural body looks, and the positive message she was sending to ladies around the world. Take a look at how some women reacted.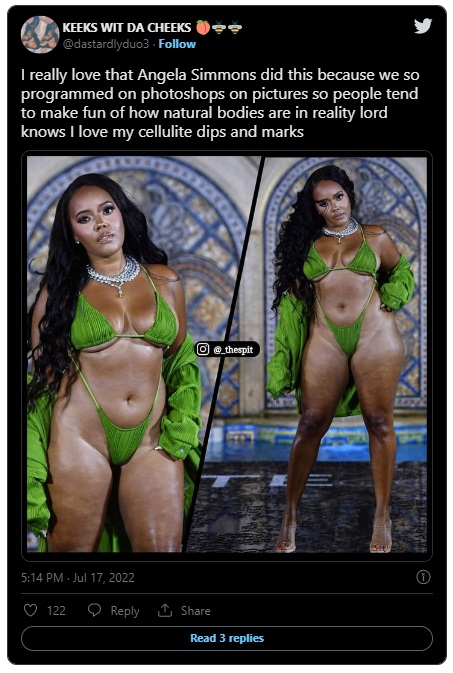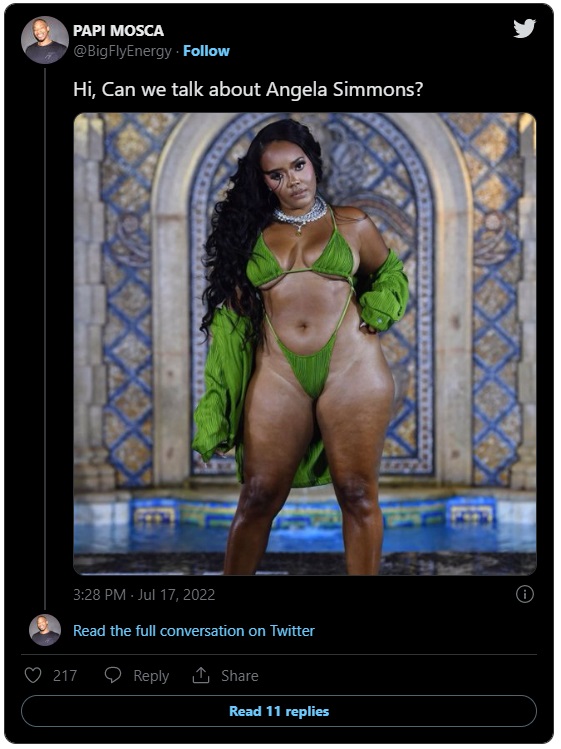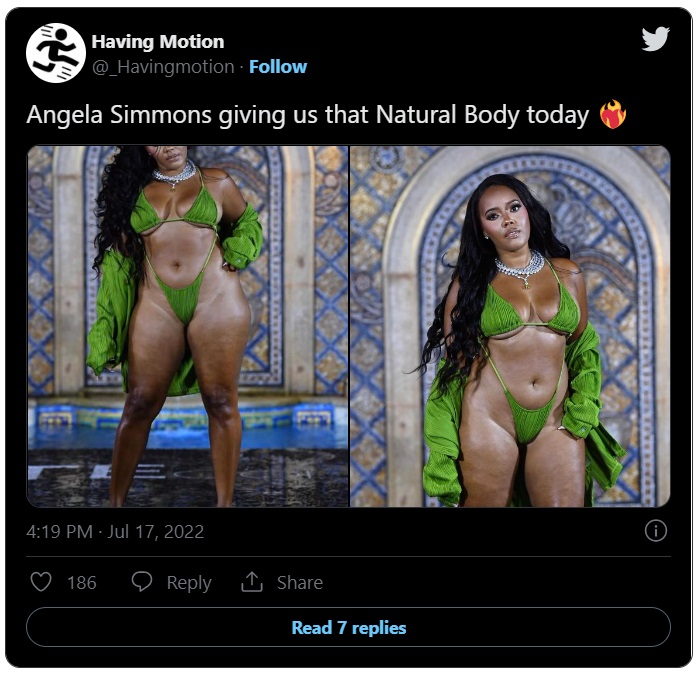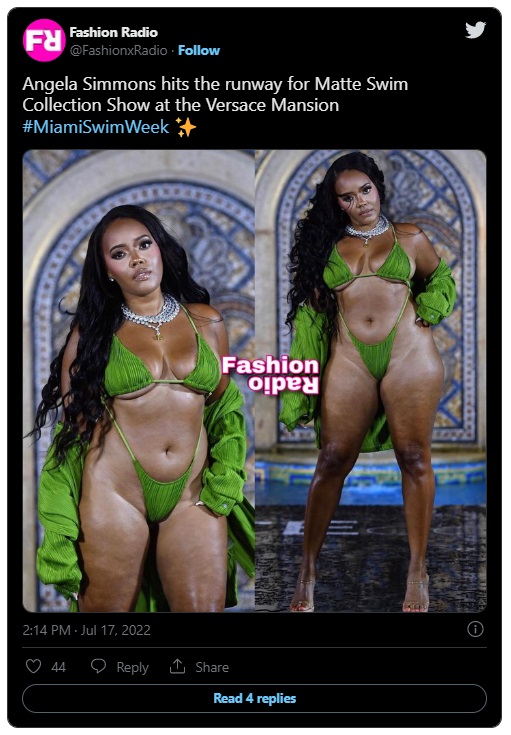 What is Angela Simmons' Height and Weight?
Due to the viral unedited Natural Body photos many people are wondering what Angela Simmons' body stats are. Most recent reports allege Angela Simmons weighs 155 pounds, and is 5'7″ tall. However, some reports suggest Angela Simmons is only 5'4″ or 5'5″ tall. Her most recent measurements are allegedly 34-36-38.
Kudos to Angela Simmons for showing the world her cellulite and dips, and being confident about it.