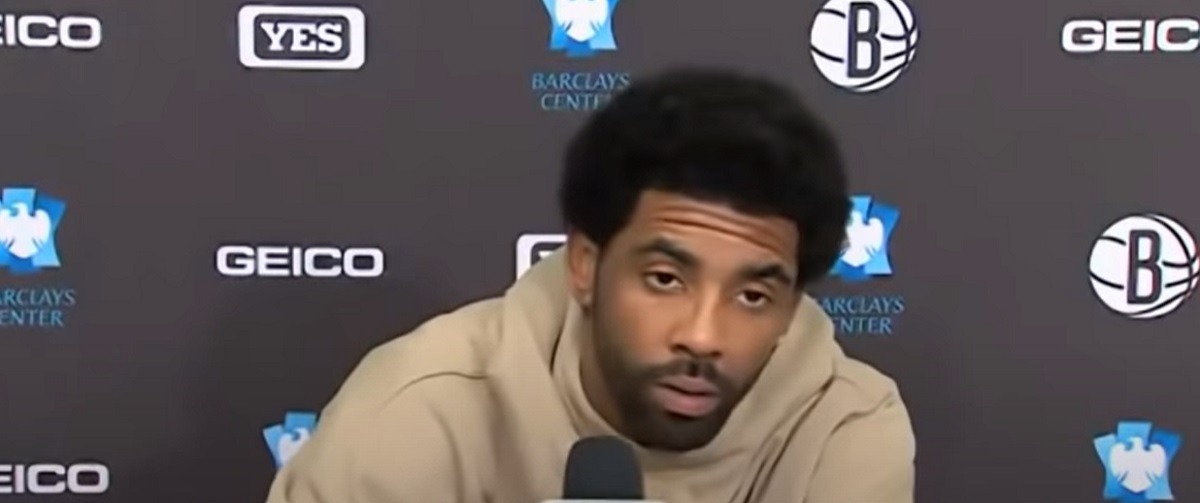 Kyrie Irving made his return to the Nets after suffering a scary face injury a few games ago, but he only returned in the physical sense not mentally. In an emotional rant during his post game interview Kyrie Irving supported Palestinians. It was revealed that Kyrie Irving can't concentrate on basketball due to the Palestine Israel conflict, and other issues with humanity.
In his statement Kyrie Irving spoke out against Palestinian oppression and genocide. He said seeing people being oppressed due to their religion, color of skin, or way of thinking has his mind far from he game of basketball. He warned the reporters that he wouldn't be able to properly answer their basketball questions.
Kyrie Irving's reaction to the Israel Palestine conflict seems to go along with people who feel that Israel is doing an ethnic cleansing by attacking Palestine. Some people believe Muslims and Palestinian Christians are the victims of oppression from Jews in Israel.
Considering that many of the executives in the NBA are Jewish including Adam Silver, Kyrie Irving supporting Palestine publicly is a very bold and brave to many people, regardless of where they stand on the issues.
The core of his message was that he wants peace in the world, and won't be able to focus on basketball until that happens. Kyrie Irving is a true man of the people in terms of voicing his opinion on what he feels is social injustice, but you have to wonder how NETS fans feel about Kyrie Irving losing focus on basketball right when the NBA Playoffs are about to start.
Author: JordanThrilla Staff