The Wimbledon Championships are one of the most prestigious and exciting events in the world of tennis. Every year, fans and media flock to London to witness the best players compete for the coveted trophy. This year, there was more than just tennis on everyone's mind. A rumor that tennis star Christopher Eubanks was dating adult film star Teanna Trump spread like wildfire on social media, sparking curiosity, controversy and speculation.
Why People Think Chris Eubanks is Smashing Adult Film Star Teanna Trump Secretly
The rumor started when Teanna Trump was spotted in the crowd during Eubanks' matches. She was seen cheering for him enthusiastically. It's not often you seen her at tennis events, so naturally this fueled a conspiracy theory that Eubanks may have flown Teanna Trump out to London to be with him during the event.
Some even suggested that Teanna Trump's presence in the crowd was the reason why he made a historic run. She was in the crowd for two of his matches. The first was his second-round match against Australian Christopher O'Connell. The second was July 12 quarterfinal match against world No. 3 Daniil Medvedev. Unfortunately she watched him lose that match in five sets.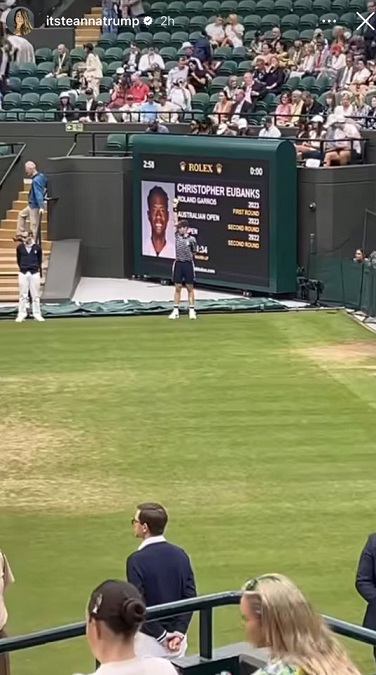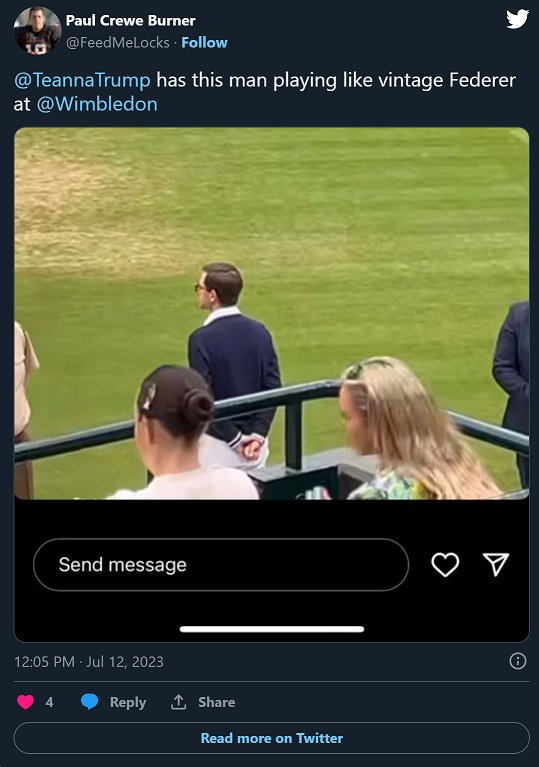 Some people were worried that if Eubanks and Teanna Trump are really dating, it could cause distractions that would negatively impact his future performance on the tennis court. They pointed out that dating an adult film star could expose him to unwanted attention, criticism and pressure from the public and the media.
Eubanks has not confirmed or denied the rumor. Teanna Trump has also remained silent on the matter, only posting cryptic messages on her social media accounts.
The rumor has not died down, however, as fans and media continue to speculate about the nature and status of their relationship. Some are hoping that they will make an official announcement soon, while others are hoping that they ignore the rumors and never speak about it.
Whatever the case may be, one thing is certain: Chris Eubanks and Teanna Trump have created a buzz that will not be forgotten anytime soon.