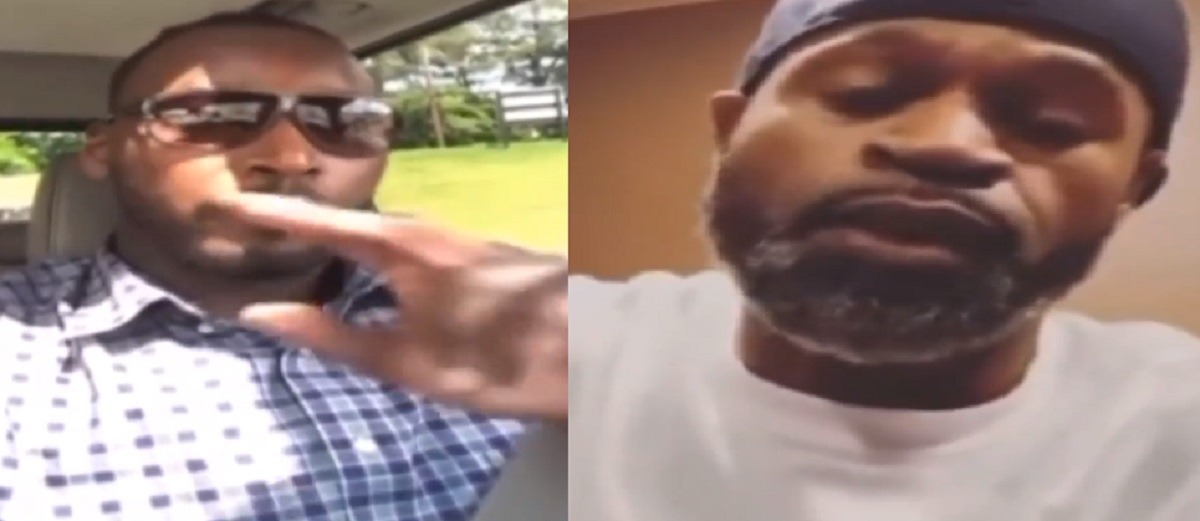 When Gilbert Arenas and Stephen Jackson disrespected Kwame Brown on "All the Smoke" Podcast no one could have guessed how big the fallout of the situation would end up being. The situation expounded to involve everyone from Charlamagne to Stephen A Smith. Apparently Stephen Jackson is now tired of the talking and wants to fight Kwame Brown or worse. Stephen Jackson's deleted IG post telling Kwame Brown to pull up in Atlanta is the proof this situation is going too far.
In the controversial Instagram post Stephen Jackson told Kwame Brown, "I'm back in ATL. Pull Up. Bring as many people as you need to feel safe. I need to look you in your eyes big guy". What was scary about this situation was what was written in the caption. Stephen Jackson told Kwame Brown that it's "easy to get someone touched", and that people who love him could do "something he can't control". Some people see this as Stephen Jackson threatening to kill Kwame Brown, by saying someone close to him could do him in.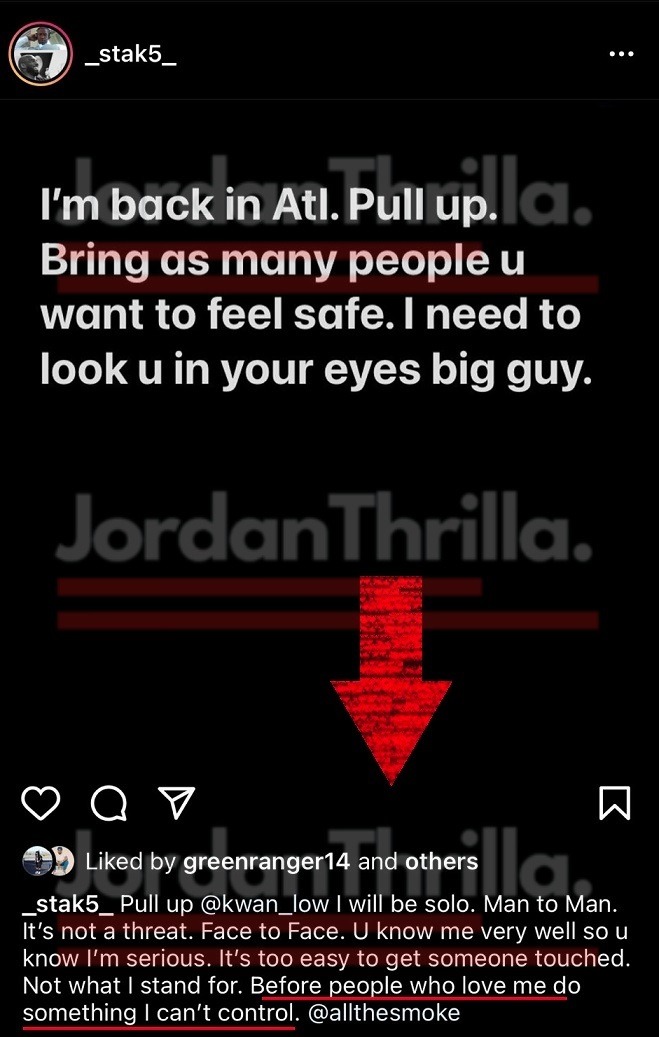 For reference here was the first video Kwame Brown posted about Stephen Jackson, where he put his gang affiliation in question.
Part 2 of the above video.
Stephen Jackson responded to that video warning Kwame Brown to not make this a personal matter.
When you see the gist of Stephen Jackson's IG post telling Kwame Brown to pull up in ATL, it's clear why he quickly deleted it. It seems in the caption Stephen Jackson threatened Kwame Brown's life basically incriminating himself if something were to really happen.
Hopefully this beef stops before someone gets hurt.
Author: JordanThrilla Staff