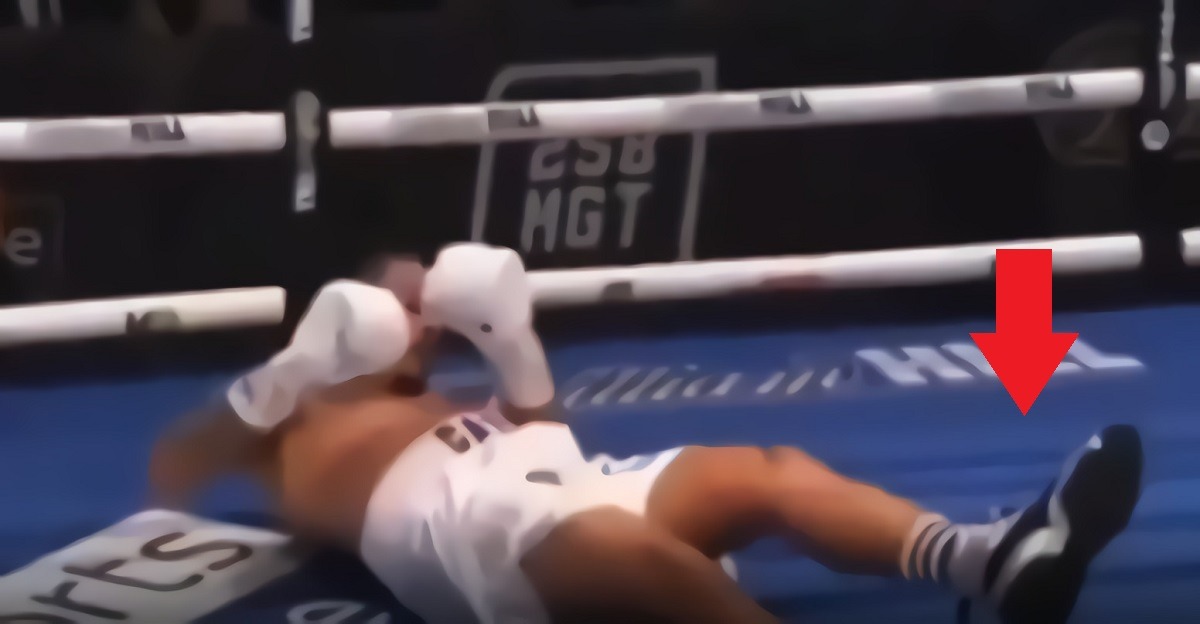 Boxing is a fun sport to watch, but every now and then people are reminded just how dangerous the sport can be. As example Lenin Castillo's health and well being is in question after a scary incident in the second round of his matchup with Callum Smith.
Callum Smith makes Lenin Castillo Seizure in Ring after Knockout Punch
In the second round of the their much anticipated fight Callum Smith knocked out Lenin Castillo with a right hand punch. After the blow, Lenin Castillo was shaking on the ground, before his body went as stiff as a skateboard. It look similar to how Ben Askren became stiff after Jorge Masvidal knocked him out with that infamous knee to the head.
As Lenin Castillo was having a seizure the announcer said, "His body is no longer working", which was very harsh yet accurate analysis. Lenin Castillo was rushed to the hospital, and no update on his condition has been given. Take a look at how it happened.
Lenin Castillo's leg was in the same position as Ben Askren's after he was knocked out cold.
What's very scary about the situation is the fact that it didn't look like Callum Smith hit Lenin Castillo that hard, which is sometimes a sign a vulnerable part of the body internally was hit in the perfect spot.
It was great win for Callum Smith in the boxing sense, but when someone gets hurt like this it takes away the joy of victory.
Prayers up for Lenin Castillo, he's only 33 years old.
Author: JordanThrilla Staff