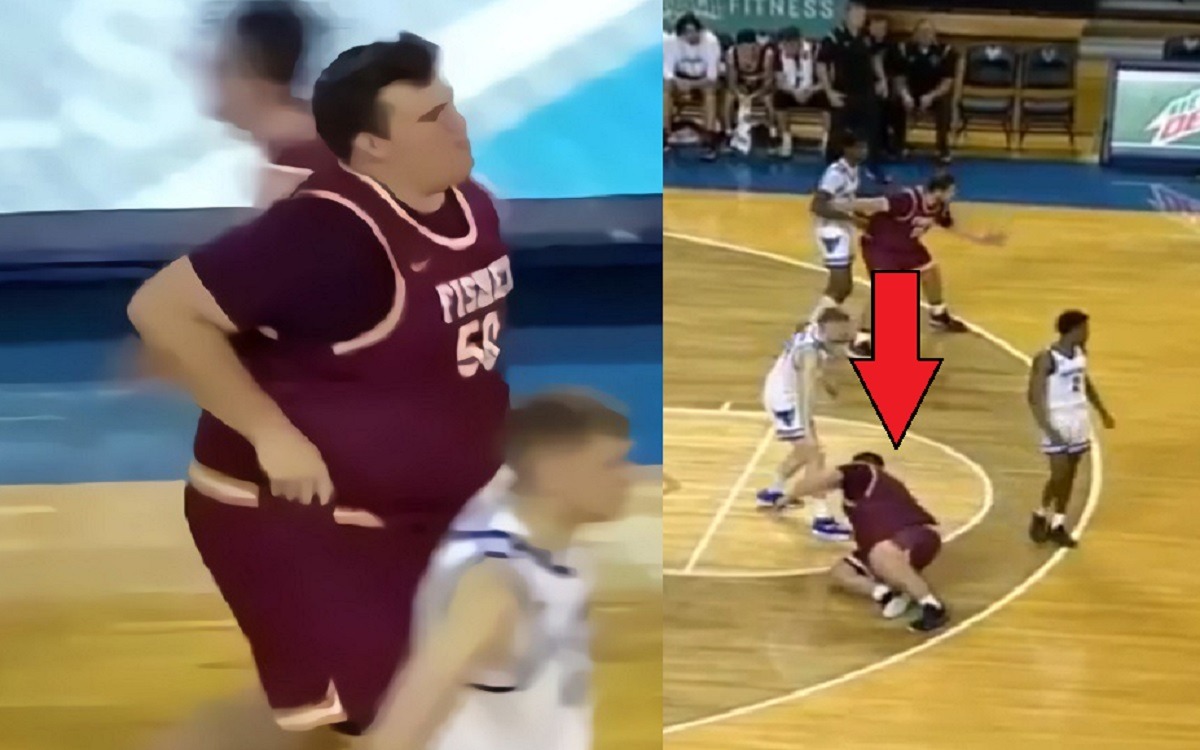 When it comes to basketball there are two types builds that people usually wouldn't considered optimal for being a top level player. People who are height challenged, and people who are overweight. However, often times we see talented individuals shine through in the sport despite having those qualities. One of the most amazing examples of this is the fattest player in the college basketball Connor Williams of St. John Fisher College.
How Much Does the Biggest Player in College Basketball #50 Connor Williams Weigh?
Connor Williams' status as the fattest player in college basketball is well deserved. According to his recent metrics the biggest player in college basketball weighs 360 pounds. To put that in perspective Lebron James weighs 250 lbs., and Zion Williamson weighs 317 lbs. The 7 foot 360 pound Connor Williams makes those guys look small by comparison.
On the court he doesn't move around very fast, but he's a lot quicker than most would expect him to be. With his height he's able to see over defenses while standing completely still, which led to some wide open looks for his teammates. He has the ability to knock down three point shots as well.
However, it's easy to see that his weight really hampers him on the court. It seems like when he falls to ground it takes a lot of energy to get back on his feet. It appears his massive size makes him prone to ankle injuries as well.
All things considered his conditioning must be amazing to have made this far in basketball.
How Many Points Does the Biggest Player in College Basketball Average?
Some people might see the fattest player in college basketball as joke, but what we see is someone chasing their dream, and not letting anything hold them back. Right now Connor Williams is averaging 3.2 points per game, and 1.2 rebounds per game. He doesn't play many minutes averaging around 7 minutes per game.
The Victor native was voted the Monroe County Player of the Year in basketball in 2021, and was named Second-Team All-League in football. He's a multisport athlete changing the stigmas associated with fat people and athletics. It would be cool to see him in the NBA one day.
In Hip-hop there's Lizzo, in basketball there's Connor Williams.
Authors: JordanThrilla Staff