Myles Turner, the star center of the Indiana Pacers, has become a trending topic on social media after his outfit and sitting style at the Pacers vs Wizards Summer League game on Saturday raised some eyebrows. Turner was seen sitting courtside with his legs crossed, while wearing pink knee high pants, loafers, and an ascot.
Is Myles Turner Gay?
The unusual combination of clothing and posture made some people wonder if Turner was trying to make a fashion statement or a personal revelation. Some social media users commented that Turner was looking a bit feminine, which made them suspect that he might be gay.
Others defended Turner's right to express himself however he wanted, and praised him for being confident and stylish. Some even joked that Turner was channeling his inner Prince or Andre 3000, two famous musicians who are known for their flamboyant outfits.
However, due to the Jalen Green situation, many people are speculating more than ever when it comes to trying to decipher which NBA players might be in the closet, and too afraid to come out.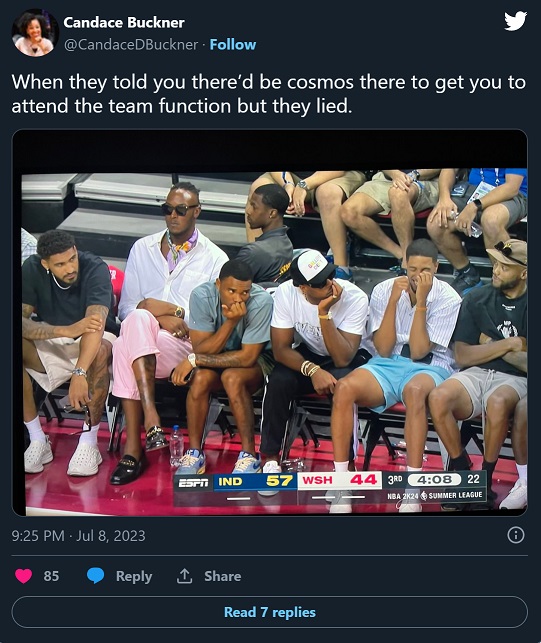 Turner has not addressed the speculation about him being gay or his outfit choice, but he did allegedly post a picture of himself on Instagram in the same clothing, so he probably is not bothered by it.
Last season he averaged a career high 18 points per game on 54% shooting from the field, and 37% from three point land. He also grabbed a career best 7.5 rebounds per game.
When you're coming off a career year you can dress anyway you want to right?