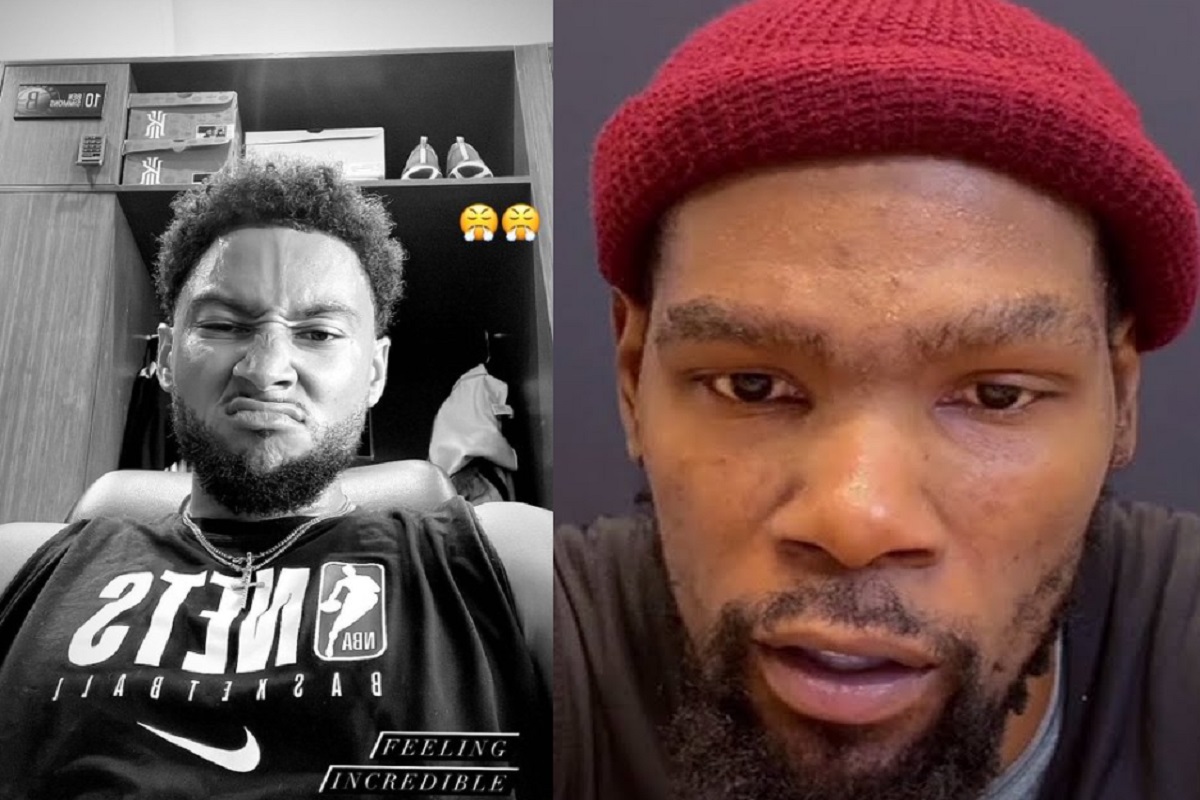 It's official the Kyrie Irving and Kevin Durant disastrous saga in Brooklyn has come to an end, at least it seems that way right now. Only a few days after Kyrie Irving opted in saying he couldn't leave Kevin Durant hanging, KD has seemingly left Kyrie Irving hanging. According to a report from Shams Charania Kevin Durant requested a trade from the Nets today.
It's not clear what made KD come to his shocking decision, but reports say that he had no contact with Nets management even after Kyrie opted in. A report from Woj states that Kevin Durant wants to be traded to the Suns or Miami, but Nets are going to make a deal with whatever team they feel gives them the best chance to win going forward without him. KD has 4 years left on his contract, so he doesn't have much leverage since he will be stuck with whatever team he's traded to.
Social Media Reacts to Kevin Durant Requesting Trade from Nets After Kyrie Irving Opted In
With news spreading that Kevin Durant flipped the script requesting a trade from the Nets only a few days after Kyrie opted in, NBA Twitter reactions are simply hilarious.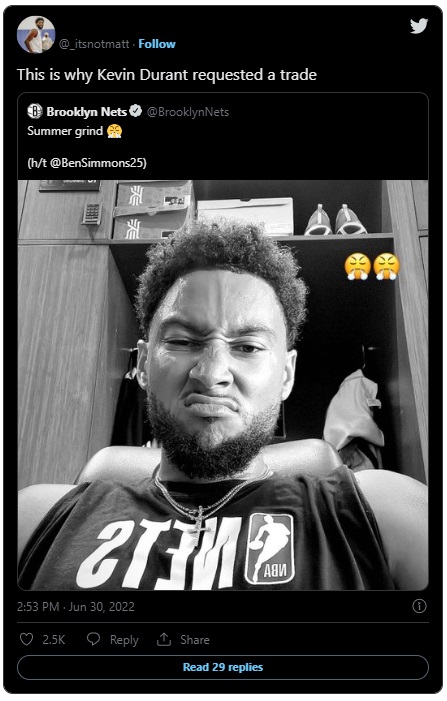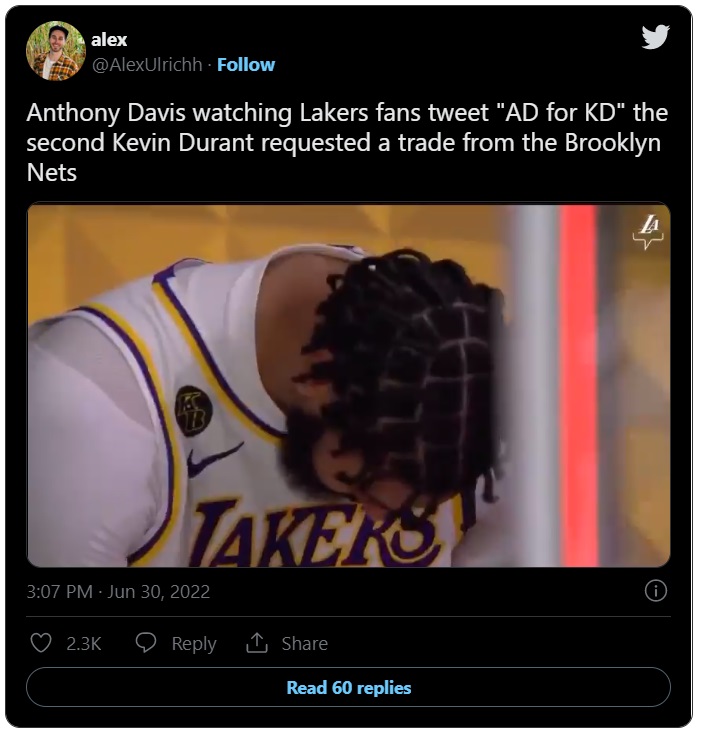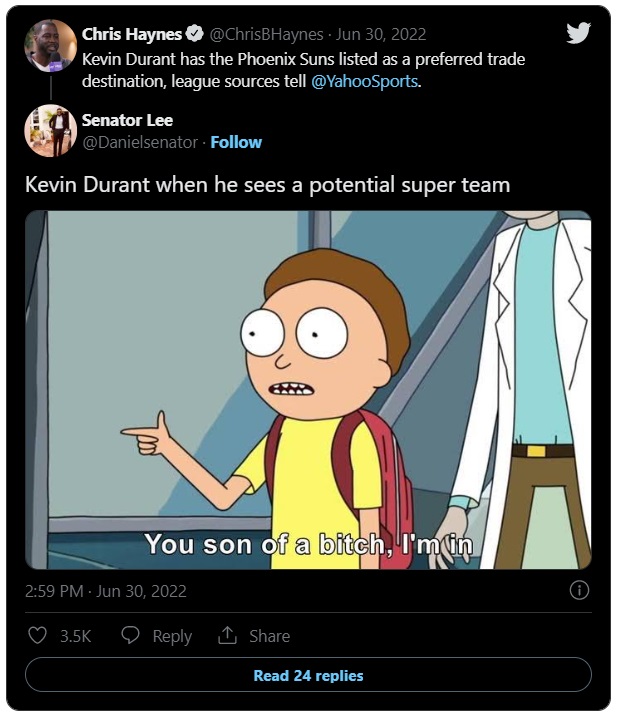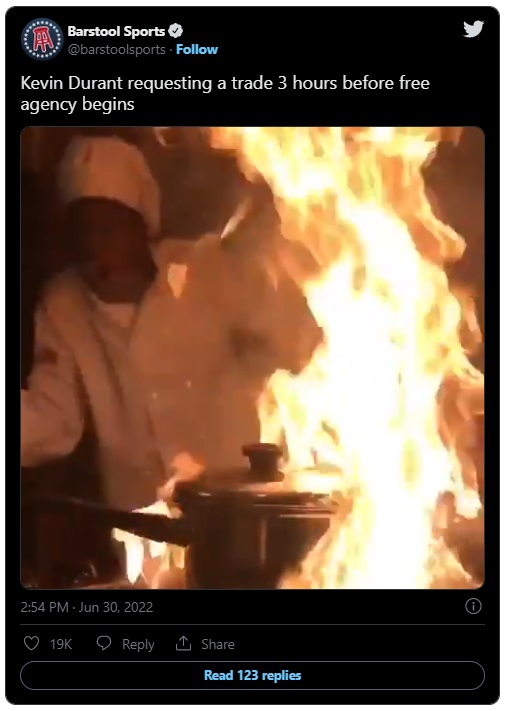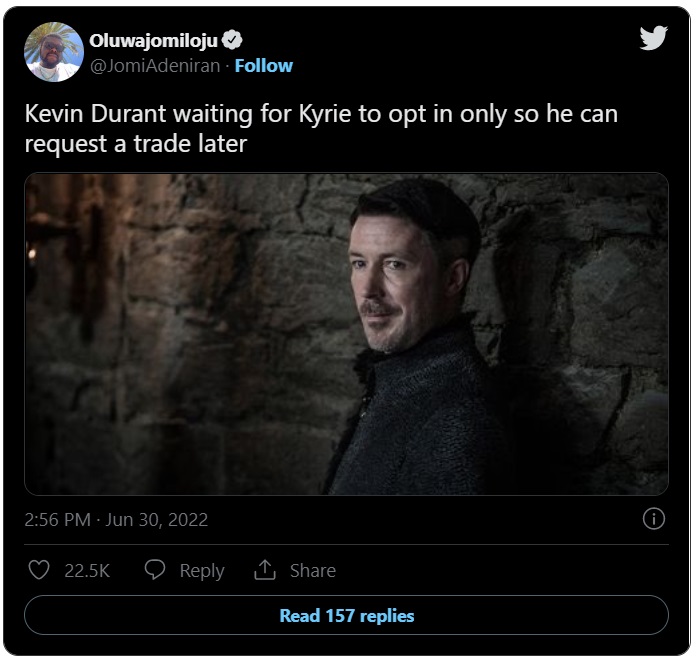 A few days ago rumors went viral that a possible sign and trade sending Kevin Durant to Phoenix could happen. That seemed unlikely after Kyrie opted in, but with the new development of KD requesting trade out of Brooklyn it seems to be a very likely possibility.
The big question now is what does this mean to Kyrie Irving's future? Will Nets try to trade him as well? He's clearly going to walk after next season anyway.