It was a match of the ages against two boxing titans. At one point it looked like it was going to go one way, but then it took a 180, and went the other. In the end it Deontay Wilder is becoming the brunt of jokes on social media. After how this battle ended it didn't take long before Deontay Wilder got the meme treatment, and Conor McGregor caught a stray.
Knocked Out Sleeping Deontay Wilder Memes with Conor McGregor Trend After Trilogy Match
When Tyson Fury knocked out Deontay Wilder in the 11th round of their trilogy fight, it put him a position that looked like he was mimicking the UFC star. The knocked out Deontay Wilder looked identical to the knocked out Conor McGregor after his second fight with Dustin Poirier.
This moment began the Deontay Wilder meme treatment.
Take a look at some of the funniest Deontay Wilder memes with a Conor McGregor twist.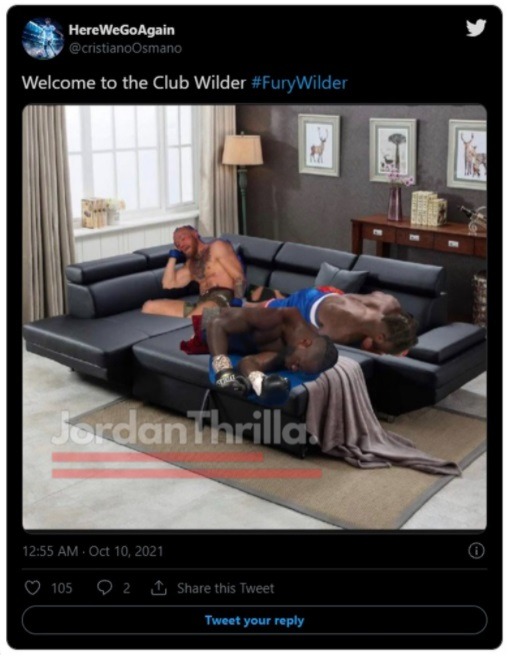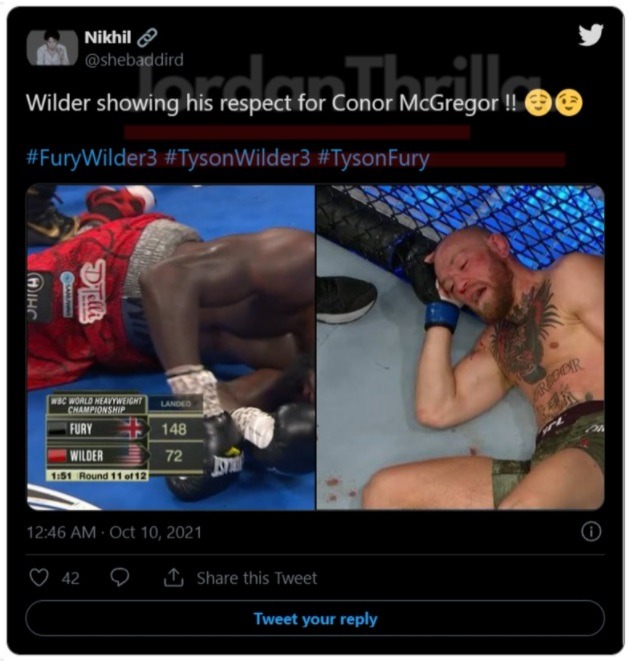 He stared solo in many of his memes too.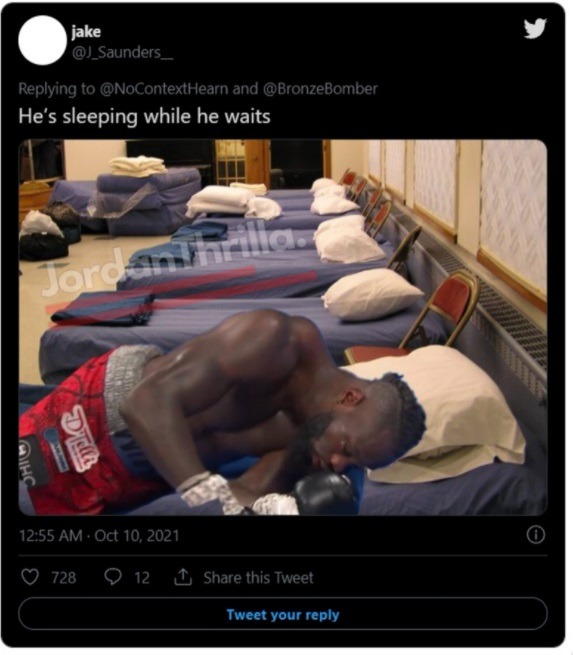 The knocked out Deontay Wilder sleeping memes were expected, but still yet hopefully everyone is wishing him well in terms of health. After the fight Deontay Wilder didn't seem to be very responsive to people that were trying to talk to him. He also had vital red fluid leaking from his ear.
It doesn't seem like a Fury vs Wilder 4 is likely, but it would be incredible to see these two battle again in the future.
Author: JordanThrilla Staff