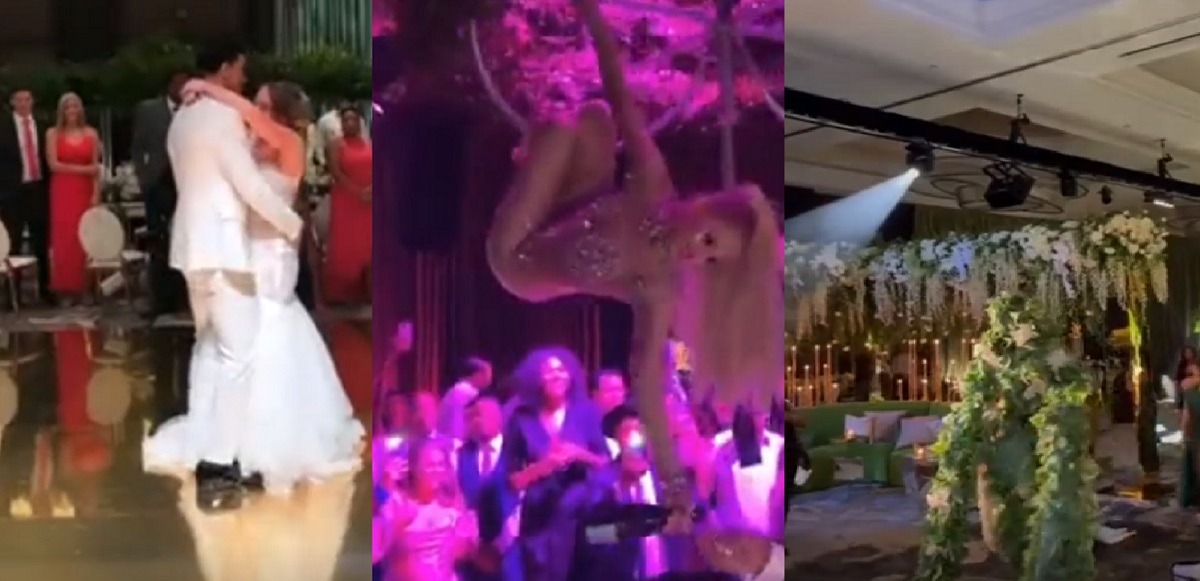 Danny Green is a married man, and he made it happen in true style. Danny Green got married to his fiancée Blair Bashen over the weekend, and their incredible wedding is going viral. This wedding sets the bar way higher than most people would ever dream of. It was definitely memorable experience for him, his wife, guests, and their families.
Danny Green's wedding had unlimited seafood, a woman hanging from a chandelier just to pour drinks, artists that drew moments as they happened, and a giant monster made up of bushes among other things. Danny Green's wedding was like something out of a Harry Potter movie it was so amazing.
When Did Danny Green Propose to His Wife Blair Bashen?
The journey to marriage for these two love birds started when Danny Green proposed to Blair Bashen right before the NBA bubble. The beautiful moment was captured in beach photo Blair Bashen posted on Instagram.
How Long Has Danny Green Been in a Relationship With Blair Bashen?
The relationship between Danny Green and his wife Blair Bashen started off as a friendship for 2 years. From there it evolved to Danny Green dating Blair Bashen for the past 5 years. Altogether it's been roughly 7 years since they met, and now they are married.
Danny Green has a lot to look forward to this upcoming season. He secured a 2 year $20 Million contract from the Sixers, which probably gives him more stability off the court it terms of moving around. That is pivotal to someone starting a new family in many cases.
Danny Green is now a husband, and Blair Bashen is now a wife. Congratulations and best of wishes to them, hopefully their journey of love never ends.
Author: JordanThrilla Staff