A few weeks ago Nike made a bold move by severing ties with Kyrie Irving amidst the backlash the followed his wordless tweet. The deal allegedly netted him around $11 million per year. The relationship between Nike and Kyrie was already bumpy even before they parted ways. Some time ago Kyrie Irving called them out on Twitter for releasing a version of his sneakers he didn't approve of design wise. Finally free from his contract his new choice of socks and shoes has left social media buzzing.
Was Kyrie Irving Playing in Skechers Shoes and Hanes Socks During Nets vs Sixers?
Most people were probably guessing that Kyrie would suit up in another well known basketball shoe brand like LA Gear or Puma. However, it appears he's sending a bold message to the world with the attire he chose to display on the court. Social media is convinced that Kyrie Irving was wearing Sketchers shoes and Hanes socks during Nets embarrassing loss to a Sixers team that was missing their three superstars Embiid, Maxey, and Harden. Kyrie Irving may have just started the Skechers era of NBA basketball.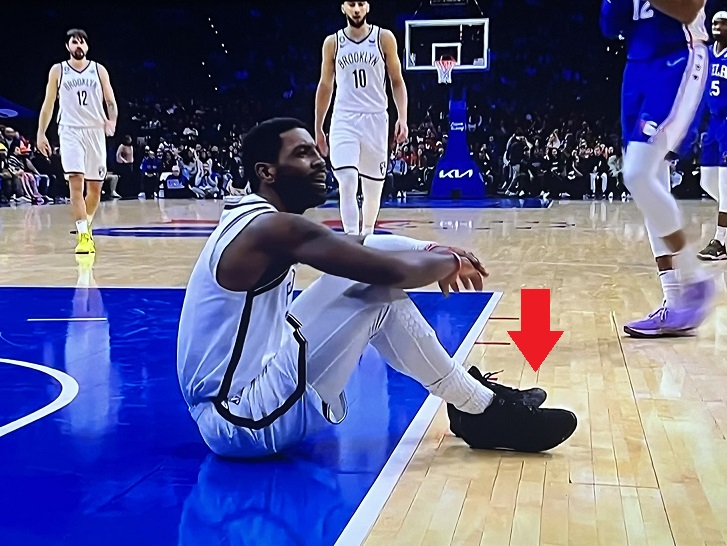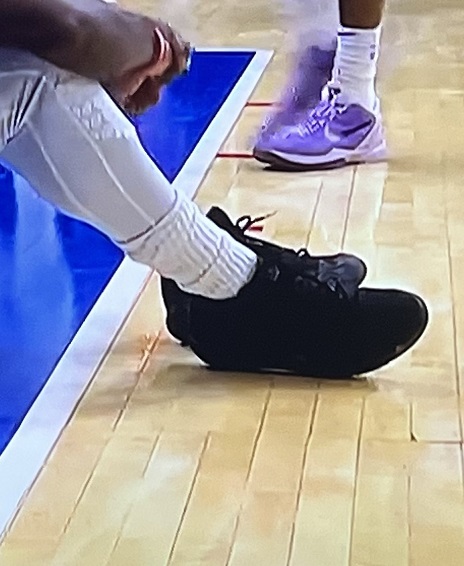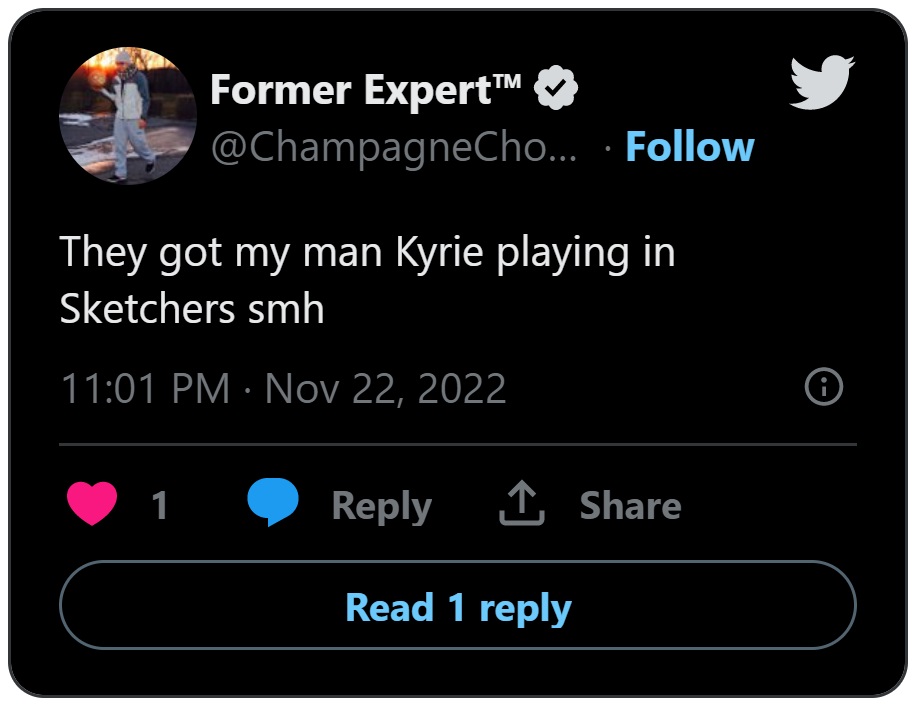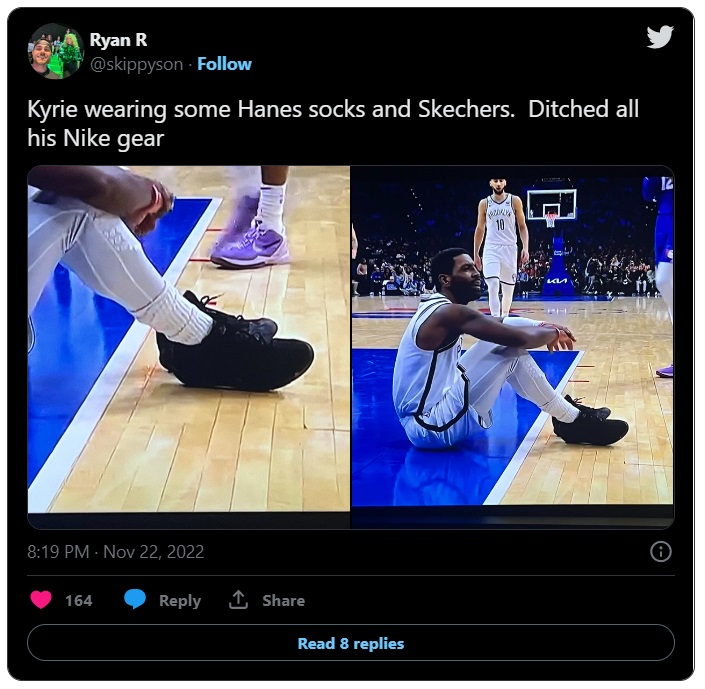 According to Google translate the tweet below reads "Kyrie Irving wearing Skechers was a disaster OMG". People all around the world were caught off guard by his impressive decision.
In terms of offense Kyrie Irving shot an efficient 56% from the field in those alleged Sketchers. His main problem was on the defensive side of the ball, but this is only his second game back from missing 8 straight.
All in all it's cool to see a superstar NBA player opting not wear any of the big name basketball brands. It would have been cooler to see Kyrie in Big Baller Brand shoes though.