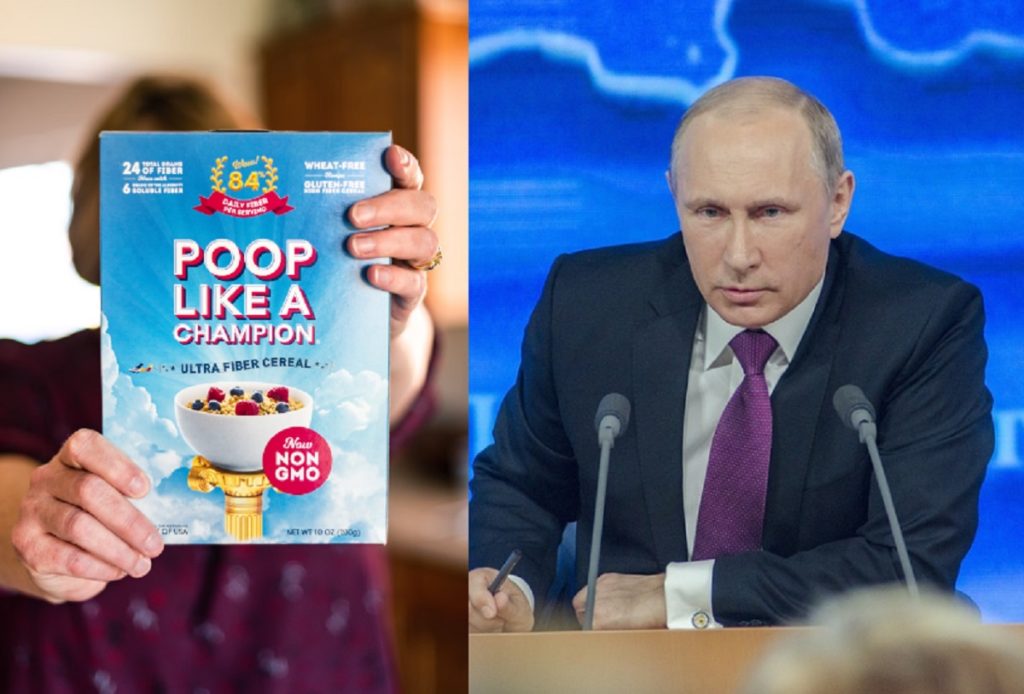 Do you remember the time it was rumored that Joe Biden defecated on himself while meeting Pope Francis at The Vatican? In what seems like an international political case of irony, now one of Biden's biggest enemies is facing similar allegations. If you go on twitter right now anywhere in the world the hashtags #PutinPoopedHimself and #VladimirPoopin are top trending topics. The details on how it allegedly happened are more embarrassing than it sounds.
Why Did Vladimir Putin Poop Himself After Falling Down Stairs?
According to the viral rumor Vladimir Putin fell down stairs during an accident at his home this past Wednesday. In the process he injured his Coccyx, which is a triangle shaped arrangement of bones that forms the bottom portion of the spine below the sacrum. According to a report from a Telegram channel that allegedly has direct access to his bodyguards, Vladimir Putin pooped himself due to health issues related to his intestines combined with minor injuries from his fall. Now just like Joe Biden, Putin is facing "poopy pants" jokes on social media. As aforementioned hashtags such as #VladimirPoopin and #PutinPoopedHimself are taking over people's timelines. Take a look at some reactions.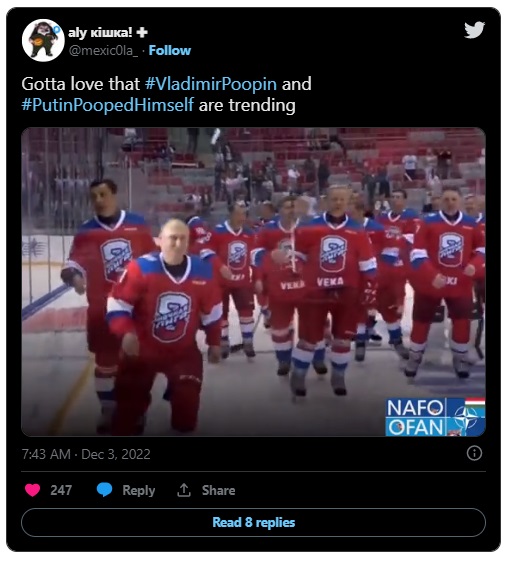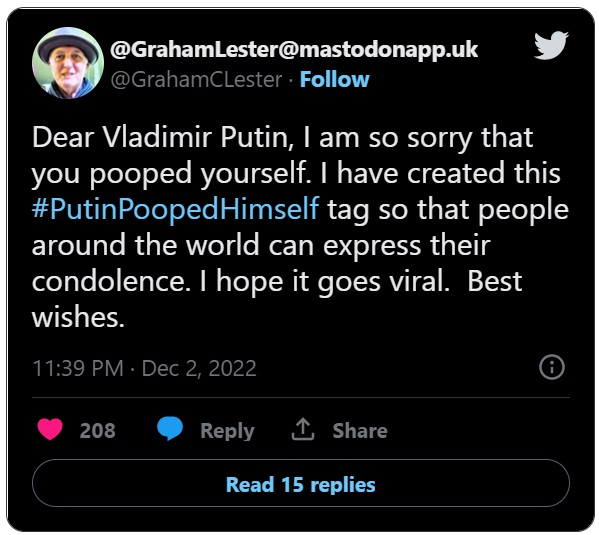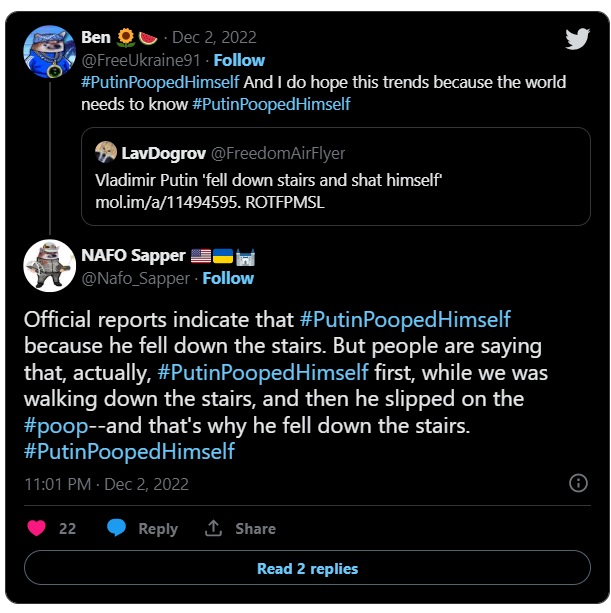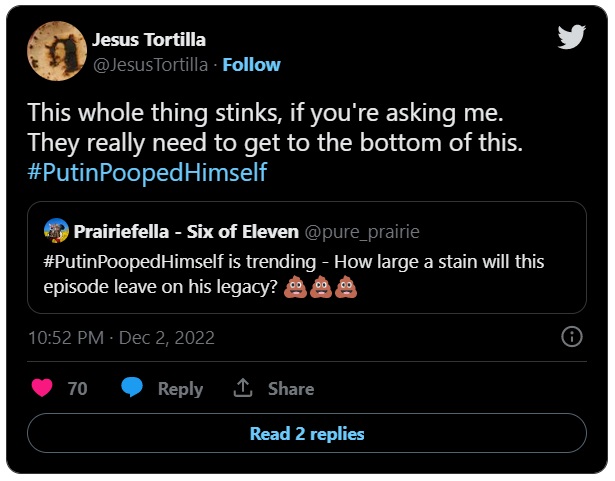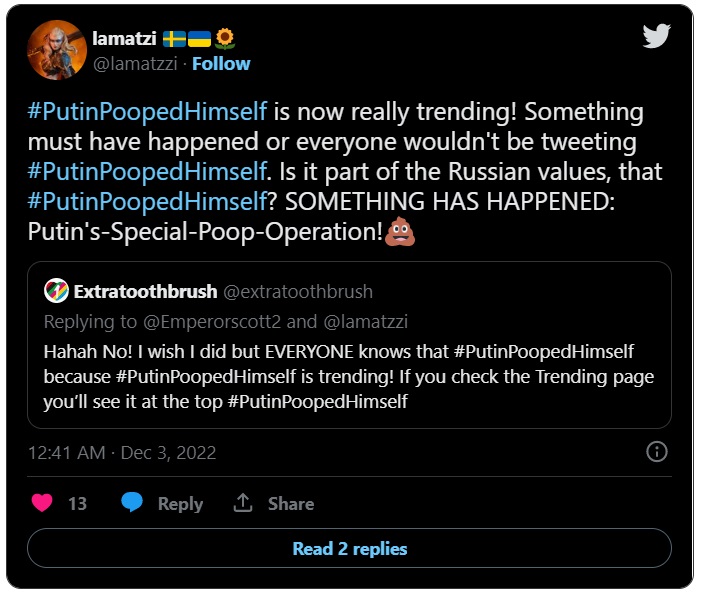 The the Vladimir Putin poop gate made us think of the scene from the movie 'Along Came Polly' where Philip Seymour Hoffman's character Sandy Lyle sharted on himself at a party. A shart is when you try to fart, but mistakenly poop your underwear. Imagine if Putin whispered "I just sharted" to his staff members after he fell down those steps.
Here is the story of how Joe Biden pooped himself allegedly back in 2021. You can see how people reacted here.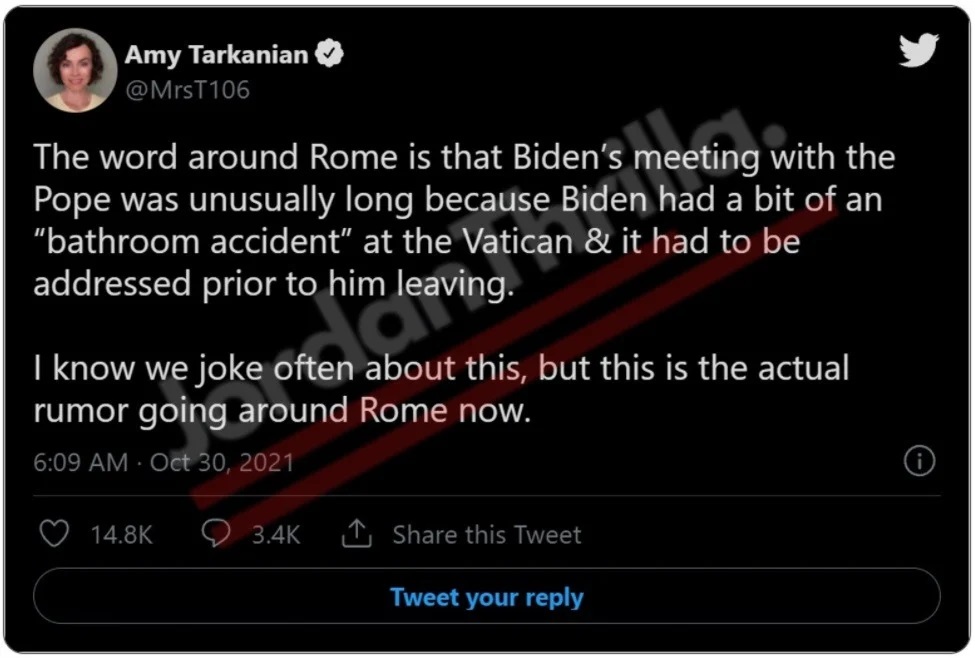 Joe Biden and Vladimir Putin now share the experience of being accused of defecating on themselves while being presidents of their respective countries. Could this create an unintentional bond between them?