It's official the Bucks are the 2021 NBA Champions after the defeating the Suns in Game 6. Inefficient play from Devin Booker was a large part of that, but social media thinks they know the root of his issues. People think the Kendall Jenner and the Kardashian curse is the reason Suns didn't win the 2021 NBA championship. In essence they believe the Kardashian curse made Bucks win their first championship since 1971.
In an elimination Game 6 Devin Booker was 8-22 for 36% from the field. He took more shots than he scored points finishing the game with 19. He also had 6 turnovers that came at costly times. Was it dating Kendall Jenner and the Kardashian curse that made Devin Booker play bad in Game 6 of NBA Finals? Did the Kardashian curse cost Suns an NBA championship? Take a look at some reactions from around social media.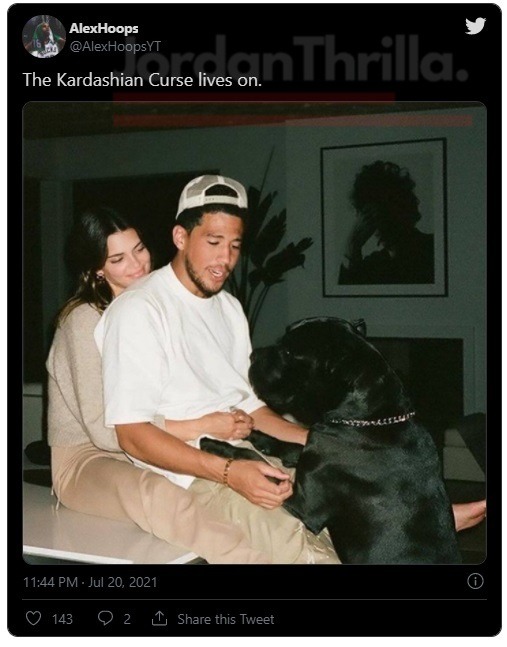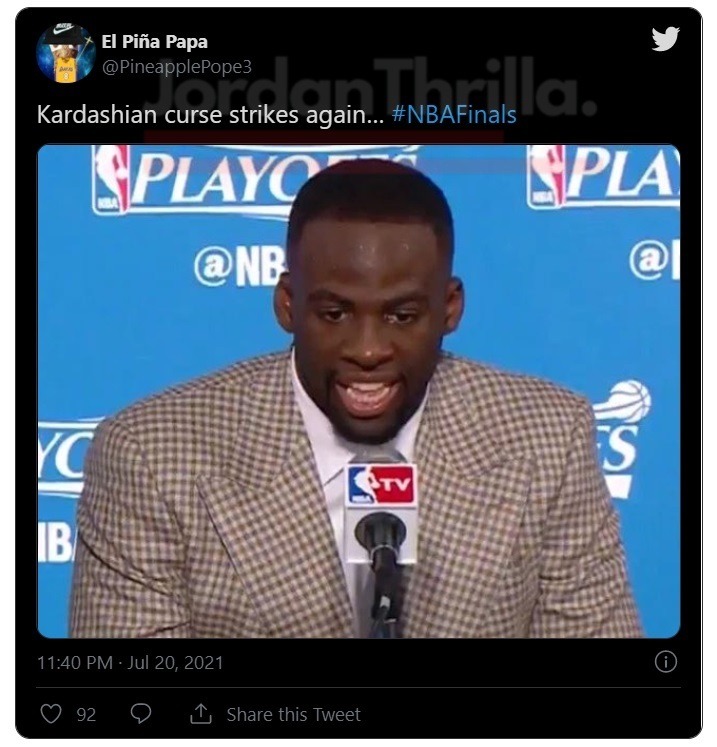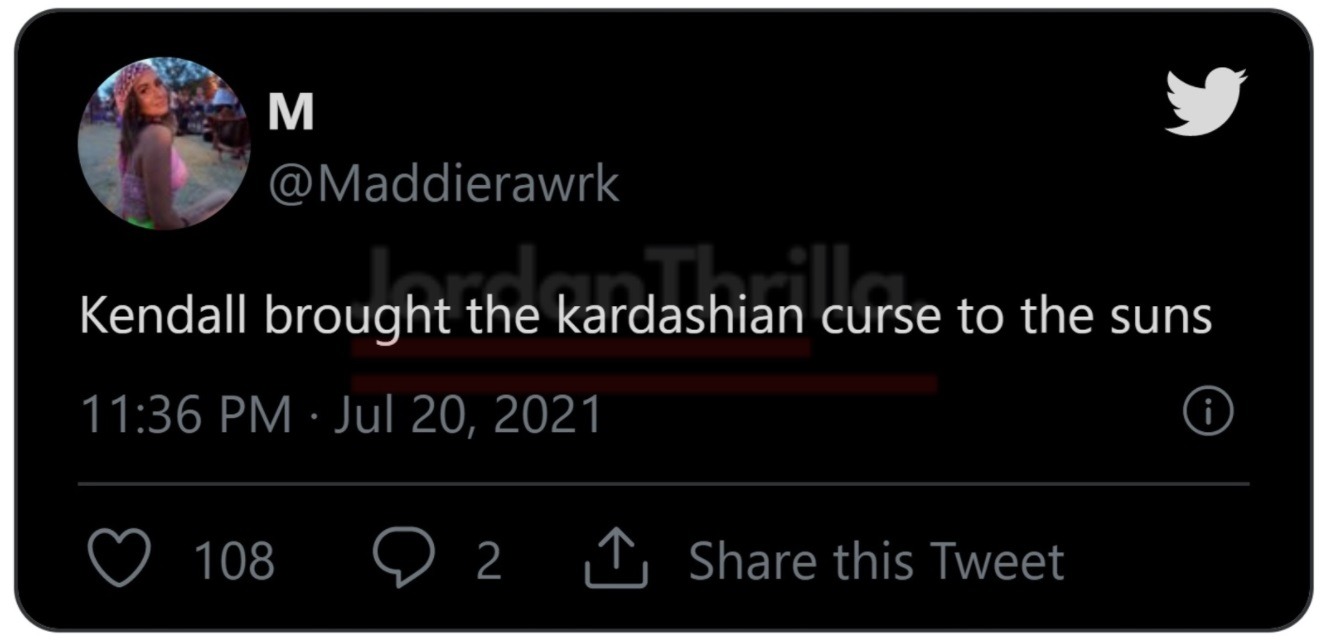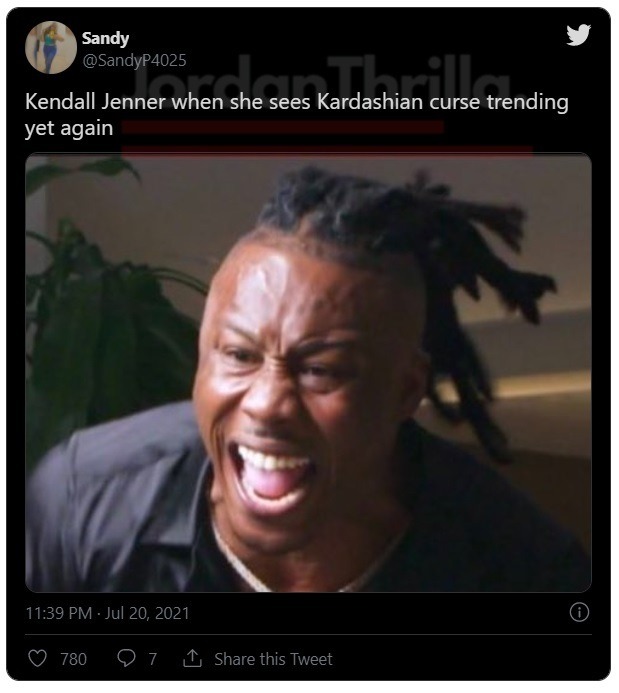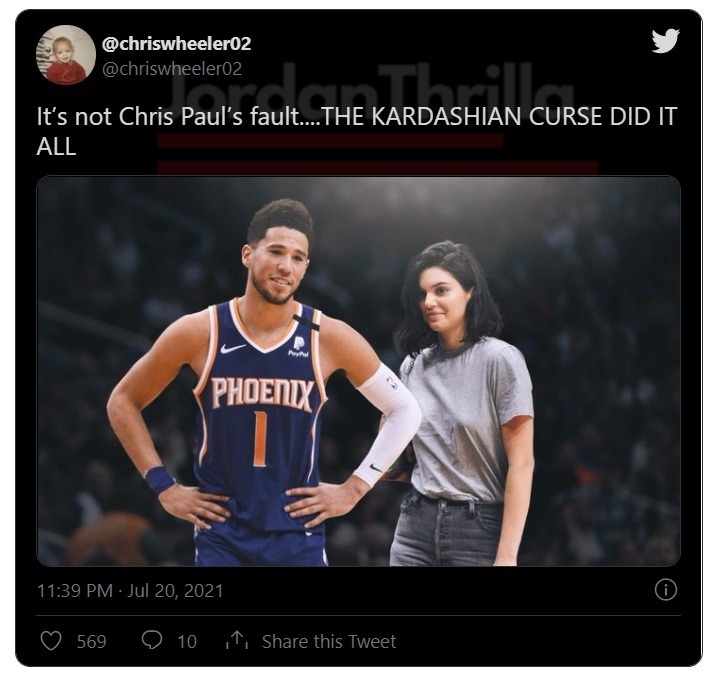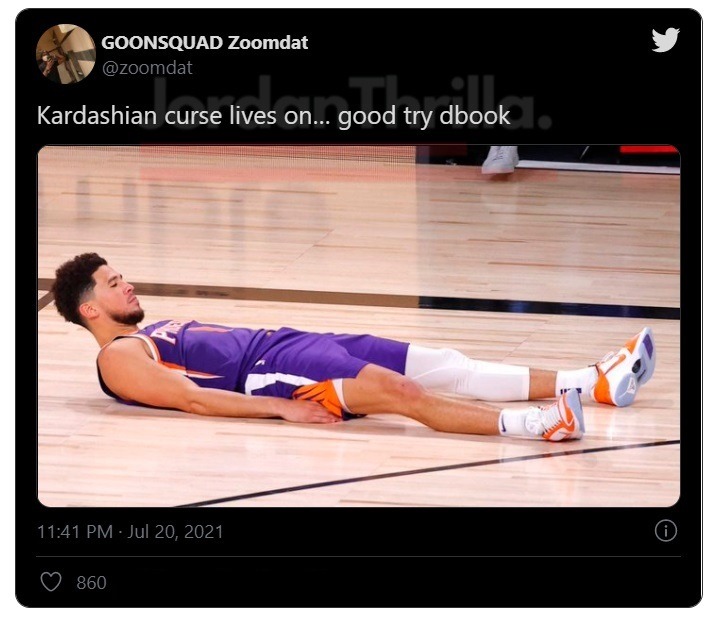 At this point the Kardashian curse appears to be just as powerful as the Drake curse that possibly affected Patrick Mahomes the Chiefs' Super Bowl. Devin Booker first started dating Kendall Jenner in April 2020 allegedly. When you look back at the history of NBA players Kendall Jenner dated the list includes Blake Griffin and Ben Simmons, and we all know how their seasons have ended over the past few years.